I started this as a gift form one of my nephews, I bought the game for some reference pics and became hooked. LOVE Skyrim!!! I plan on doing a few other pieces form it, I am kind of just getting into sculpting so I am choosing smaller pieces to start with but intend to enlarge my collection soon.
The Necromancer amulet was made from Skulpty, the skull itself was just a piece I had picked up years ago at Pep Boys I think, once the oval part was sculpted and fired, I made a smooth cast mold of it and the skull. I cast the scull and tinted the first one in a jade like color and I was very happy with the results. The oval part was pained with a nickle silver and watered with a little black. The rest was picked up at the local hobby store. I did take some artistic liberties with the necklace but its pretty dang close.
Enjoy the pics.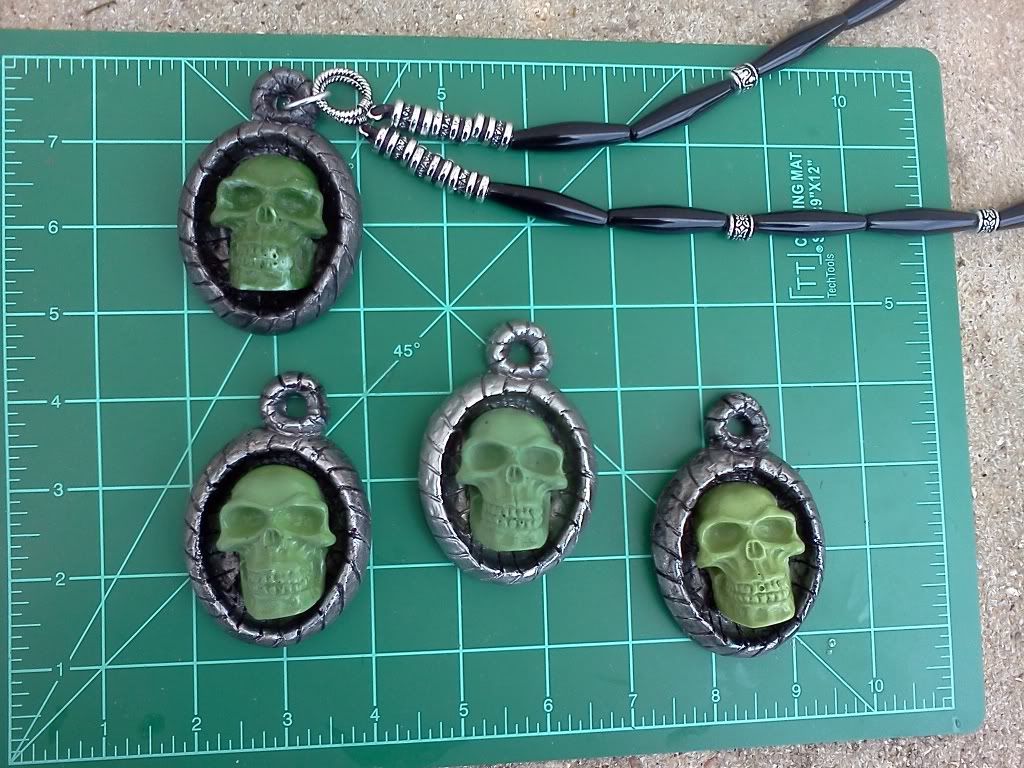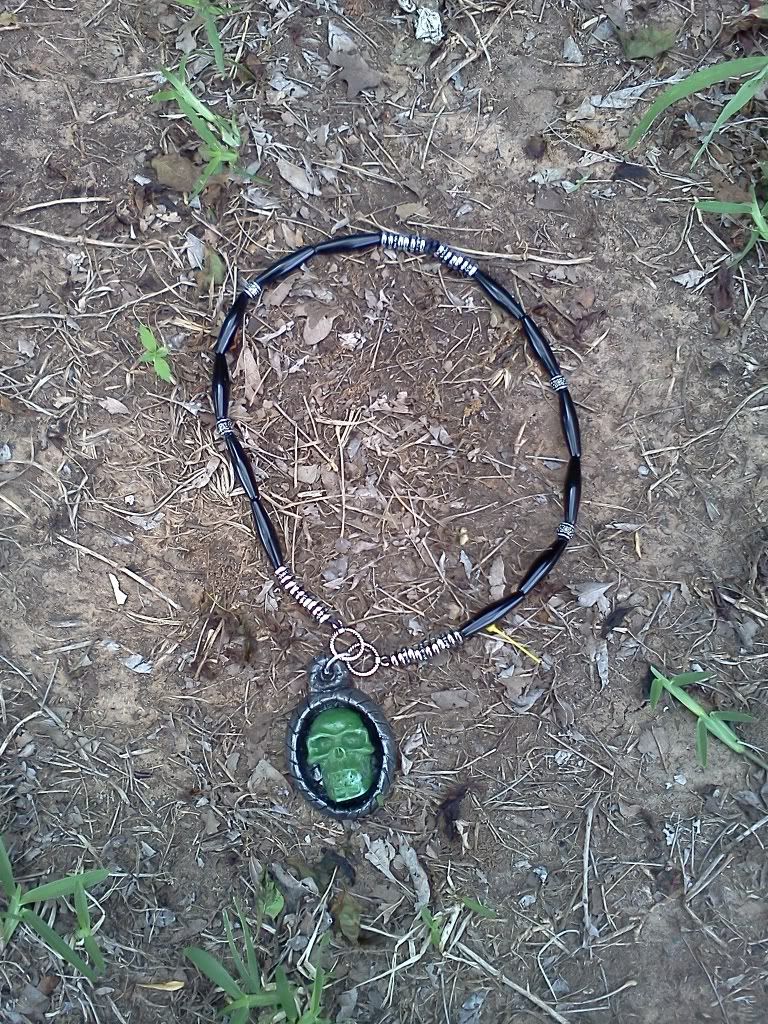 Here is an image of the amulet from the game.