Well-Known Member
RPF PREMIUM MEMBER
This is a For Sale thread for a set of Ski School Trading cards.
I have partnered with Dave Marshak himself, Mr. Dean Cameron to bring you a set of Ski School trading cards.
FAQ
What in the heck is this?
This is a love letter to one of my favorite movies. I have designed 69 cards reminiscent of the trading cards from the 80's.
What are the cards made of?
16pt Premium Matte Cover, full color front and back. These have the look and feel of trading cards that are common today.
What do they look like?
Each card has a unique front featuring a scene from the movie and a unique back featuring and mix of Quotes, Quizzes, and Plot Summaries and additional photos. They are featured with five different color borders; blue, orange, pink, purple, and green. The front border color is also represented on the back. The front and back are numbered. Cards are both in both portrait and landscape orientations. See pictures.
How will they be packaged?
A cardboard mailer with custom artwork on the outside and inside. You will also receive a Disciplinary Review Memo as seen in the movie. It will come folded as to fit in the shipping box.
Sounds neat, how much?
I noted in my Interest List that these would be around 60 dollars shipped. I missed that mark but added lots of extras. So, I'm offering the first 3 people who want a set, the price of 60 dollars shipped in the continental US (which I have to say is an absolute steal for the amount of time and work that went into these). After that, these sets will be for sale at on Dean Cameron's website for an increased price yet to be determined. I have a few other goodies that I will offer up here as well and this thread will serve as a connection for anyone with questions about Dean's listing on his site.
If you're a fan of the movie, these cards make a great companion piece. They turned out better than I could have hoped and look great on display!
***UPDATE 6/28/2021***
The first 3 sets from me have been sold. So now sales will commence over at Dean Cameron's website.
Dean is offering to autograph the box or a card upon request! And I believe sets from him also include a Welcome Letter from Dave Marshak! Enjoy!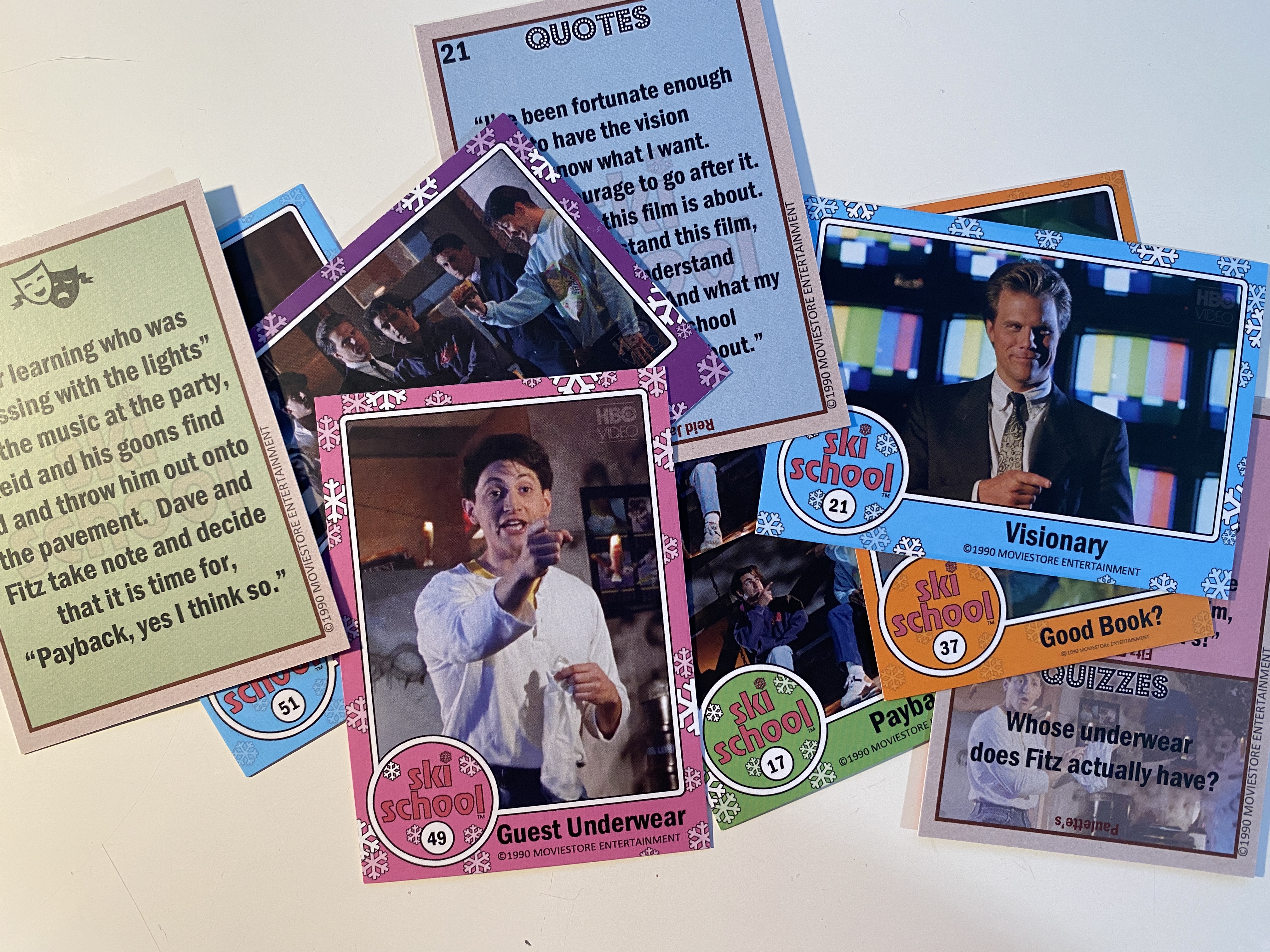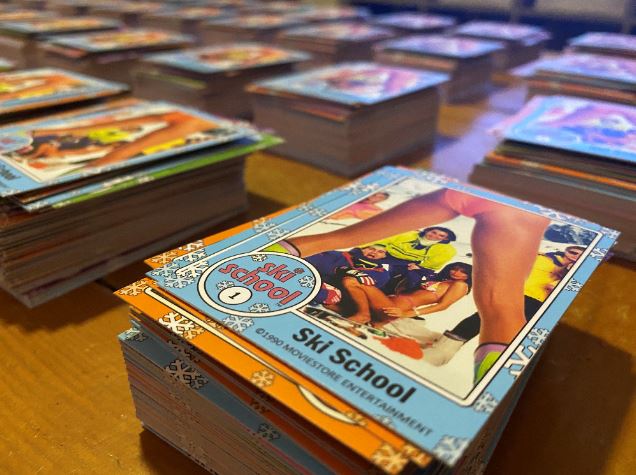 Last edited: