Decided to make a thread for my Predator (and some Alien) related artwork. Just so i have a place to put it all... Hope ya all enjoy
I also have some stuff here:
http://www.thehunter...362#entry334362
DA WOOF.
A gift for a friend. The head came out great!... the body... meh... but i still love it!
A very small, card sized, Big Chap drawing i did for a friend.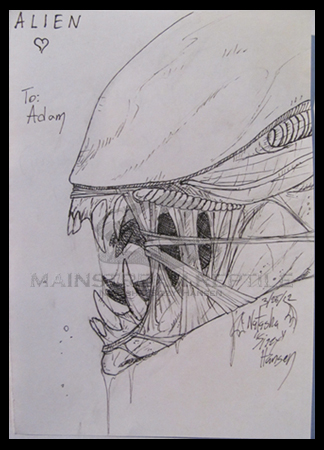 And this too. Cuz i love it.
All drawn by me. Thank you for looking! More to come!
Last edited by a moderator: