Hi all! This is my first thread and as such my first build up (show me a little mercy, eh?) Last Halloween I decided to do one of these guys from the SWTOR trailers
So I did. Kinda. I don't have any full pics of me in costume, but I didn't do an incredible job anyway. Made it out of foam, rushed it...it looked alright for what it was, but I'm gonna end up doing it over. Anyhow, I recently started work on the mask, because I didn't have time to do the mask for the Halloween party I was attending. More specifically, this mask
Or a variant thereof, using my own artistic interpretation. So this is how it went...btw, HUGE shout out to StewYZF750, who was my initial inspiration for this mask in the first place.
I started off by making the face of the mask out of heavy paper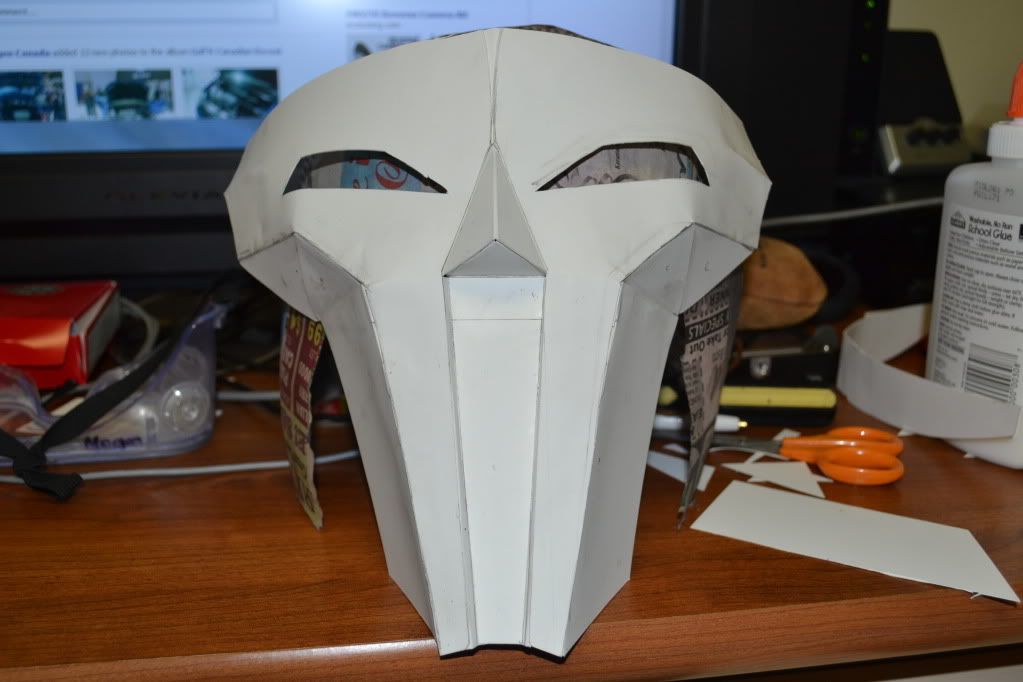 Then I needed to make the dome or bell of the mask, but I had no template of any sort, so I made one :lol
Haha, that thing hurt when it got cut off of my head...anyway, I used that to make this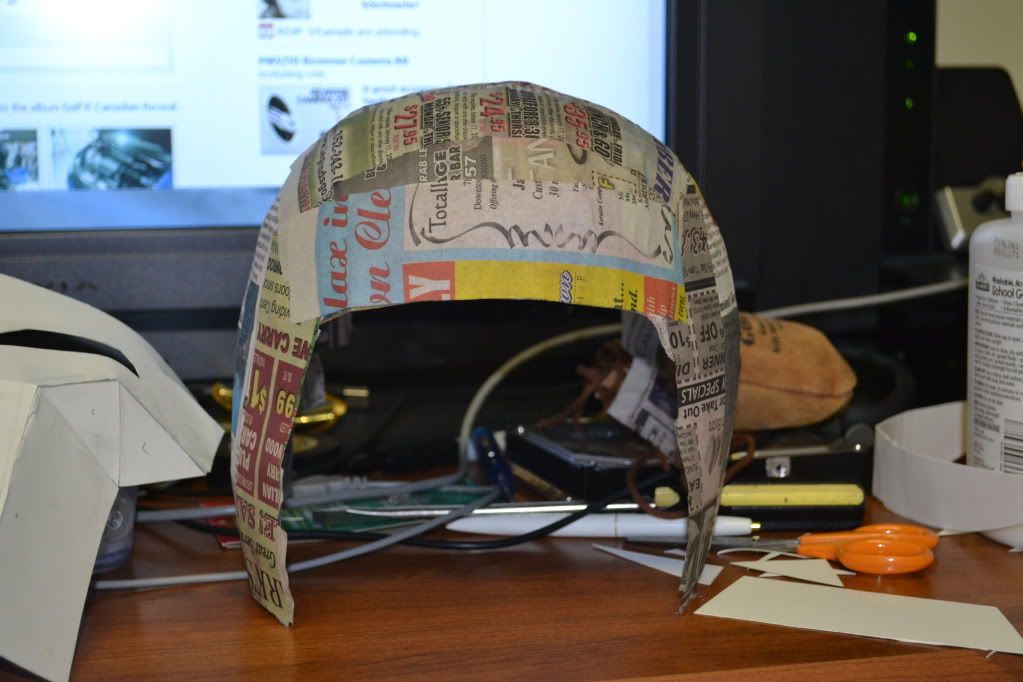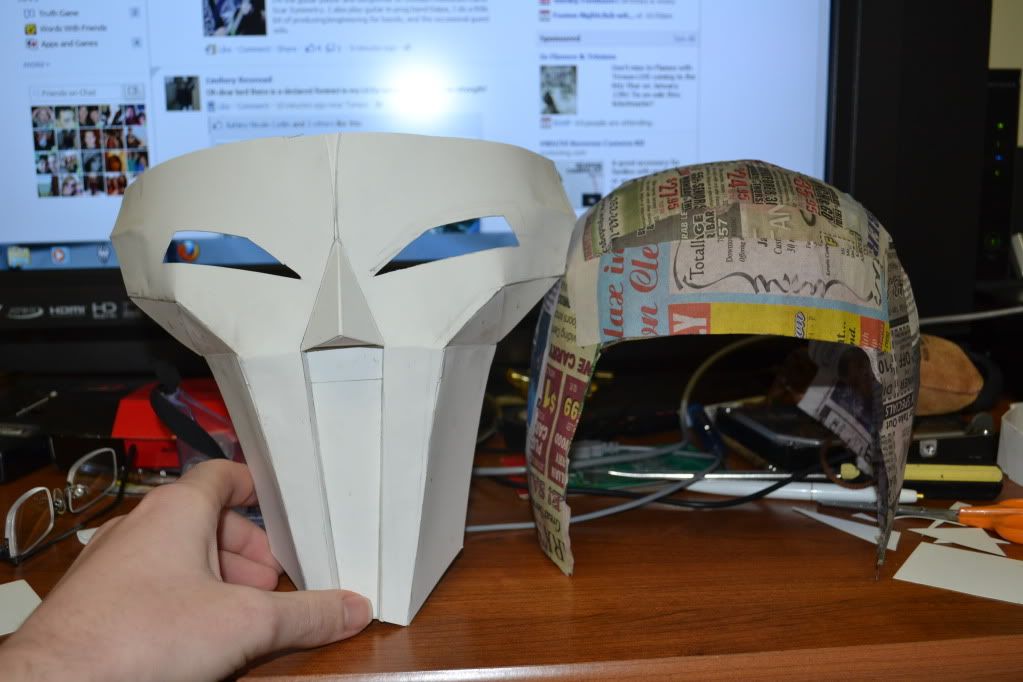 I glued those together, then proceeded to paper mache the whole thing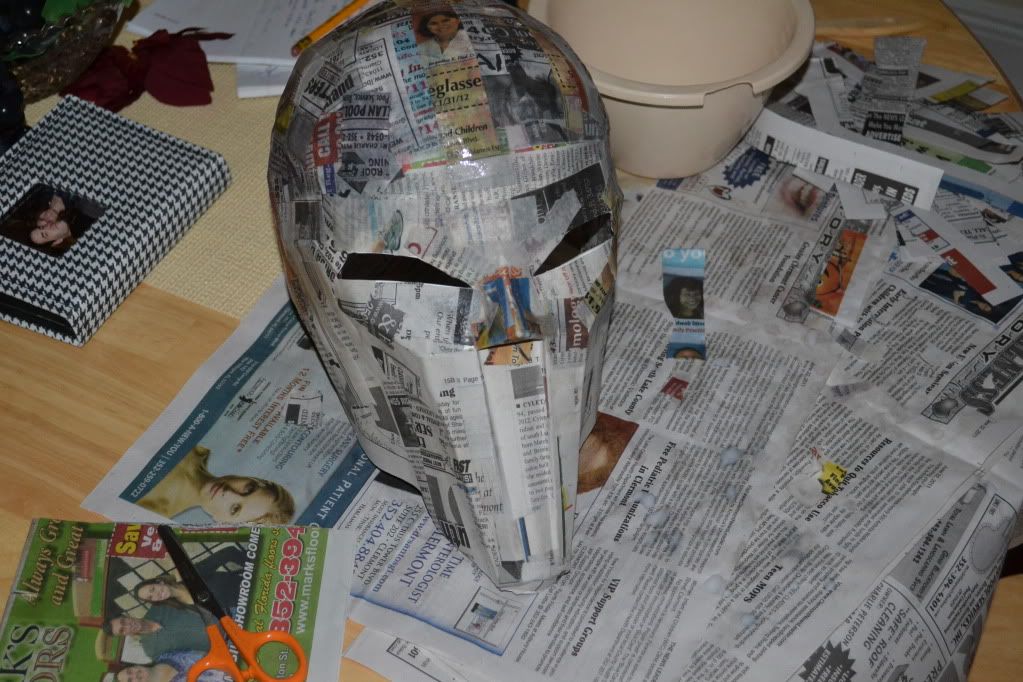 And when it dried, it looked like this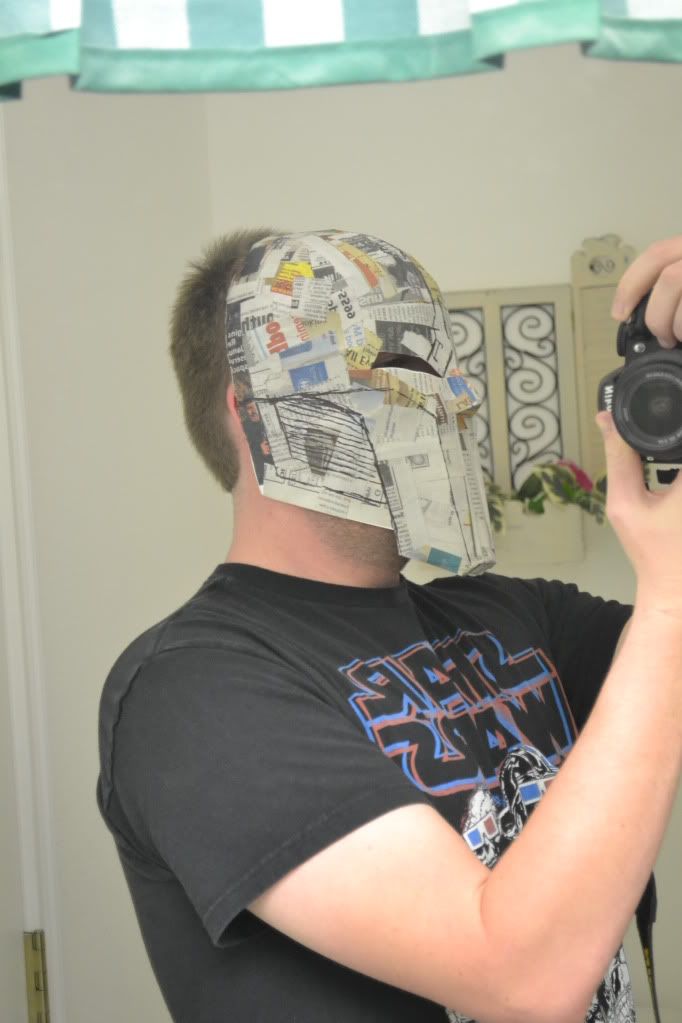 Consequently, I'm currently wearing the same shirt as I was in those two photos...
Next came resin and bondo. I didn't take any pics of that process as my hands were constantly messy and didn't want to get my camera dirty. JK, I totally forgot to take pictures. But I'm sure the vast majority of you know exactly what paper with resin looks like, and the same can be said for the bondo. Now, the bondo process didn't turn go perfectly. I had some warping occur and the lower bit of the mouth/chin section is off, but I can deal with that. After bondo was complete, I primered. I did not bondo it again after the primer, as I ended up doing a pretty good job of filling the holes and low spots without it, and I'm not the perfectionist that some of you are lol. Not to mention I knew that many of the imperfections in the mask would be covered by the detail anyway. Which leads me to where I am now. I just finished detailing the mask, so it now looks like this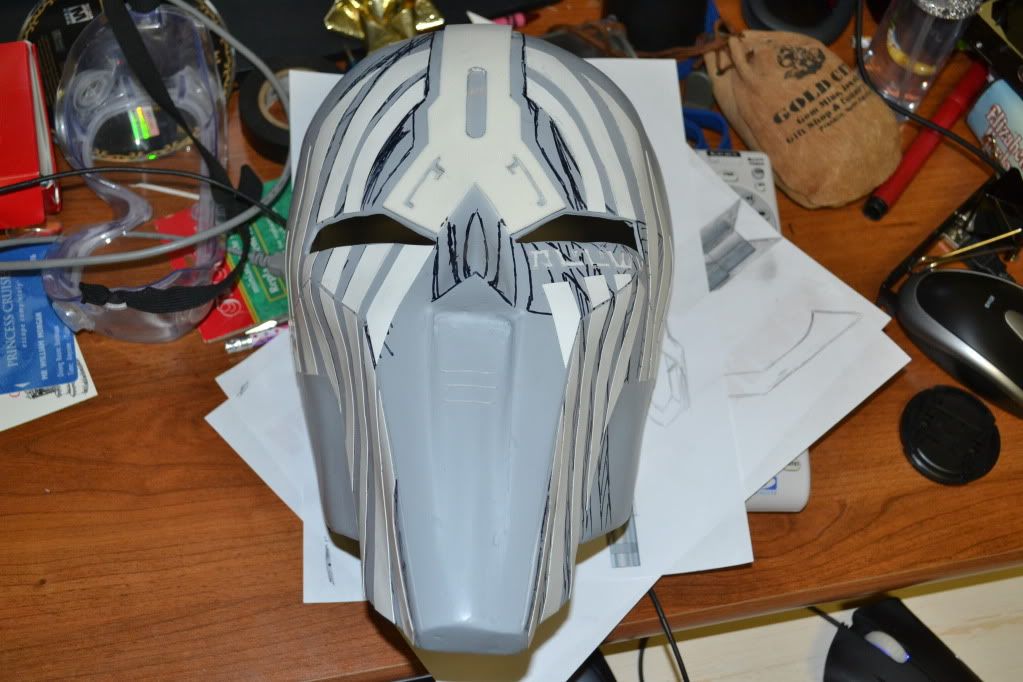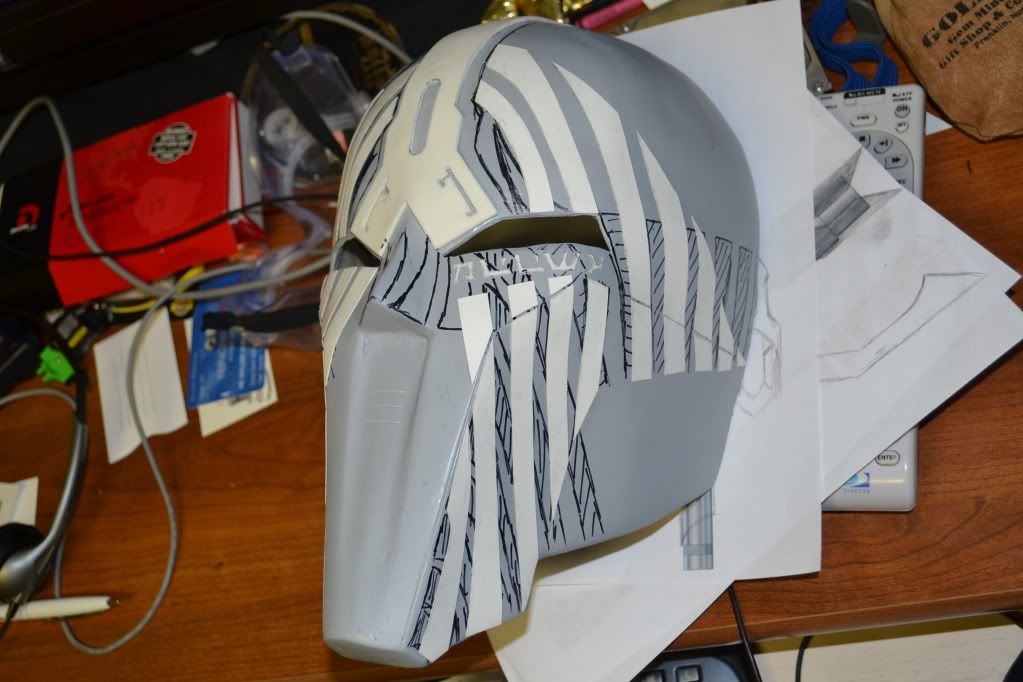 The lettering under the left eye (sorry for sideways pic) says MOOSE in the Sith Prophecy font
(again, StewYZF750 is to blame for this inspiration)
So what I ask of you all now is for suggestions as to what I should do with these blank sections on the top of the head on either side (note those blank spots on the cheeks, those will be dealt with)
Should I add something there? Should they be left blank? What do you all think?
Also, what do you think of the project so far? I'm pretty impressed with myself considering it was my first time doing a paper/resin/bondo project. Is it perfect? No. Do I love it so far? Absolutely! Any feedback would be welcome. Thanks for lookin'!
Last edited: