Sr Member
RPF PREMIUM MEMBER
Earlier this year I was commissioned to create a movie prop display room to showcase the beauty of New Zealand through films produced there. These include such projects as Lord Of The Rings, The Hobbit, Narnia, King Kong, The Last Samurai, Xena, Hercules and Legend Of The Seeker. This is the end result…
This project was initiated and funded by Beauty Lab Collective and is located in their premises in Auckland, New Zealand. We began with a generic office space.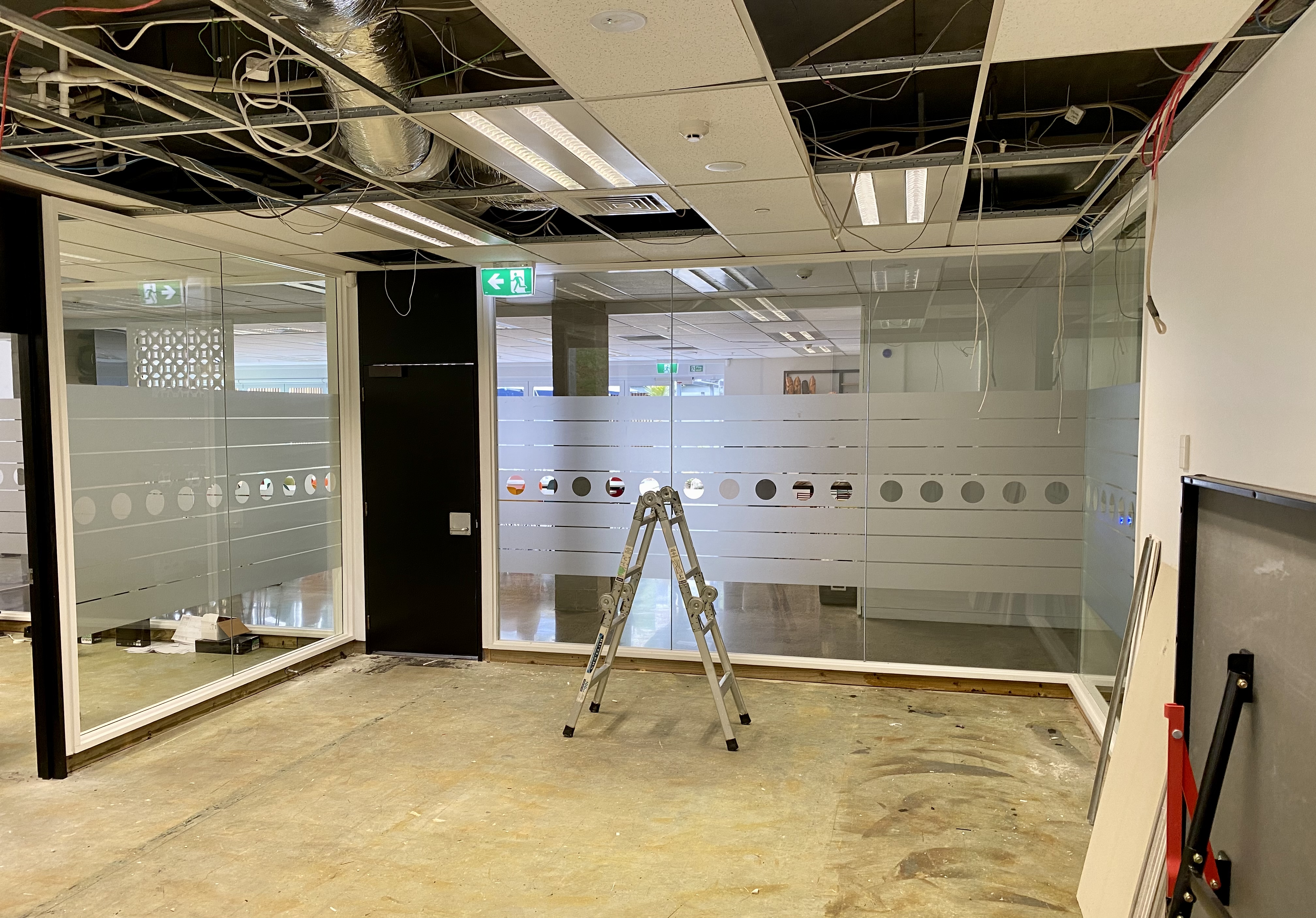 First up we knocked out the interior walls and removed the false ceiling.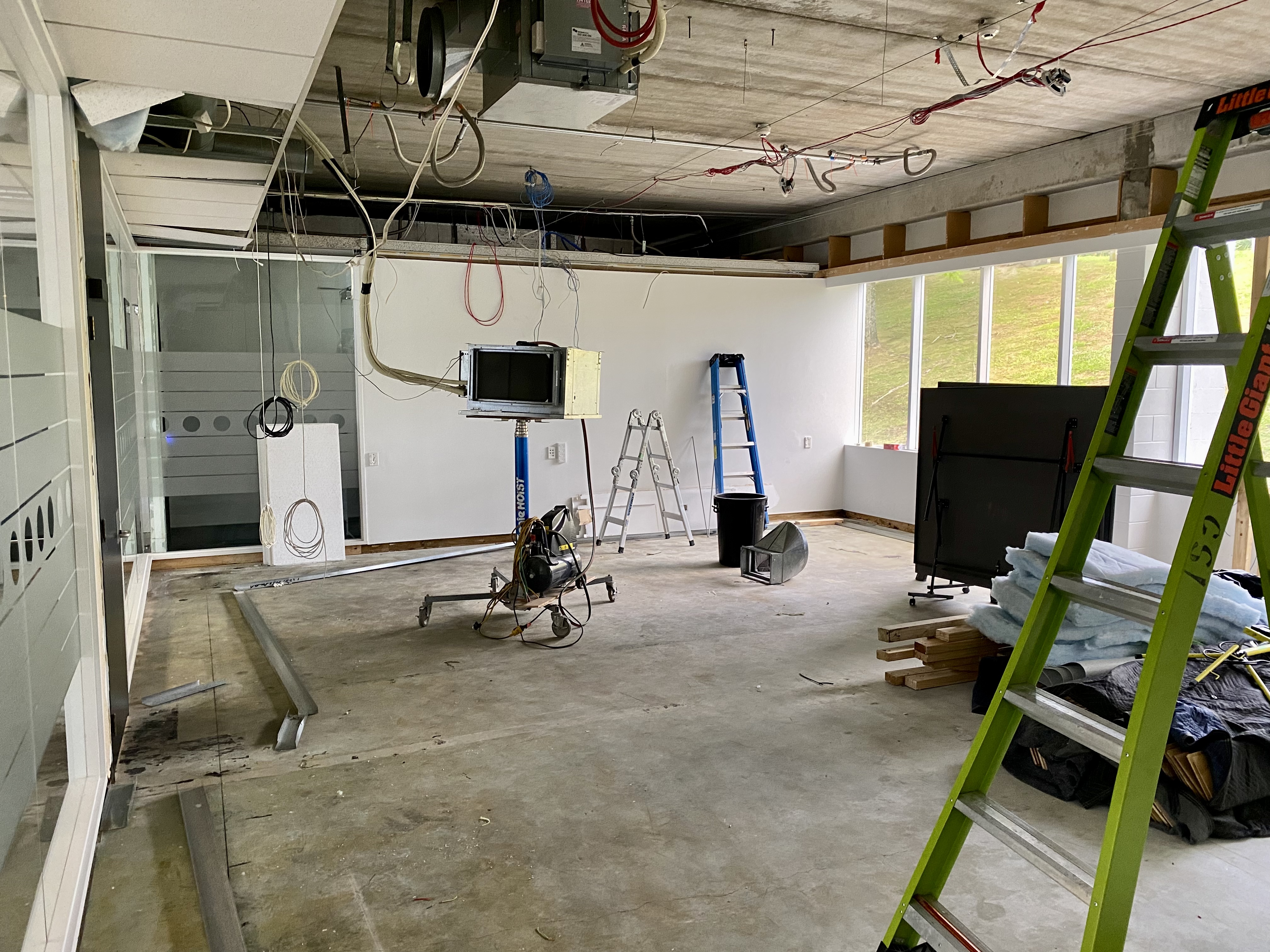 Next went in the steel frame for our false interior walls.
While the builders were swinging hammers, my daughter and I drew up the wall plans for the various displays. Having sold Beauty Lab Collective my own personal collection of related props and statues, we added to this with more props and statues acquired from around New Zealand. Each item was measured and mapped out on paper so we knew exactly where everything was to go.
We opted for the false interior wall to be 18mm MDF as this would allow for attaching heavy items to the wall wherever we wanted, without having to try find a stud to mount to.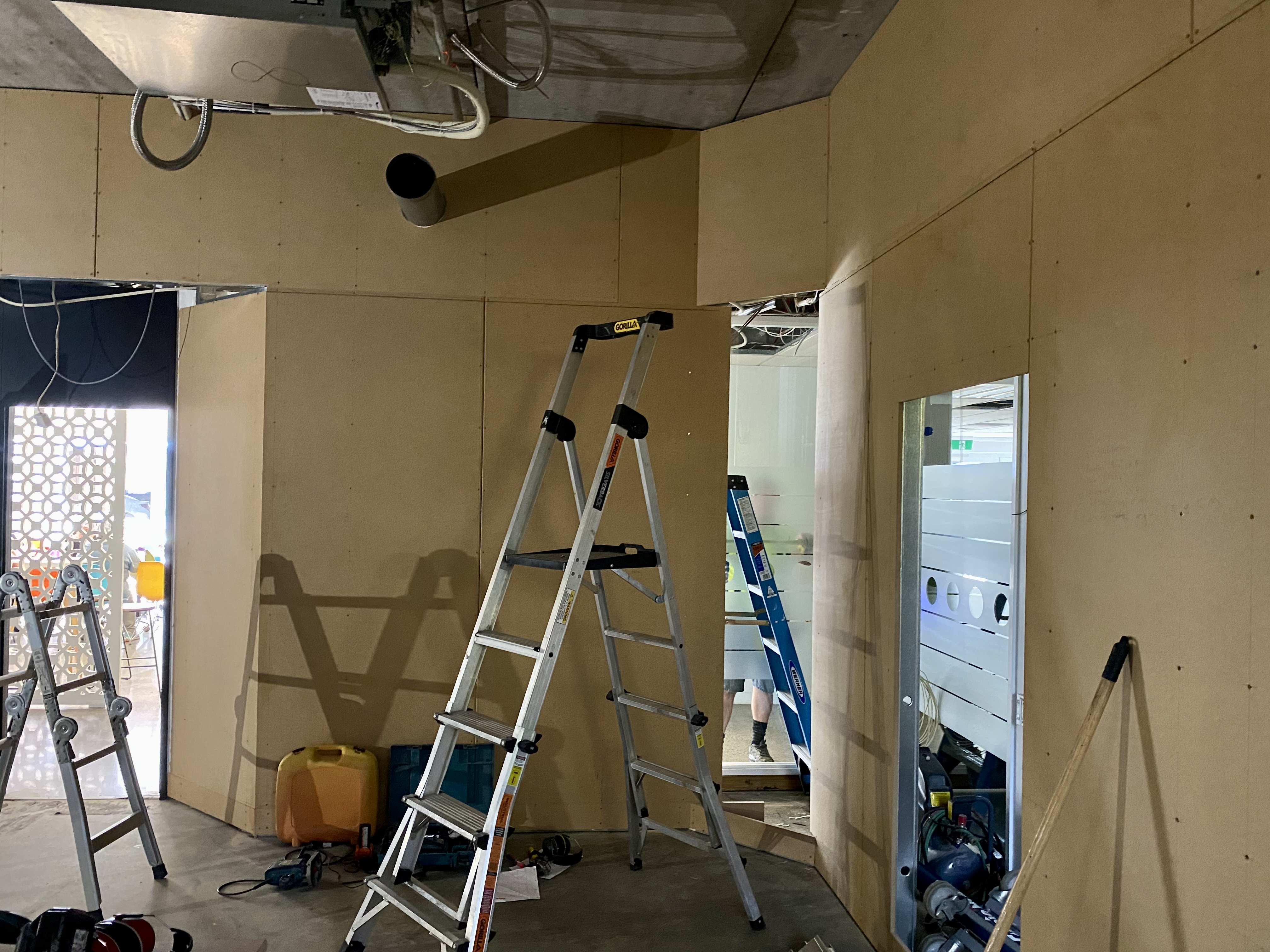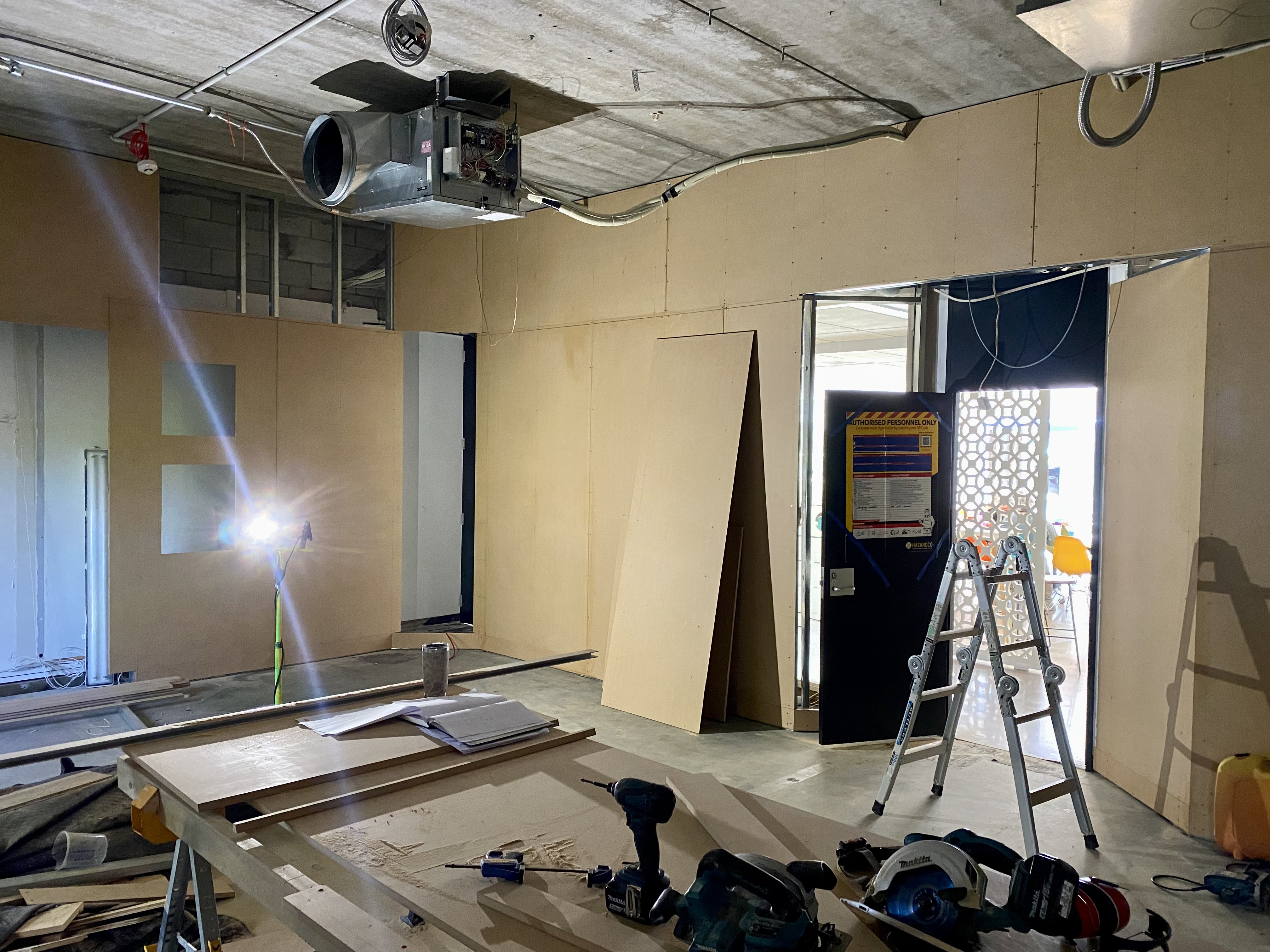 The cavity behind the false wall allowed for our built-in cabinetry and crawl space to run wires for the lighting.
I wanted the exterior wall to look like an old movie theatre, so we created light-box cavities for movie posters and a bulkhead above the door. My daughter and I spent some time perfecting the paint affect to give it a vintage plaster finish.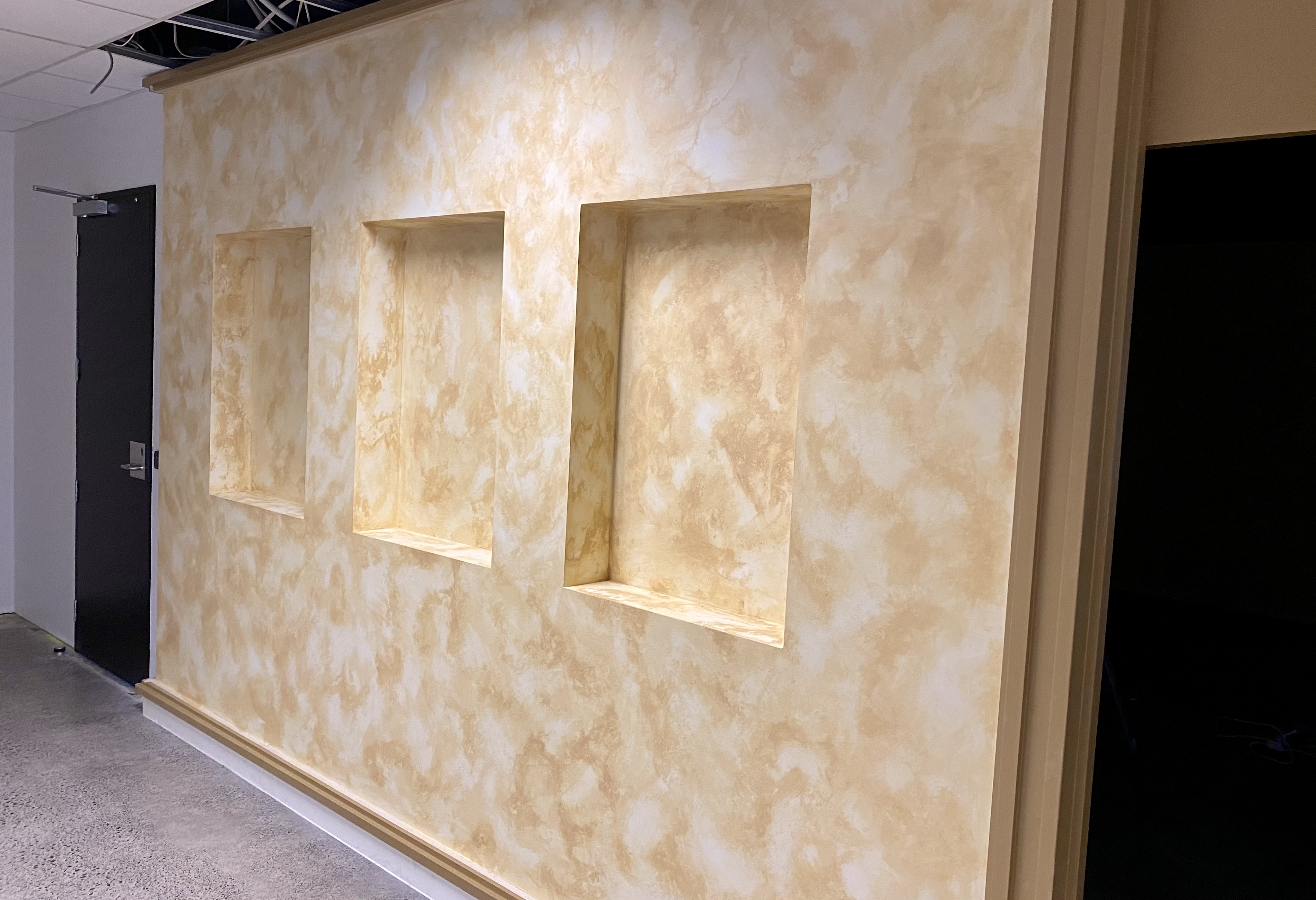 The same paint technique was used on the interior but I felt the affect was too strong and would distract from the props. So I gave it a wash which toned it down nicely. Here you can see the wash on the right side of the wall.
The style I wanted was "old library" so we added wooden floors and a faux fireplace for ambience.
Not only was the cabinetry custom made for the size of our statues, we also had plinths made for key pieces. To save on cost, all the timber was stained pine and plywood panels.
After a few months we had our blank canvas, ready for fit-out.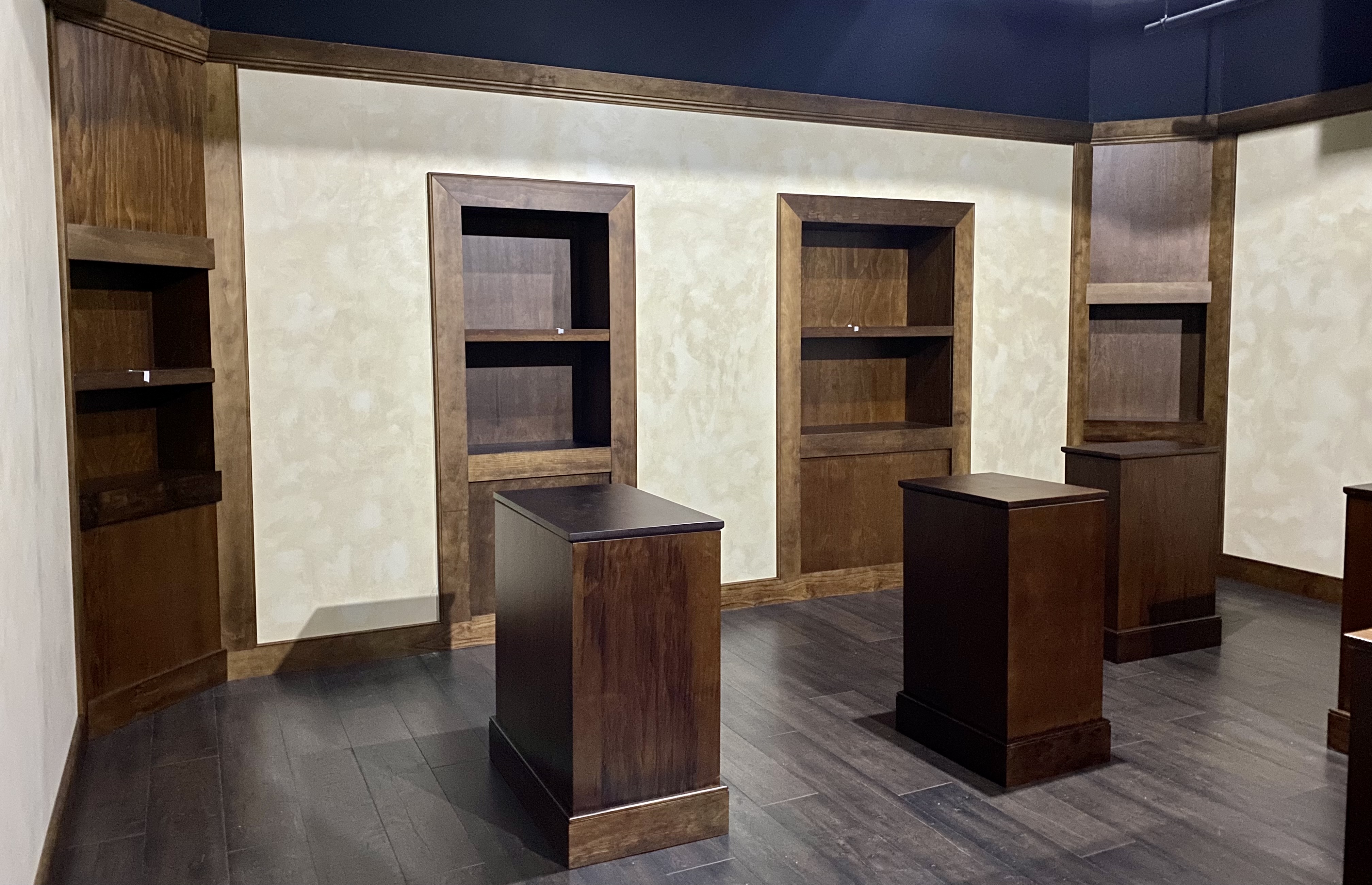 Lighting was installed on light bars in the ceiling and also inside the cabinet shelves and the cavities either side of the Narnia wardrobe. My son crawled into the wall cavity and we got busy mounting each prop to the wall. I didn't want to use a lot of plaques or screws but rather I really wanted the props to pop without any distractions. To achieve this we simply used wire in a twisty bag-tie style. This mounting technique worked perfectly, securing the props firmly to the wall while incredibly discreet in appearance. You really have to look to see them.
We also added a special touch inside the Narnia wardrobe to give it a simple but affective movie magic feel.
The end result speaks for itself…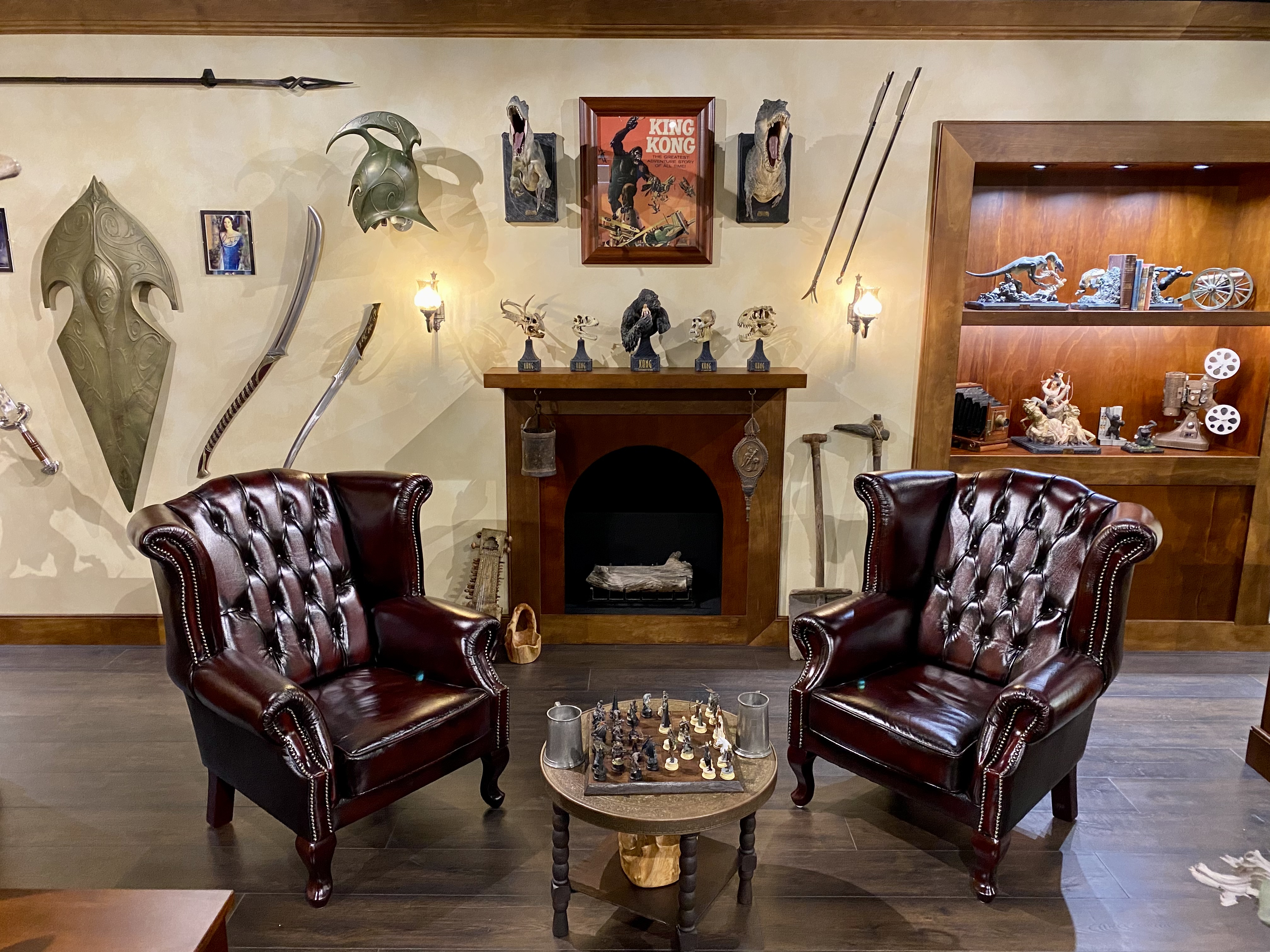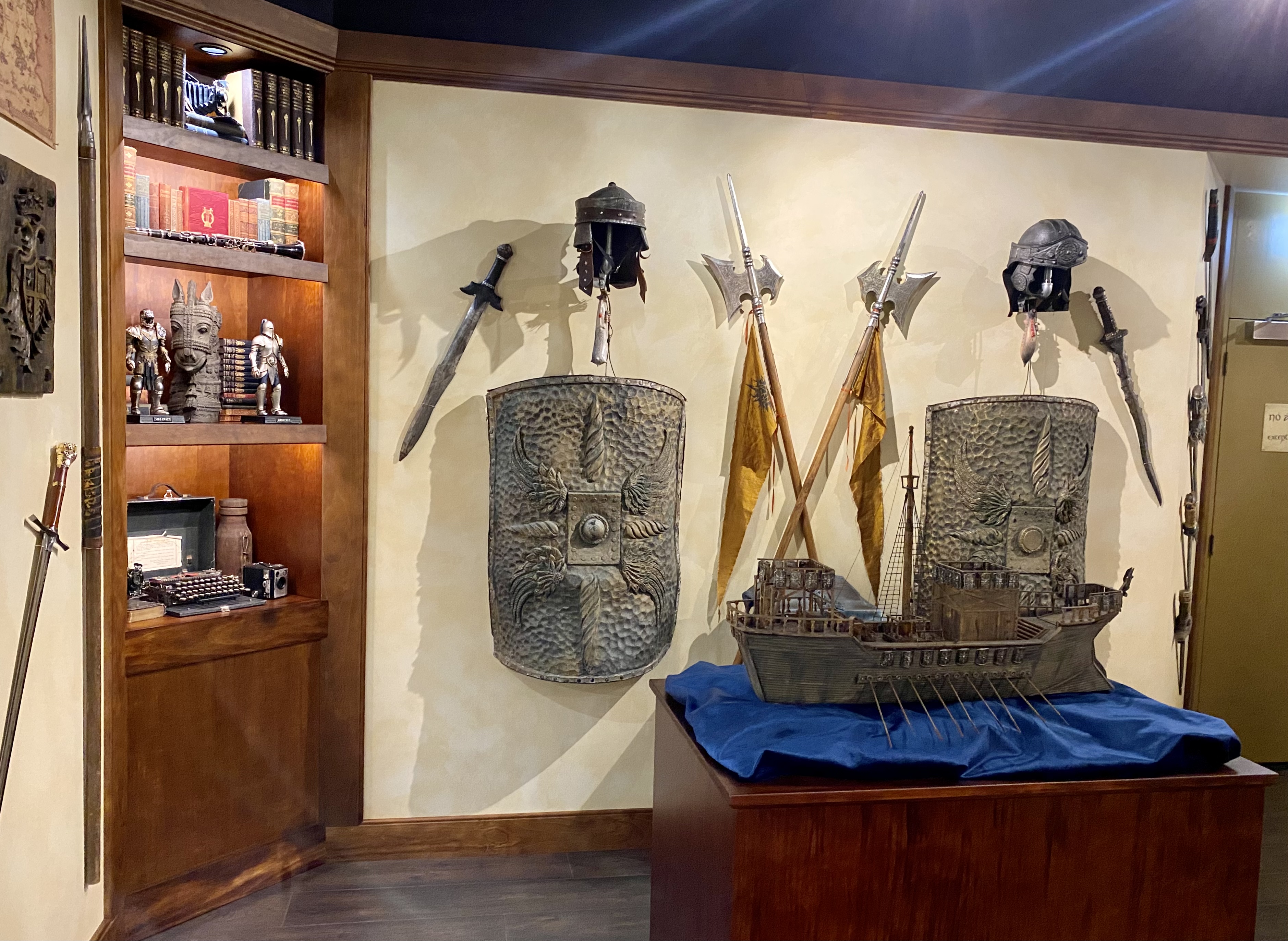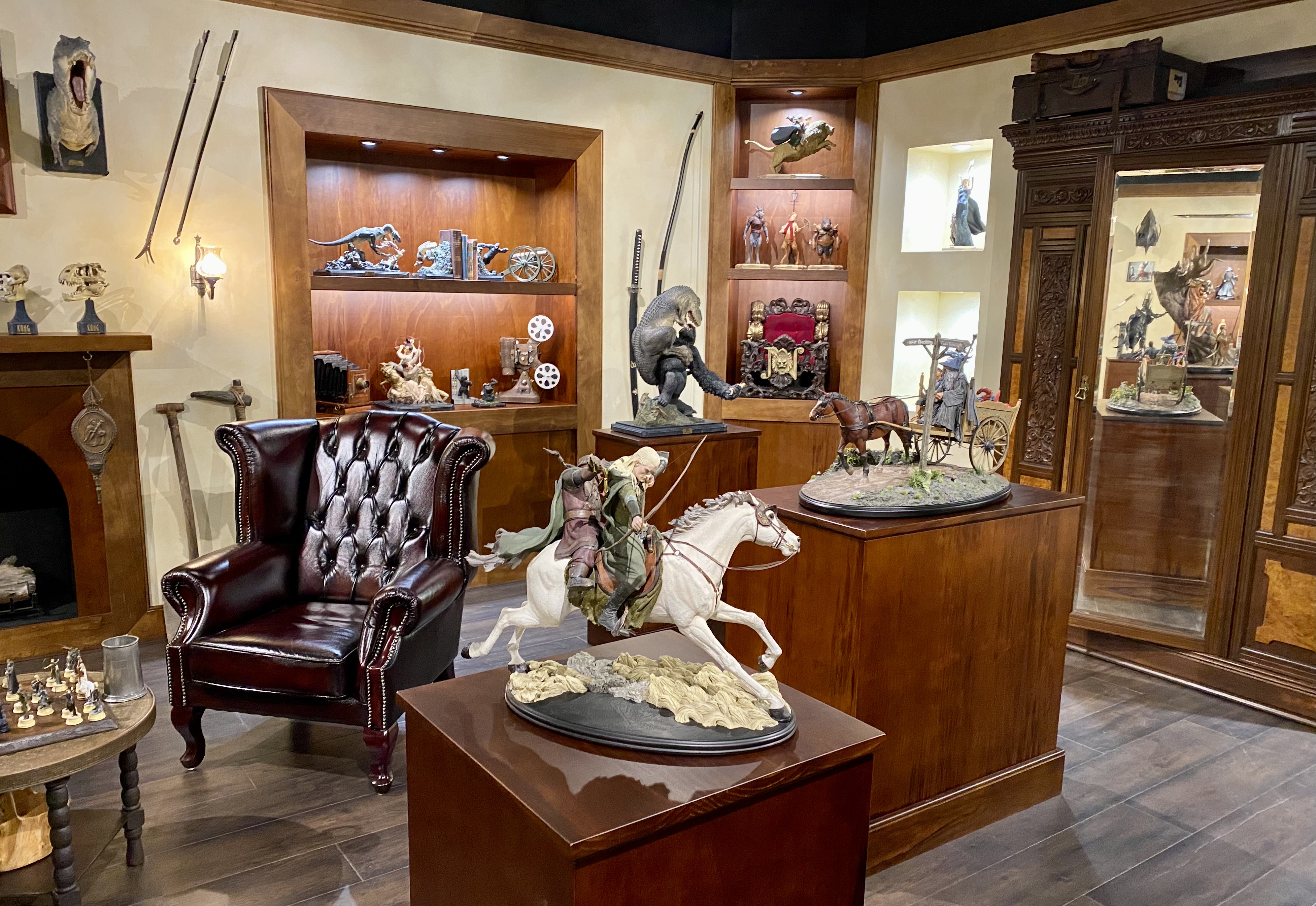 Last edited: