Master Member
RPF PREMIUM MEMBER
Hello Everyone,
I've designed a new Vented pommel design for my 2018 V2 kits and my V2 Builders kits. This will allow fx people to use the Goth chassis for my sabers and vent the sound out of the bottom. The Pommels will include my AS logo (meant to be an in universe updated design on the AS handwheel used by OWK). Here you can see some pictures of the 3d model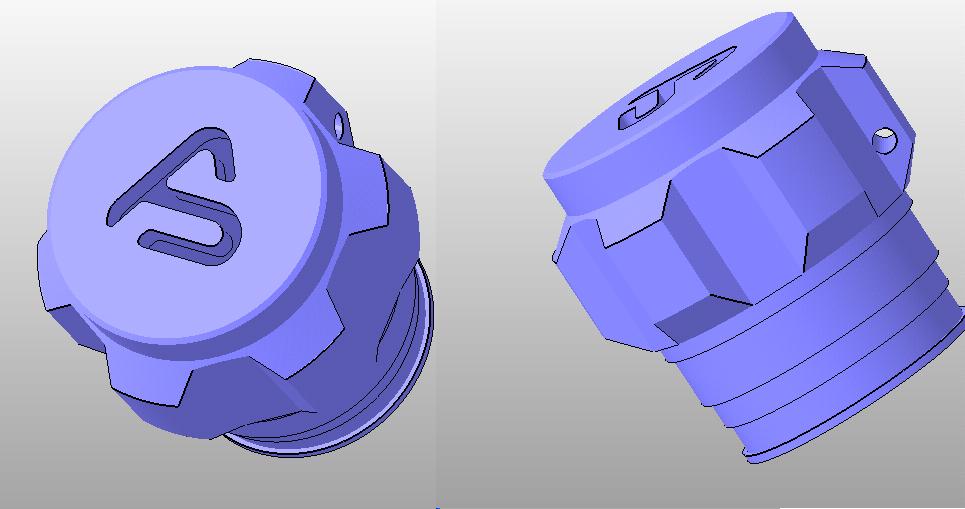 The pommel will be machined from 6061 aluminum and will include a pre drilled and threaded hole for the mystery chunk.
The cost will be $45.00 plus shipping.
If you are committed to buy one when the machining is done, post here and I will add you to the list. I will not take any money up front, but please remember that signing up here is a firm commitment and that I expect everyone who signs up to stand by their order and pay up when the time come.
Also, our board member Dann has graciously allowed me to use his v2 mystery chunk 3d model in order to place an order for steel mystery chunks that will work for the v2 builders kit and the v2 2018 run.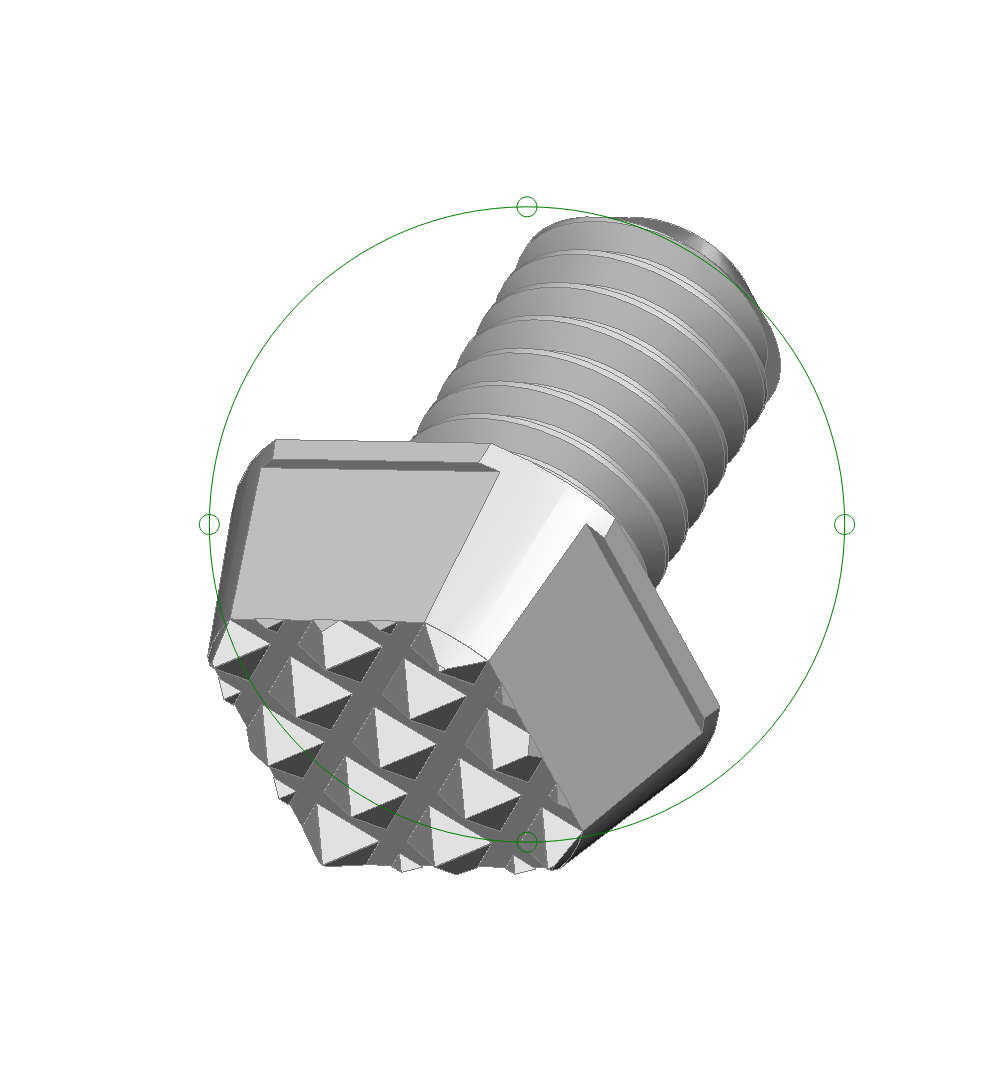 I will place an order for these parts at the same time as I order the pommels. These parts will be machined from steel with an m5 threading on them.
The cost will be $25.00. If you're interested, you can get in on the order for these mystery chunks now from me. Or, if you want to pick one up at a later date, Dann should have a limited supply for sale.
So, once again. The pommels are $45.00 (plus shipping), machined from Aluminum. The mystery chunks are $25.00 (plus shipping), machined from Steel. If you are committed, post your order in this thread and I'll sign you up. I'll leave the thread open for two weeks, then I will place the order. Don't miss out
(If you have questions, please PM me, or post in the design thread here
V2 vented pommel
that way I can keep this order thread neat and orderly).
Sign Up List:
DOGFOX2109 1 Pommel 1 Chunk
Halliwax 3 Pommels 4 Chunks
PoopaPapaPalps 1 Chunk
darthcue 1 Pommel 1 Chunk
Cantina_Dude 1 Chunk
The 48th Ronin 1 Chunk
timw1031 1 Pommel 1 Chunk
Loneken 1 Pommel 1 Chunk
mrwax 1 Pommel 3 Chunks
derekwest1989 1 Pommel 1 Chunk
masterjedi322 1 Pommel 1 Chunk
laszlo 1 Chunk
BRRogers 1 Pommel 2 Chunks
TheJediSmuggler 1 Pommel 1 Chunk
Sieg 1 Pommel 1 Chunk
Darthlarry 1 Chunk
jonis 1 Chunk
awhite89 1 Pommel 1 Chunk
Obiflex 1 Pommel 1 Chunk
dougahole 1 Pommel
DannyP91 1 Chunk
Aison 1 Pommel 2 Chunks
Spyhunter2k 1 Chunk
ventuoguy 2 Chunks
russellsch 1 Pommel 2 Chunks
MDC92 1 Pommel 1 Chunk
Brodie53 1 Pommel 1 Chunk
BrundelFly 1 Chunk
PhantomPickle 1 pommel 3 Chunks
acyang 1 Chunk
Corn Adi 1 pommel 2 Chunks
AndrewJ 1 Chunk
jorged123 2 pommels 1 chunk
Last edited: