Finally got this done and while im not completely happy yet, it is a huge improvement over sideshows pathetic production piece that i recieved. A big thank you to Alec Gillis from ADI first of all, he helped no end despite no doubt being a very busy man! I based this repaint on pictures of an actaul screen used prop he sent me and made a couple of changes
Base coat is a shiny chrome with smoky transluscent weathering, black speckling and a lovely copper weathering that finishes the mask off nicely.... unfortunately the copper doesn't show up in my rubbish pictures! i shal try and get some more. I will be adding more copper as i love the effect and also some heavier weathering on the mouth area, for now though, here are a few pictures.
First of all........ gone are the awful paper lenses, replaced by plastic painted undernieth in the exact pattern as the screen used bio, it is so nice to finally see reflections in the eye's of my scar bio! why couldn't you do this sideshow? turns out scar has two seperate visors also which again sideshow got wrong!! I will however be re-doing the lenses as the black edging is slightly too large, they also need a subtle shadow spraying on. For now though they are a thousand times better than the original paper lenses....
BEFORE (one piece non reflective paper)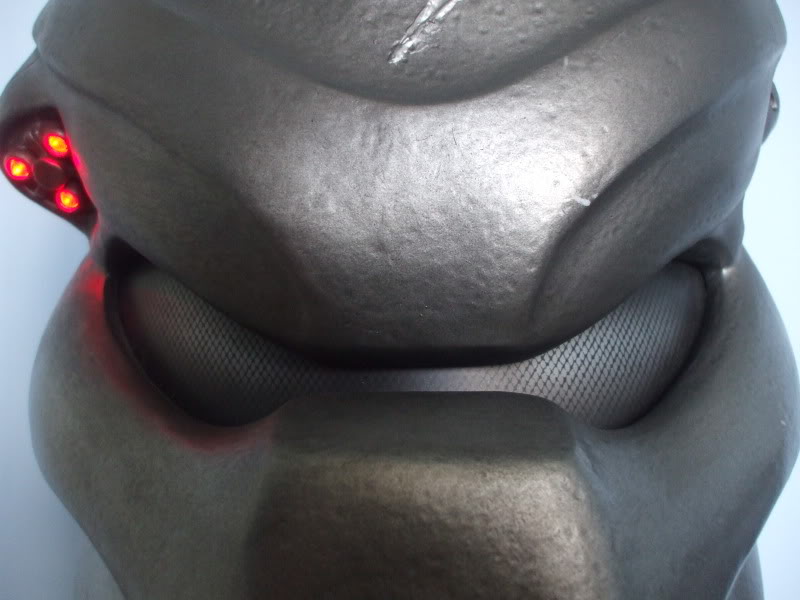 After (shiny plastic lens with screen accurate blacked out parts)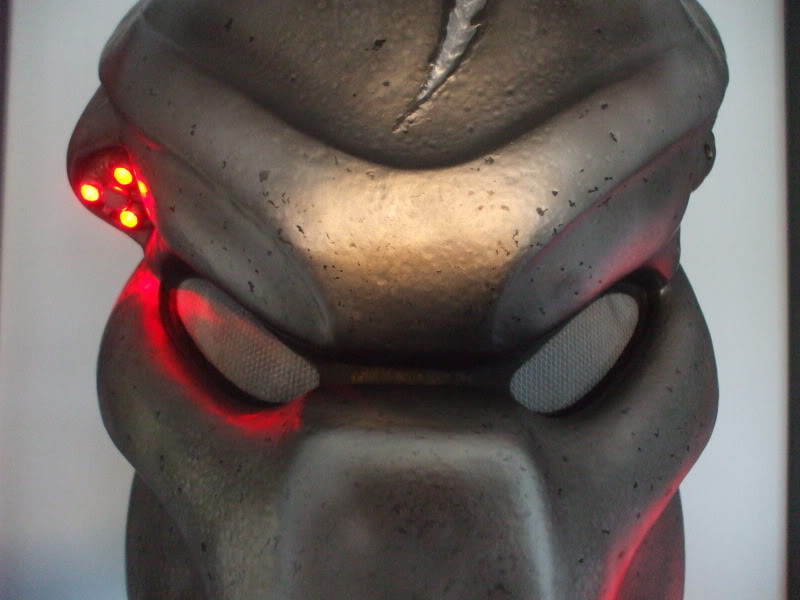 The second change i made was too the scar, i didn't like the silver splotched on so i simply had black edging applied to give the effect that the scar had been burned on, im very happy with the result....
And here are a few more picture's, let me know what you all think....
BEFORE (no weathering, wrong shade of silver etc etc, pathetic effort for the price!)
After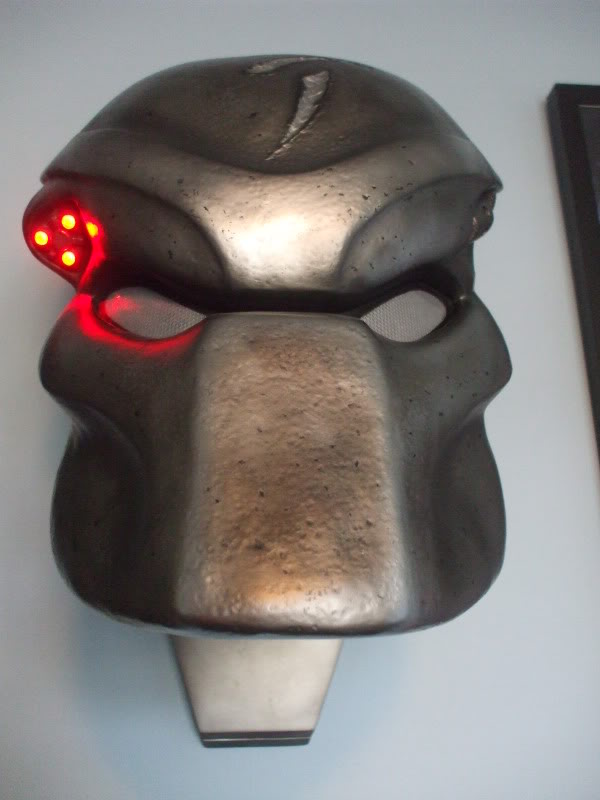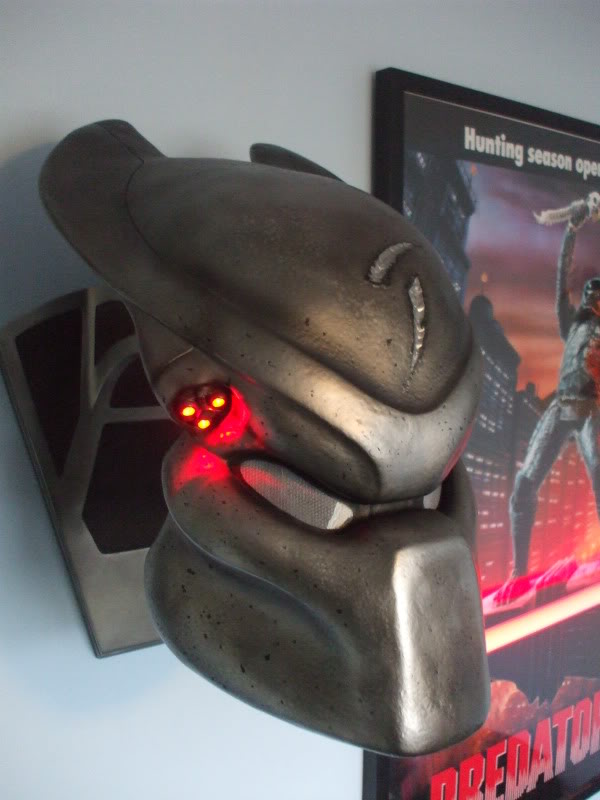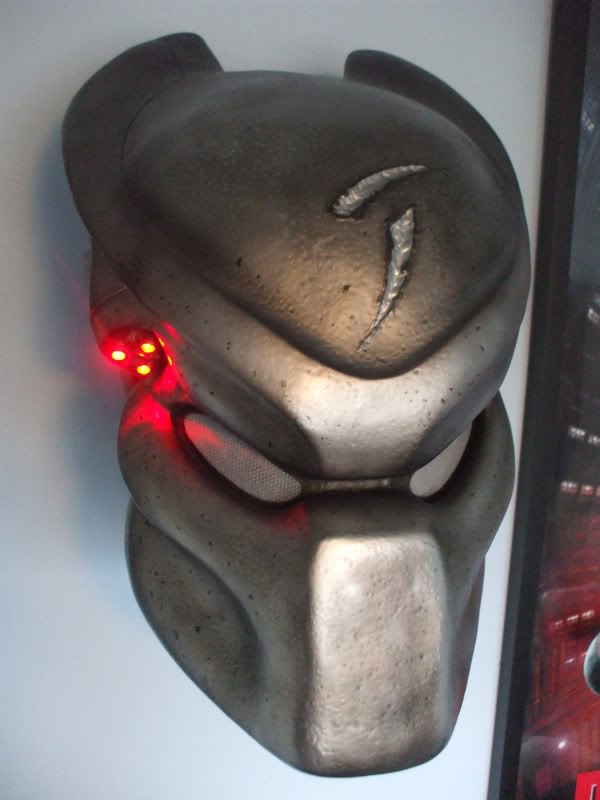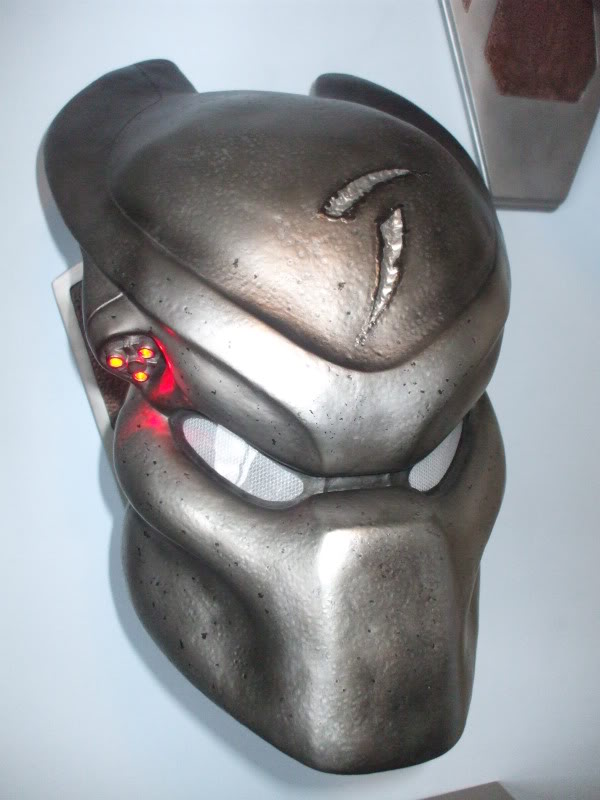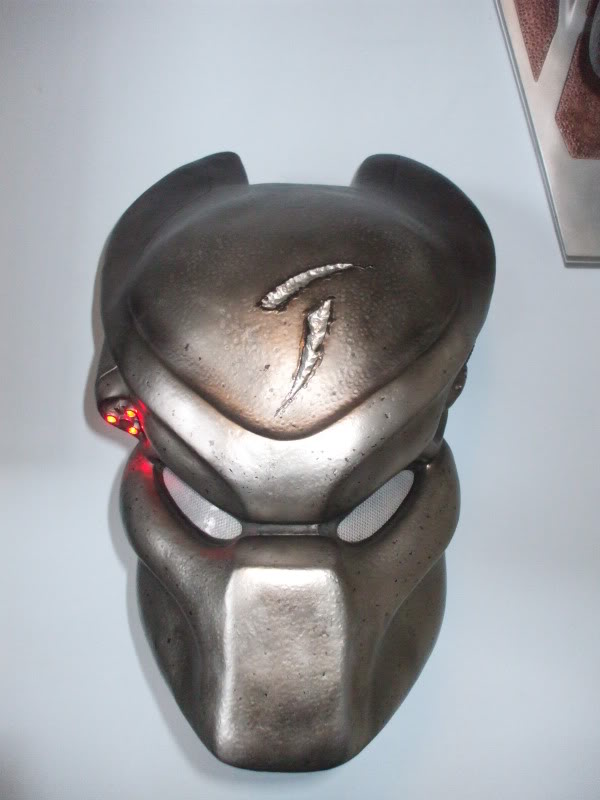 Thanks for looking, Matt.