Hi folks. I am trying to obtain some contact and/or general information about a sculptor named
Ronn Riss
.
Here is the information I have so far (please note that I do not know if even
THIS
is 100% accurate):
1. Produced 2 kits that are known of – "The Clan Leader" (pictures below) and "Infected".
2. Very limited copies of the kits were released.
3. These were released around 1989 (22 years ago!)
4. Produced under the names "Skullshop" and "Eurostyle resin".
5. Ron was (is?) based in the Netherlands/Holland.
Can anyone out there confirm or correct the information above?, and do any of you have a way of contacting him – even if indirectly?
Please PM me if information is deemed sensitive.
Many thanks – Ian/Spike.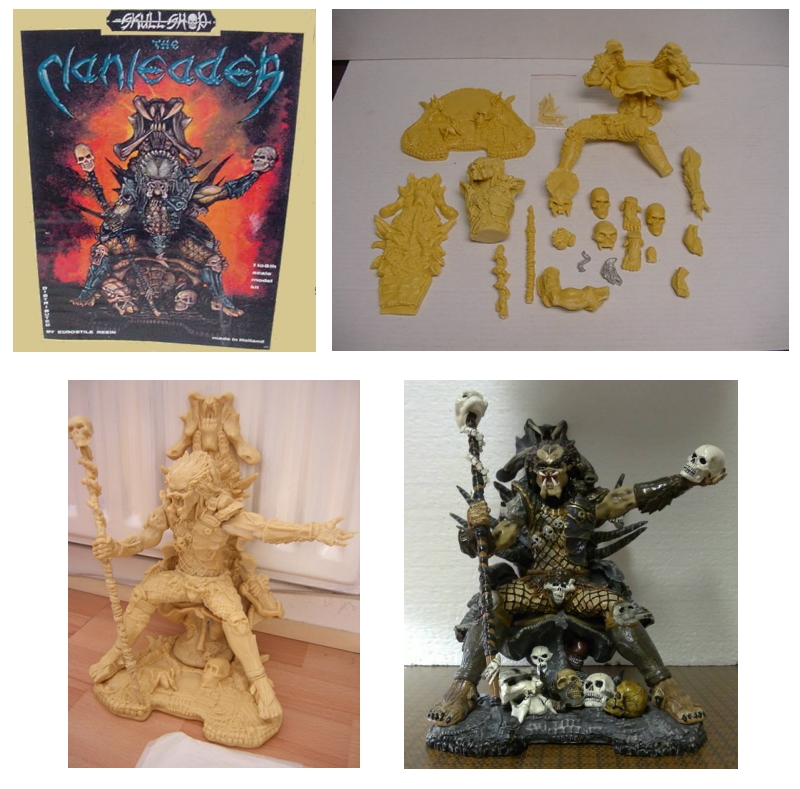 .
Last edited by a moderator: