I have fallen in love with Rob's Samurai Hunter Sketchs. IF you have not seen them, go search his username and check them out. Outstanding work. I have to thank him 1000% for the insirpation.
For a few reasons I have B line from doing the Boar Suit and have started this suit. I will tell the other reasons in due time. Working on some fun challenging things lately.
Here is Rob's Sketch for reference.
I shortened the name Rob gave him to Shinto.
Here are the pictures of the paintjob. All done with FW inks and an airbrush. Nothing else.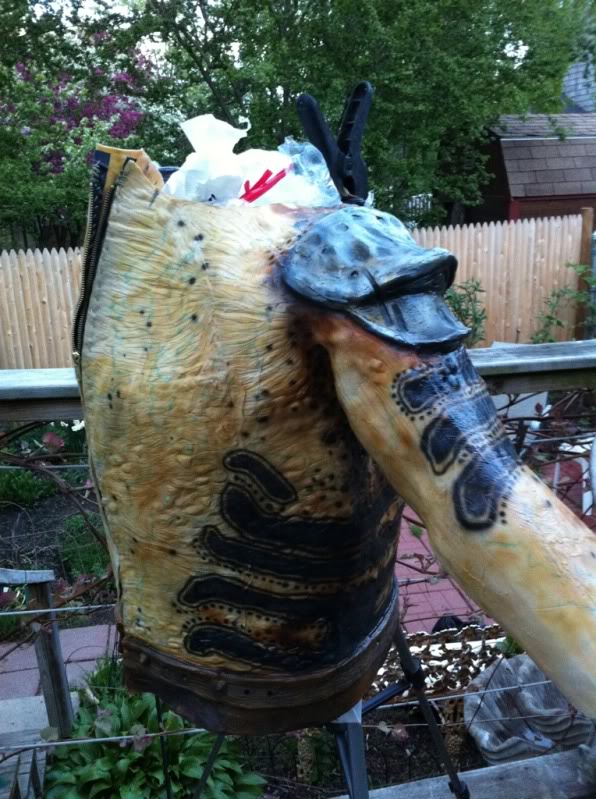 Concering the Tattooing, When I first saw the sketch I interpreted the skin patern as Tattoos. When I spoke with Rob he told me that was his regular skin patern. So I decided to go with my initial interpretation and I embelished it just a tad. I wanted the tattoos to look slighty weird and purposefuly made them weird shapes and such. I wanted the tattoos to look like an Alien did it. If that makes any sense.
Here is a mock up of the chest armor. It will be adjusted alot. But that is the general idea.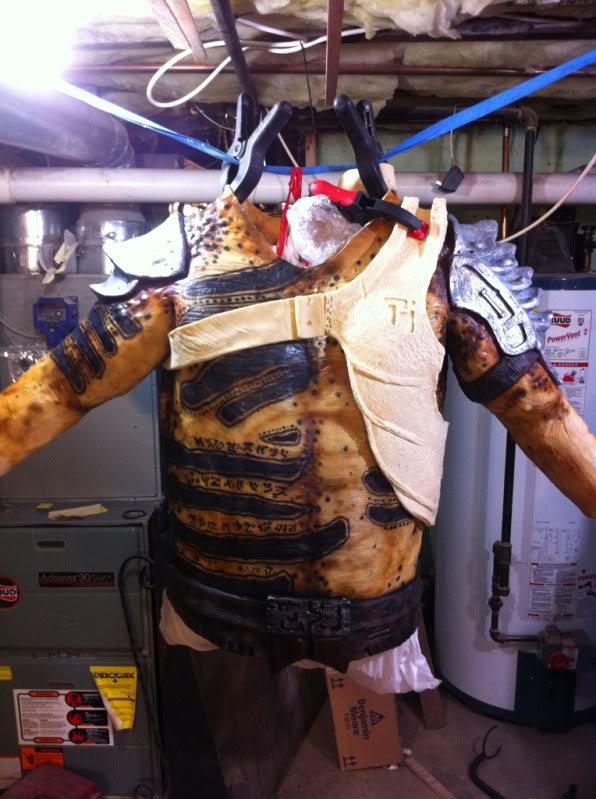 TO see more in depth pictures... JOIN MY FACEBOOK FANPAGE ....
Genome Studio!
ROB YOU THE MAN!!!