Sr Member
RPF PREMIUM MEMBER
I've wanted a screen-accurate version of the Bible used by Andy in Shawshank Redemption to hide his rock hammer.
First, a caveat, I know there's some folks here that have way more experience with the details of this prop. So it's possible everything I'm saying here is old knowledge. Second Caveat, Some people might be triggered by me cutting up the Word of God. I am at peace with my Maker about this.
I scored this Bible on eBay. It arrived new, still in the original box. It is a 1944 National Bible Press Bible, Philadelphia King James Edition. No red type. The only difference that I can tell between mine and the screen-used is mine has gold on the page edges. I know the screen-used has no edge gilding. But, I'm willing to live with that.
One thing I really wanted to get right is the shape and size of the cutout. I found this website where the screen-used Bible is being repaired.
The Restoration of The Shaw Shank Redemption Bible - Todd Gunter Art Restoration
It has a great head-on photo of the open Bible (see below). This gave me an extremely clear view of the cutout on the Exodus page. Using tracing paper over my Exodus page, I drew the shape of the cutout by matching where the cut on the screen-used Bible intersects with each letters in the copy below. This gave me an EXACT size and shape that correlates to the screen-used prop.
I used this shape to make a cutting template from 2mm HDPE sheet. To cut the pages, I placed a second piece of HDPE under 8-10 pages, and the template on top. Then I cut through only the 8-10 pages without damaging other pages. It took about an hour to work my way down to Page 763 – The exact page the screen used Bible stops at (I was able to identify the page from the pics on the restoration website as well)
I plan on replicating the note from Andy to the Warden on the opening page. And, I plan to make a rock hammer to fit. Probably cold cast resin. Stay tuned.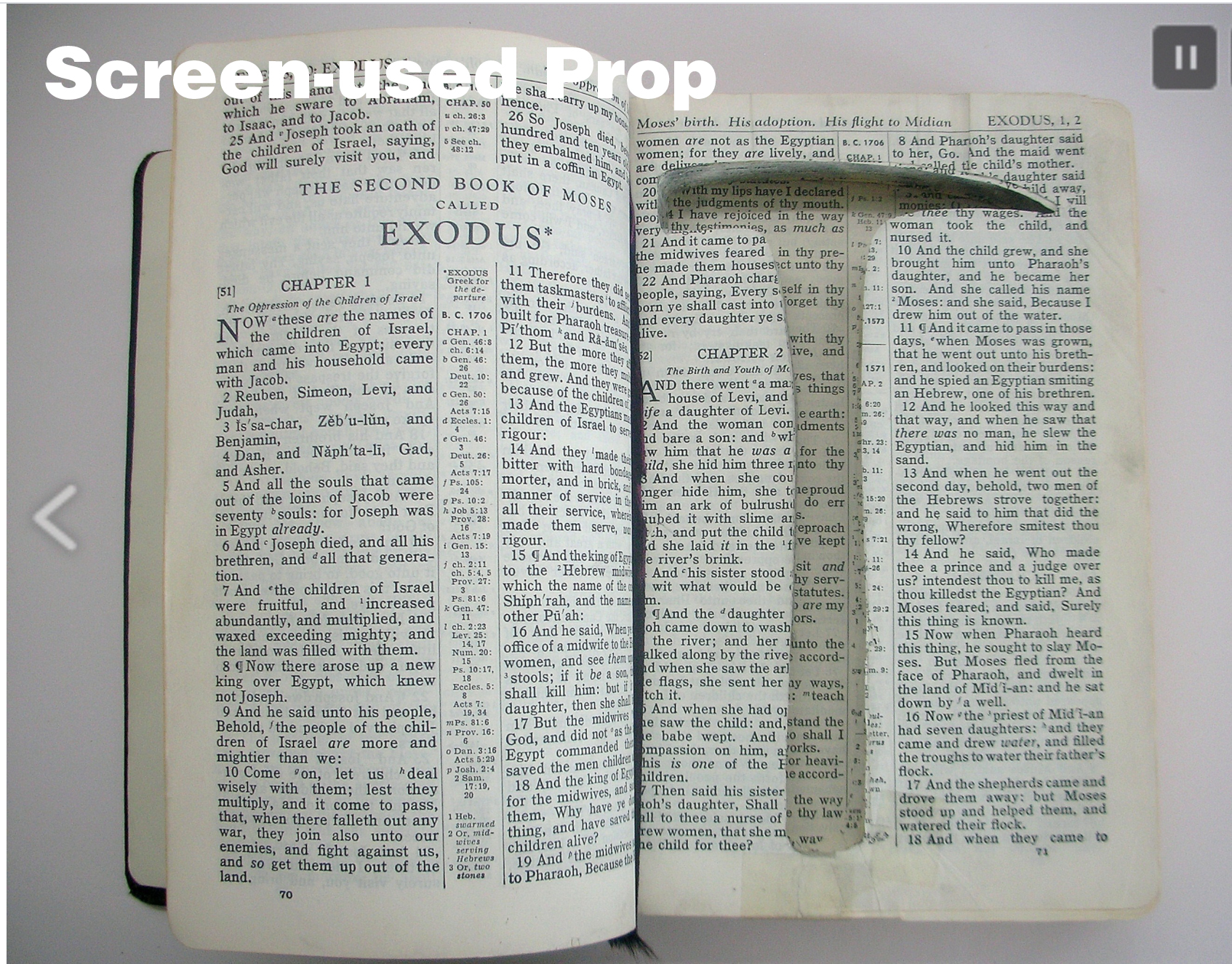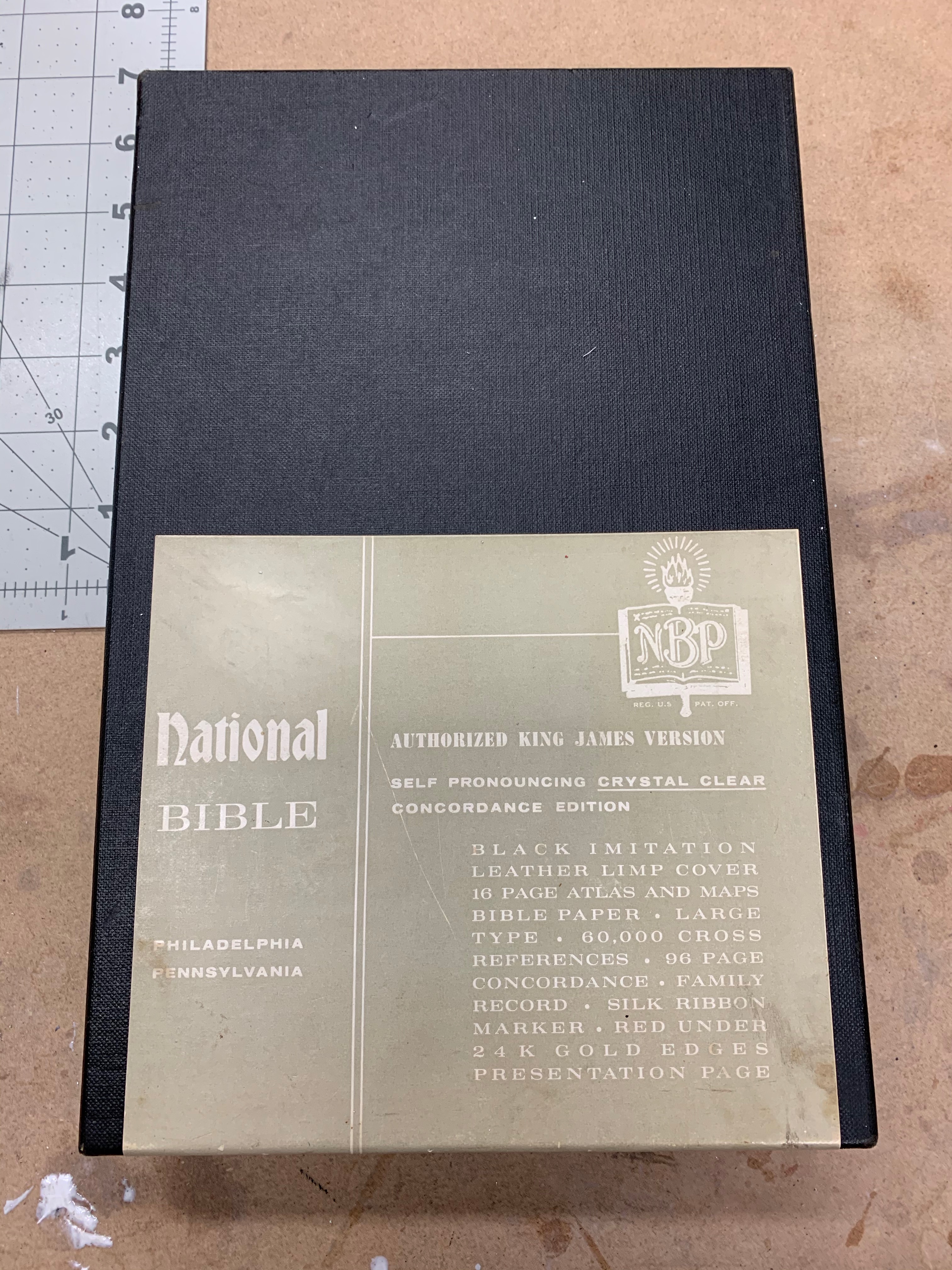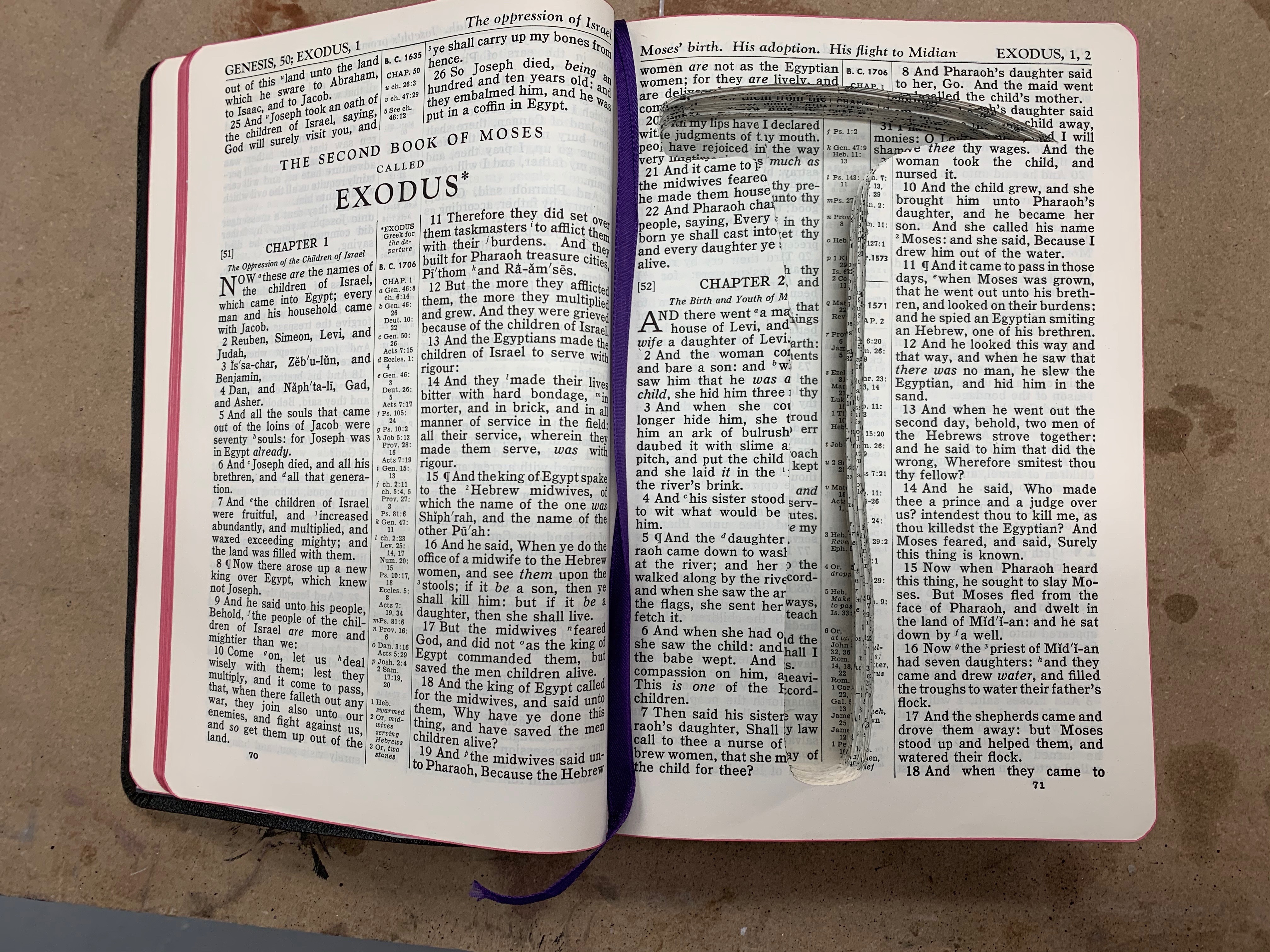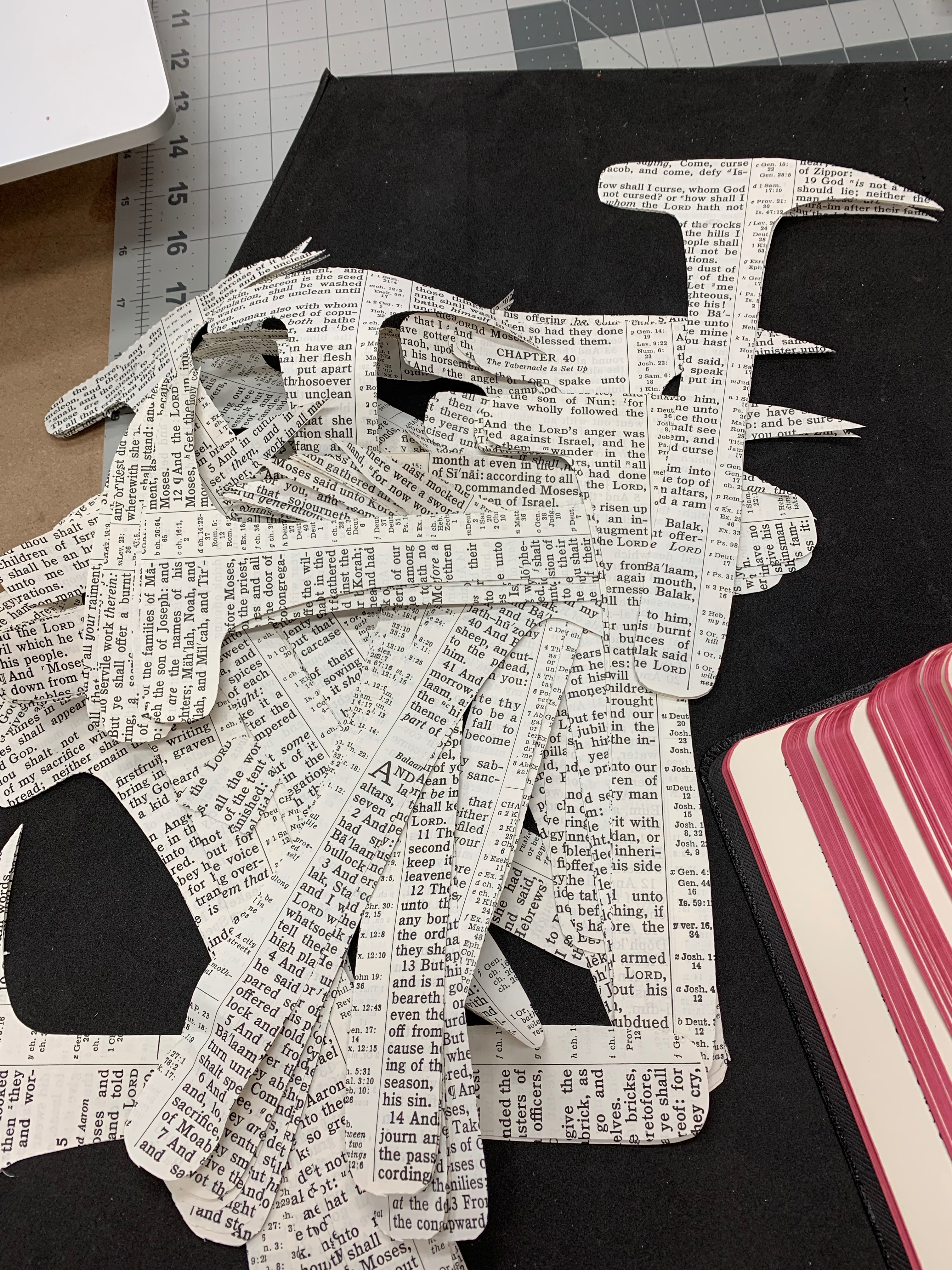 Last edited: