Sr Member
RPF PREMIUM MEMBER
Jacket is available!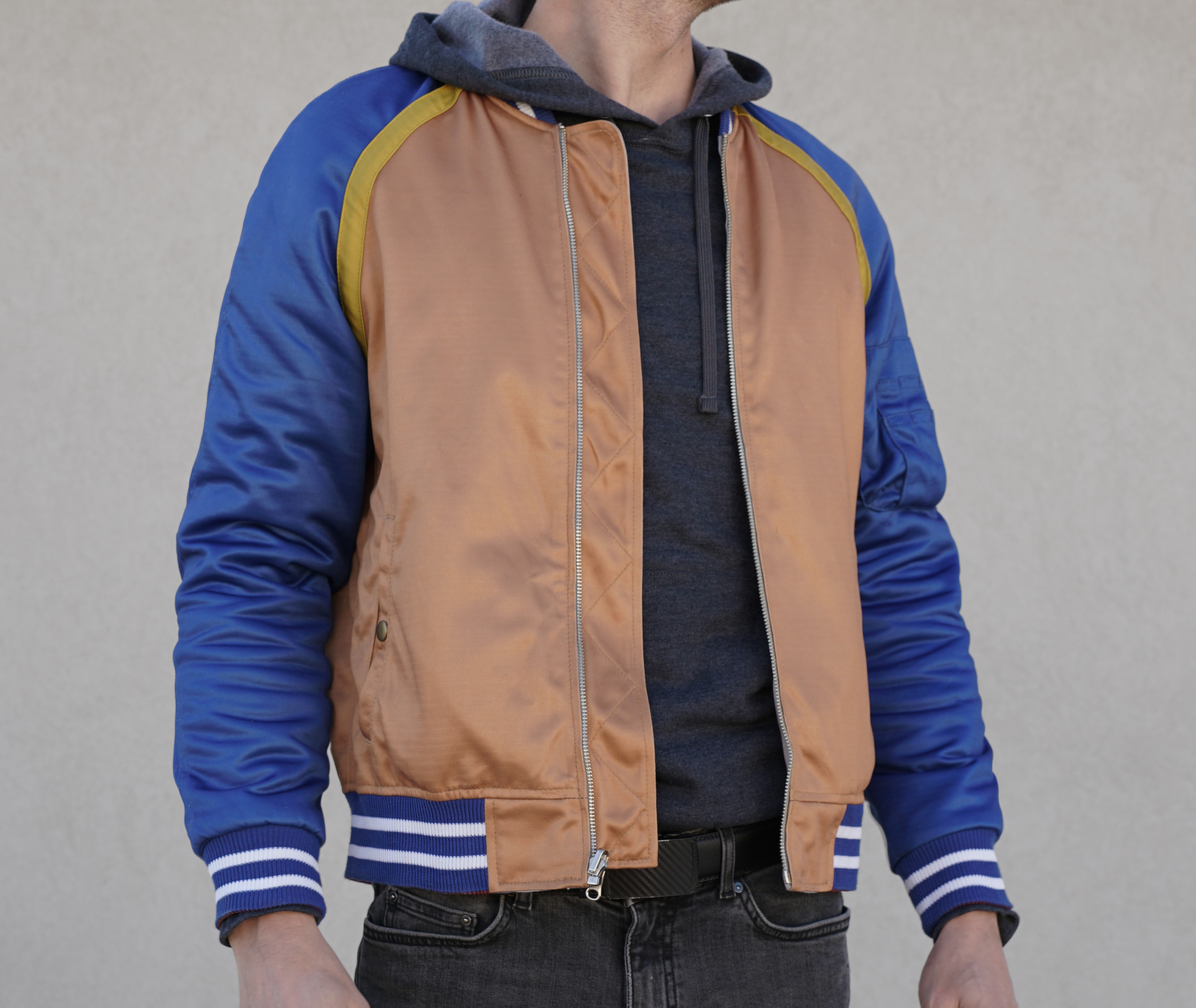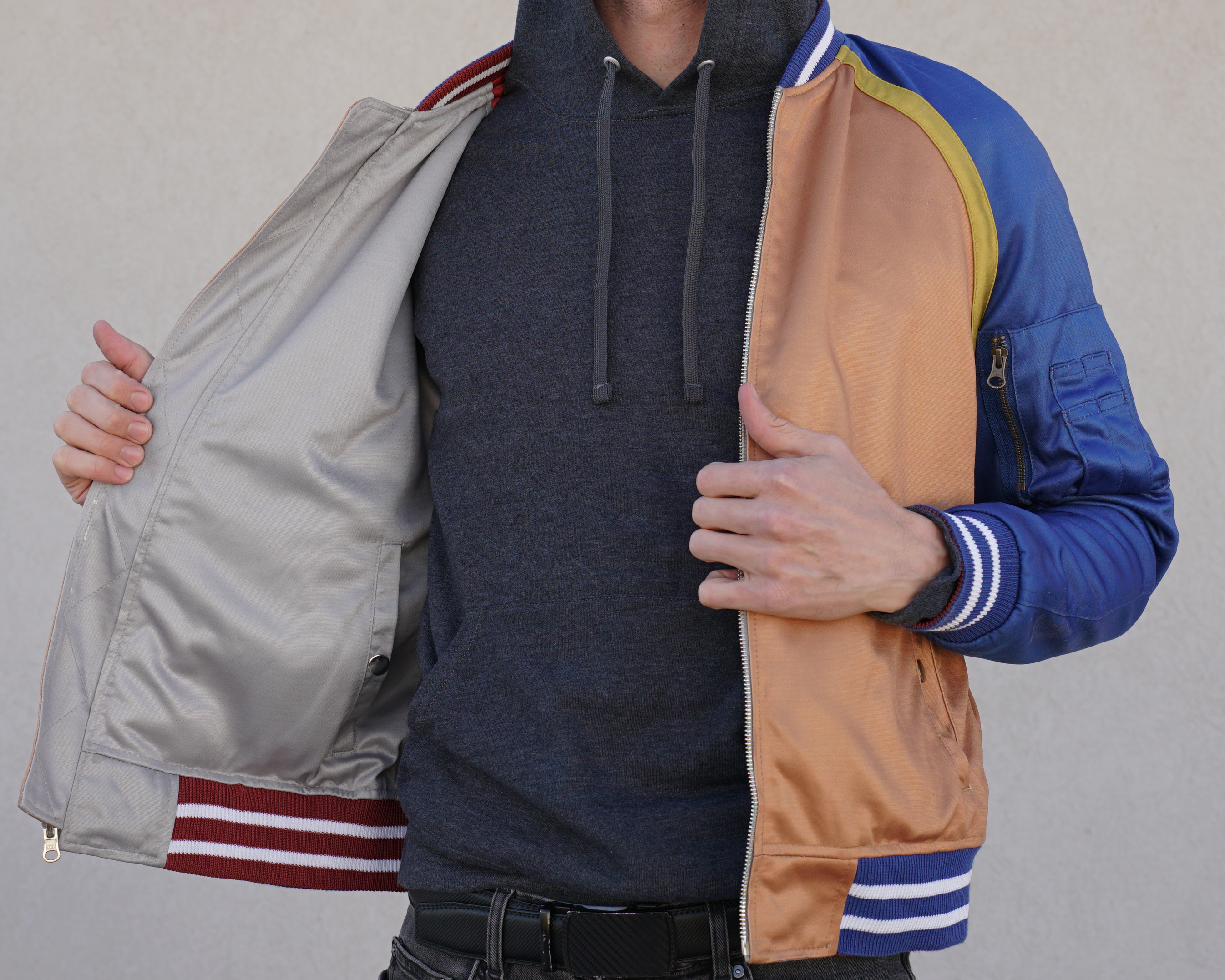 Available here in my etsy store
Please not there are a few small details that will be in the purchased version that are still not quite right in these pics. The stitching pattern on the flap will match this:
The inside seams on the sleeves will be a double stitch, to match the outside. And there will be a line of stitching around the sleeves just above the cuffs. In addition, the sleeves themselves will be slightly less tapered, and more baggy. Not a lot, just a tiny bit.
Original Post Below
Shang-Chi wears a reversible bomber jacket, seen here:
This is now available for pre-order on etsy:
Fighting Hero Reversible Jacket PRE ORDER | Etsy
In a few weeks (it's nov. 29 as I write this) it will go up in price when I get the final pictures.
Last edited: