Well-Known Member
RPF PREMIUM MEMBER
hey all, wanted to show off my progress on the deathwatch sculpts. Aside from doing bokatan I am doing all of the deathwatch armor, weapons, and accessories.
First up is the deathwatch grunt helmet.It started as a test pull from a clay sculpt that was pretty awful, the entire thing was warped and bumpy. After some pretty severe mods and cleanup here is where its at now.
i didnt like the way it was shaping from here so i cut out the existing cheek and added a new piece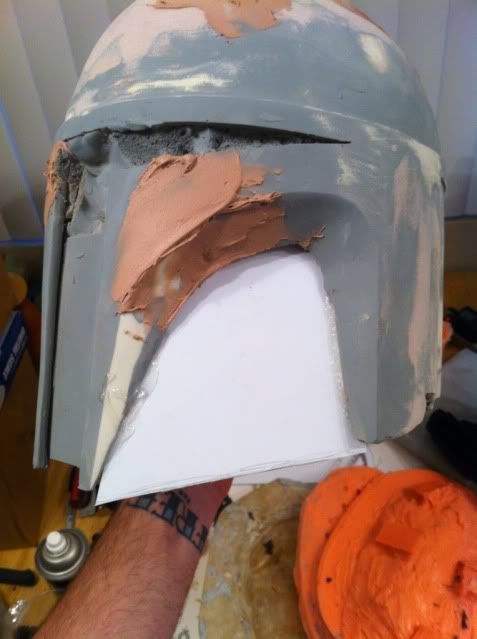 After some more work i got the shape pretty much done it just needs a little cleanup
going to extend the visor a hair more, i also reshaped the dome to be more accurate to the toon.
Any constructive criticism is welcome, it always helps to have some more eyes on this stuff.