Master Member
RPF PREMIUM MEMBER
I posted this in Clutch's old thread, but figured it probably needed its own thread, since it's news.
Okay folks, I guess I should make the announcement and my discovery public!
Many months back (late August, early September), I was searching for scopes on eBay, and came across something interesting. It was a strange looking little 4x scope, and when I had it in my hands, I knew I was on to something. I did more searching around, and learned that what I had was just a slightly different version than what is on the real SE-14R prop.
EDIT: I can't believe I didn't add any pics of the real prop! I'm rectifying that little oversight right now!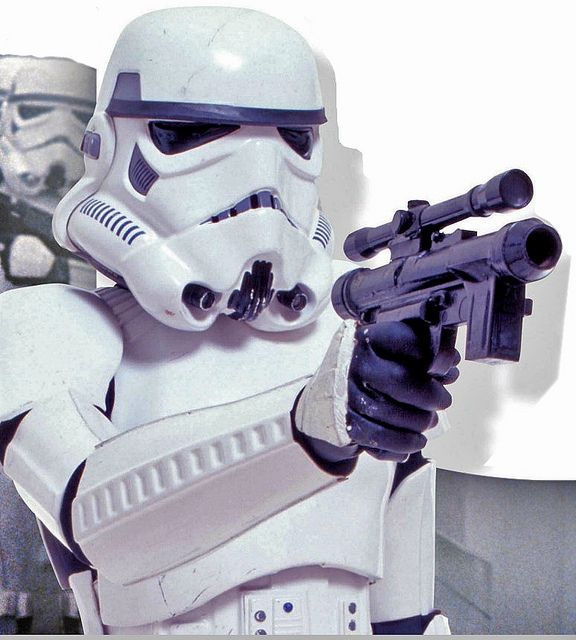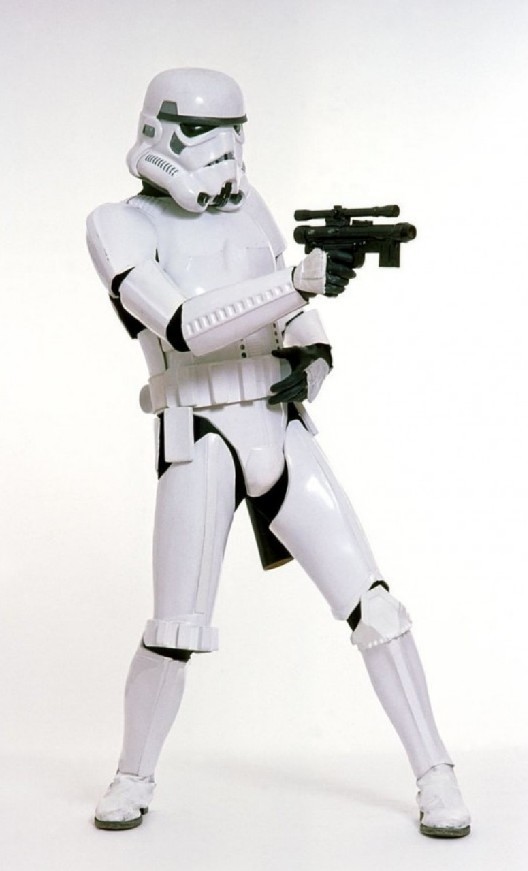 The real scope is already an EXTREMELY rare scope, and it's already coveted by collectors of a different community. It's the same model scope (slightly different eye-piece, though) that was on Lee Harvey Oswald's rifle used to assassinate JFK.
It's an Ordnance Optics 4x18 scope, made in Japan in the 50s-60s
Here's a little info I found awhile back about the history of the scopes.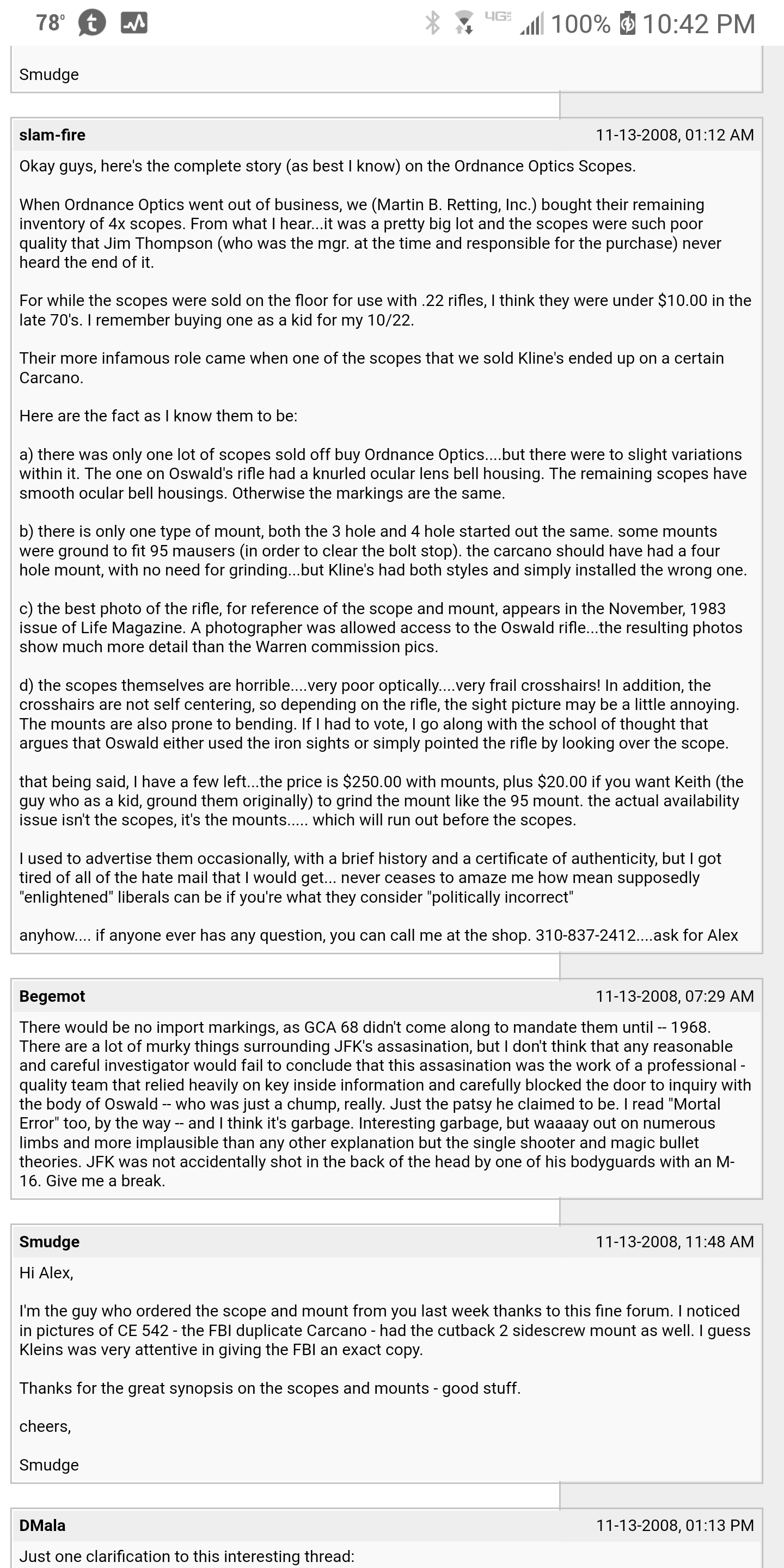 So, the gun shop (Retting's) that has all the rest of the NOS scopes lists them on eBay for $600. In the screenshot above, you can see they were asking $250 in 2008. And it's not even the right version for the JFK collectors! Anyway, I don't think they've sold many at that new $600 price.
But the last thing we need is for someone to tell Retting's that they have the CORRECT eye-piece version for a Star Wars gun! So please, folks, don't let happen to this what has happened to SO many things in the past. There ARE replicas on the way!
Here's the LHO eye-piece version
And our version
I was doing my best to get replicas made by Field Marshall (started talking with him about it not long after I made the discovery), and I modeled the scope I first found, which is a Swift, and I've updated the models now that I've had a real OO come through. (It has since been sent off to its new owner) There are slight differences in the saddle, locking ring, and both the eye-piece and objective bells, and in the way the lenses are mounted. My newest version of the models are accurate to the OO.
Below are some various progress pics I took over the last five or six months. Some show old versions of some of the parts, but you get the idea. The newest versions I believe will be at the bottom of these pics.
Oh yeah, I also modeled two versions of the scope mounting block! I made them so that little zip-ties can be used to secure the scope to the mount.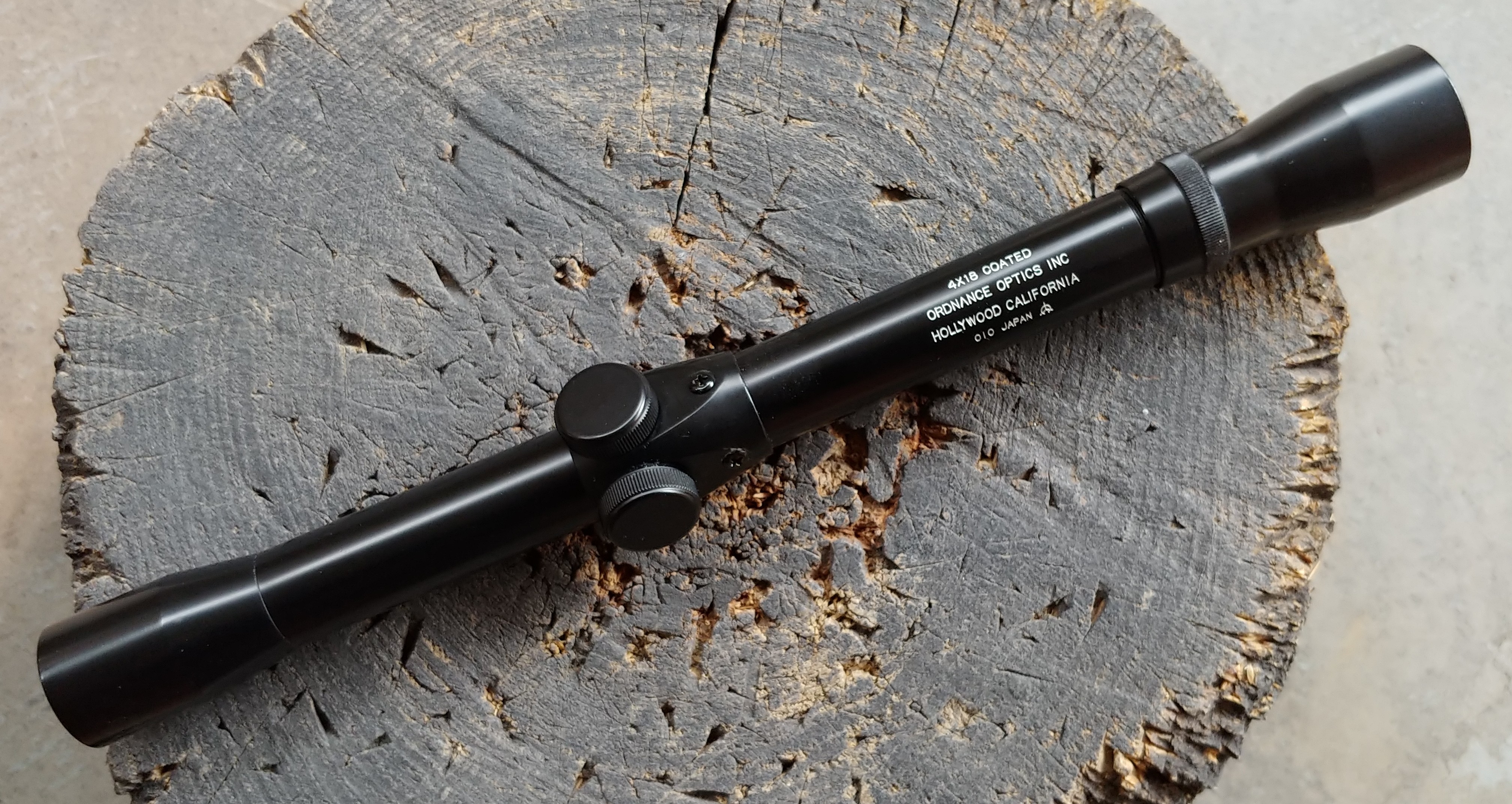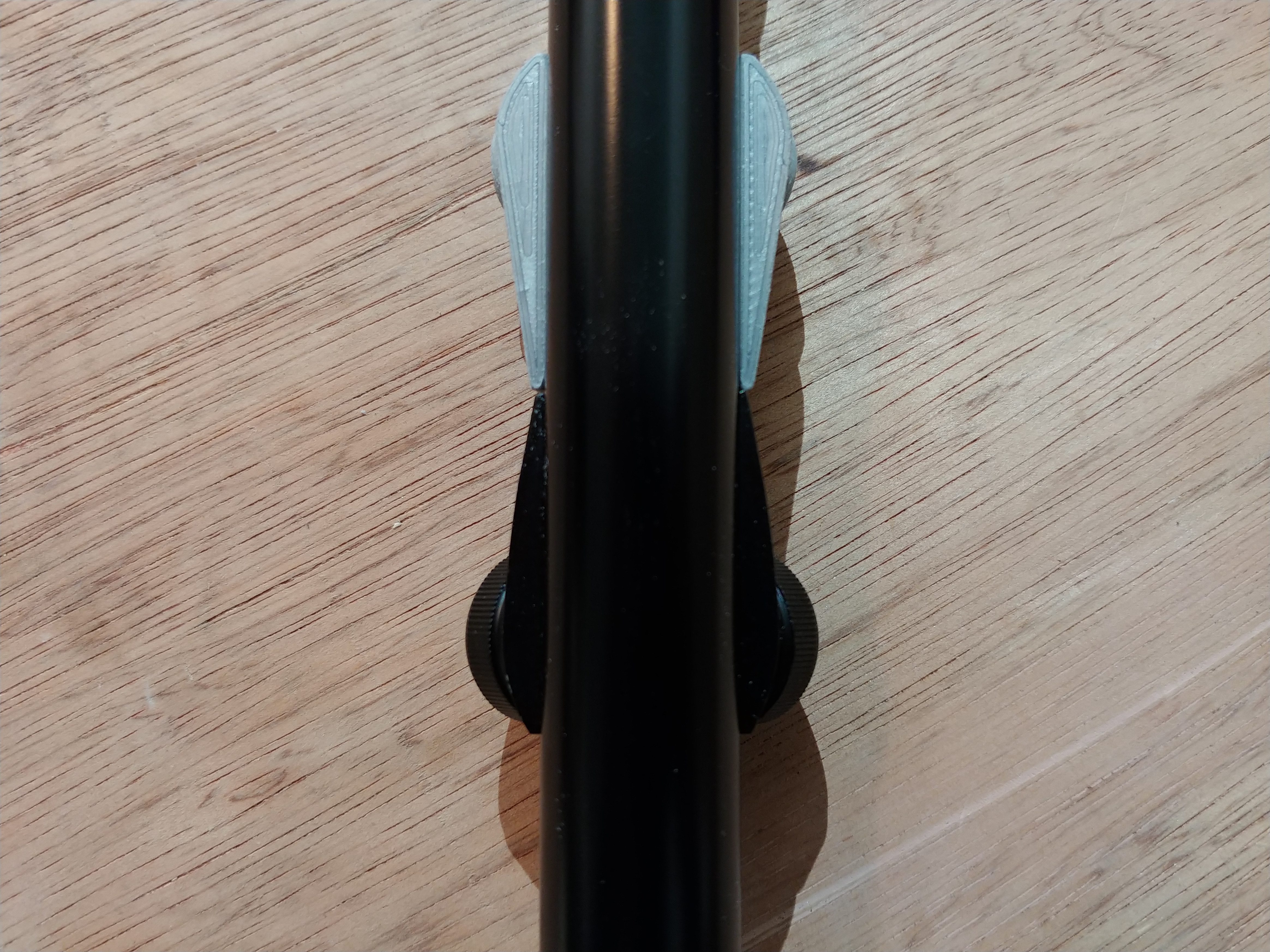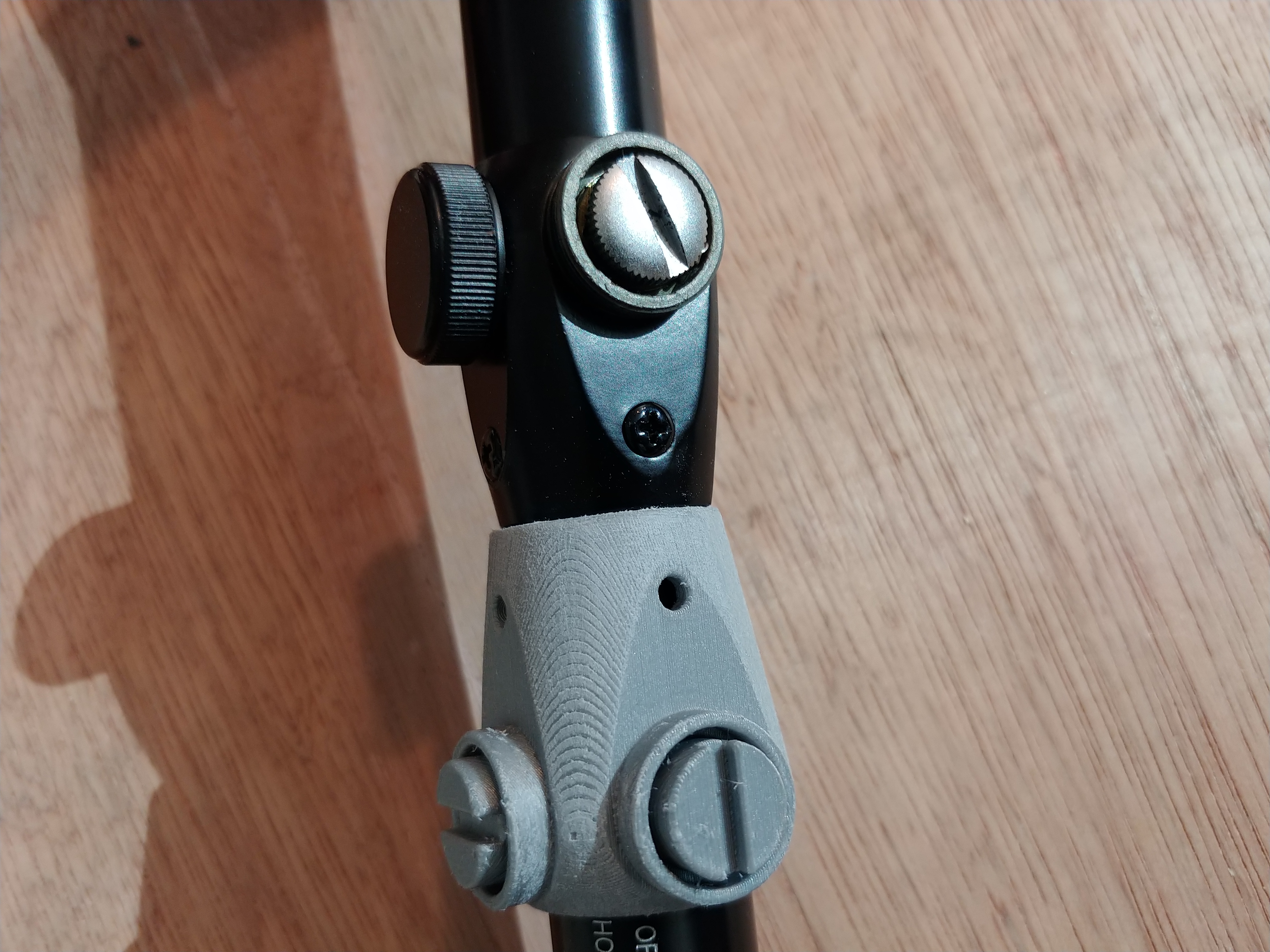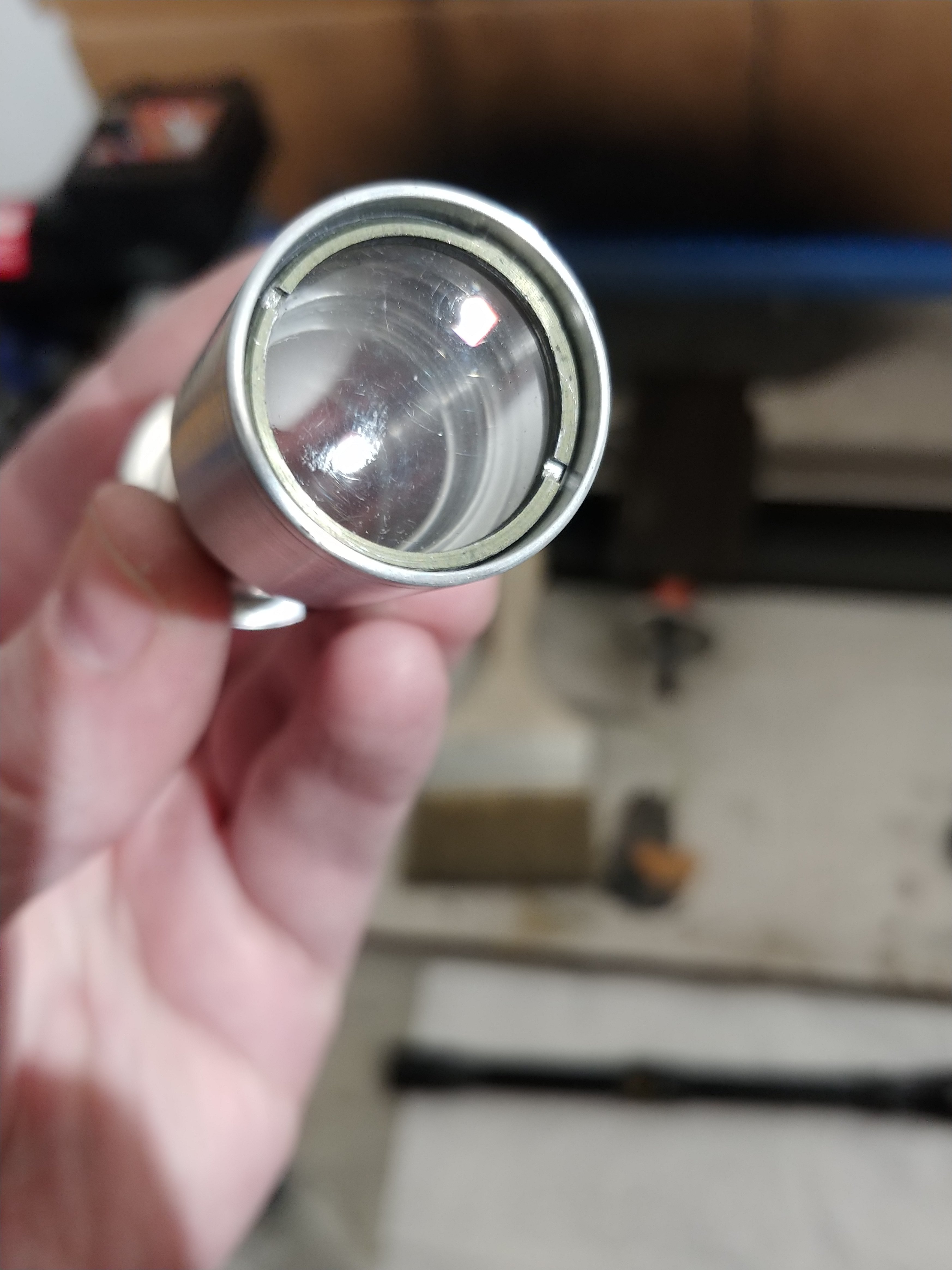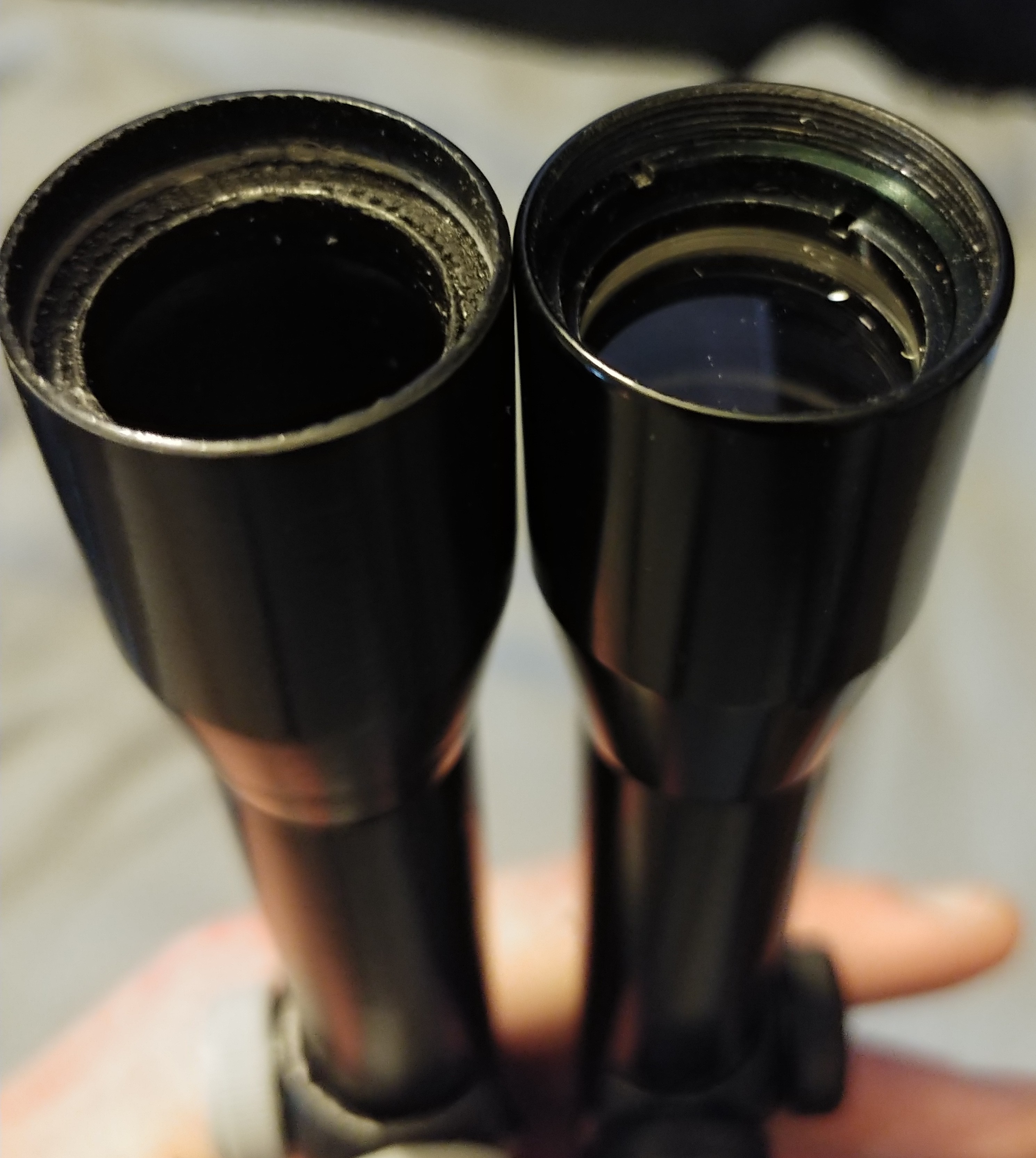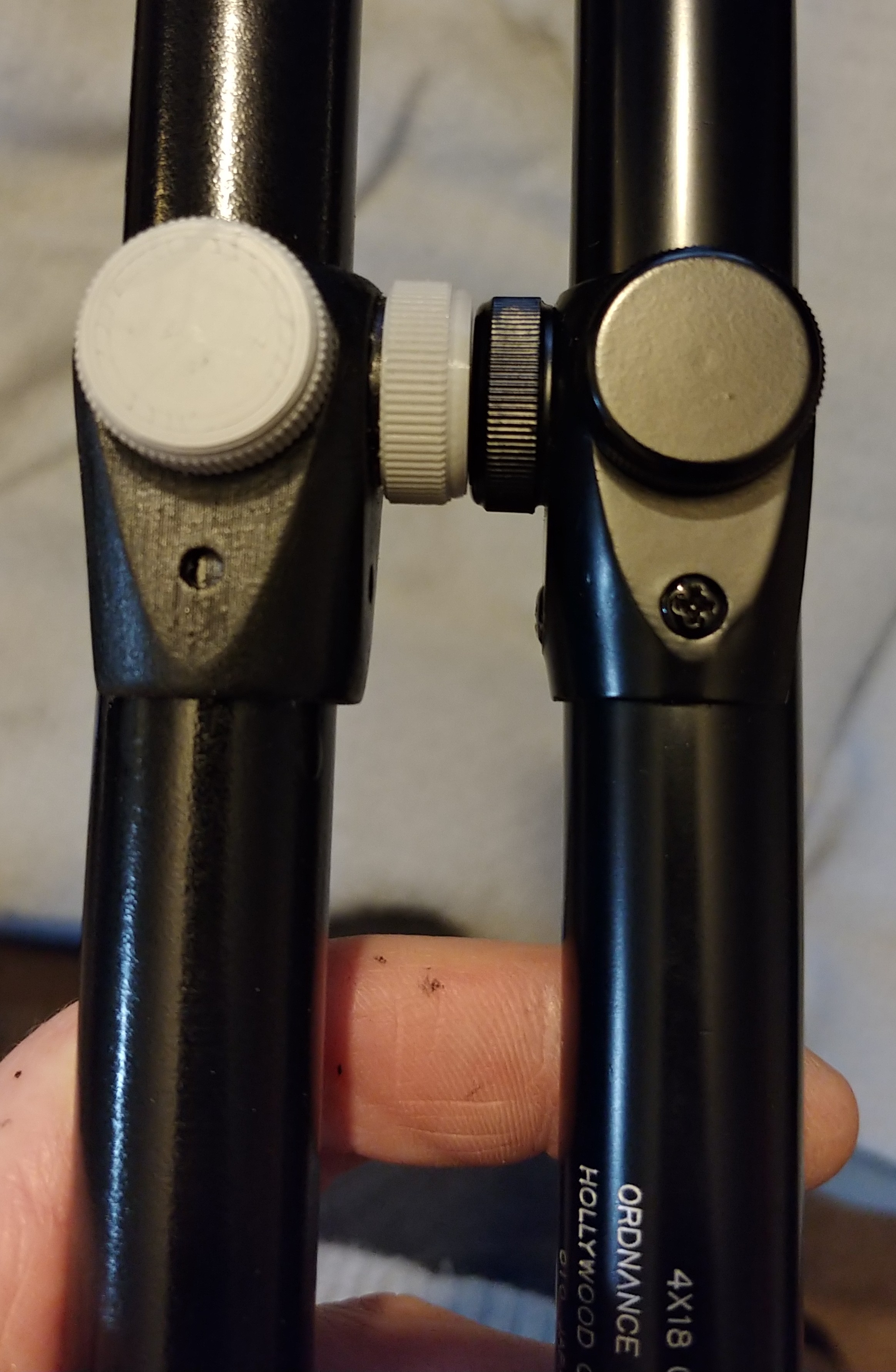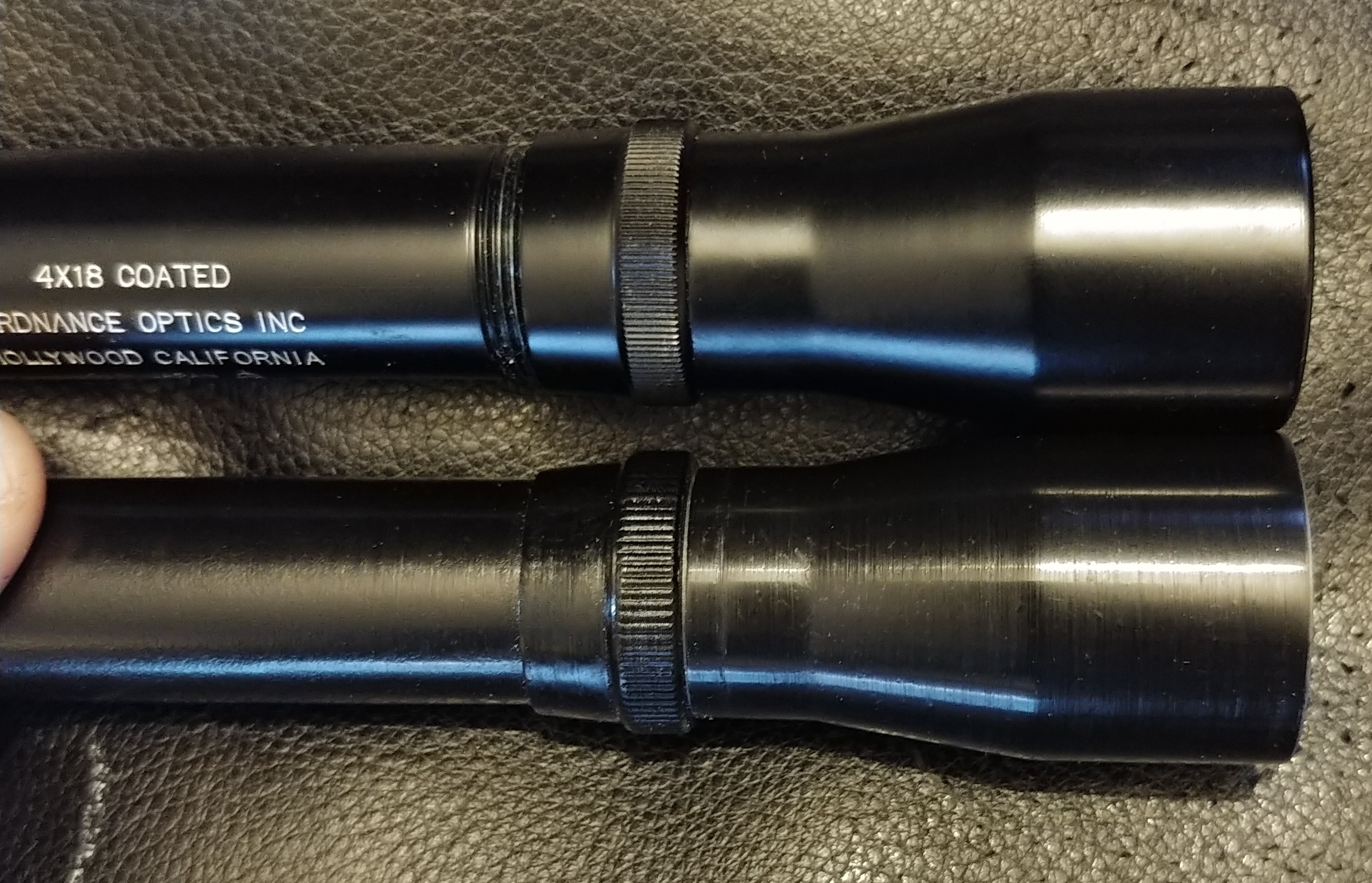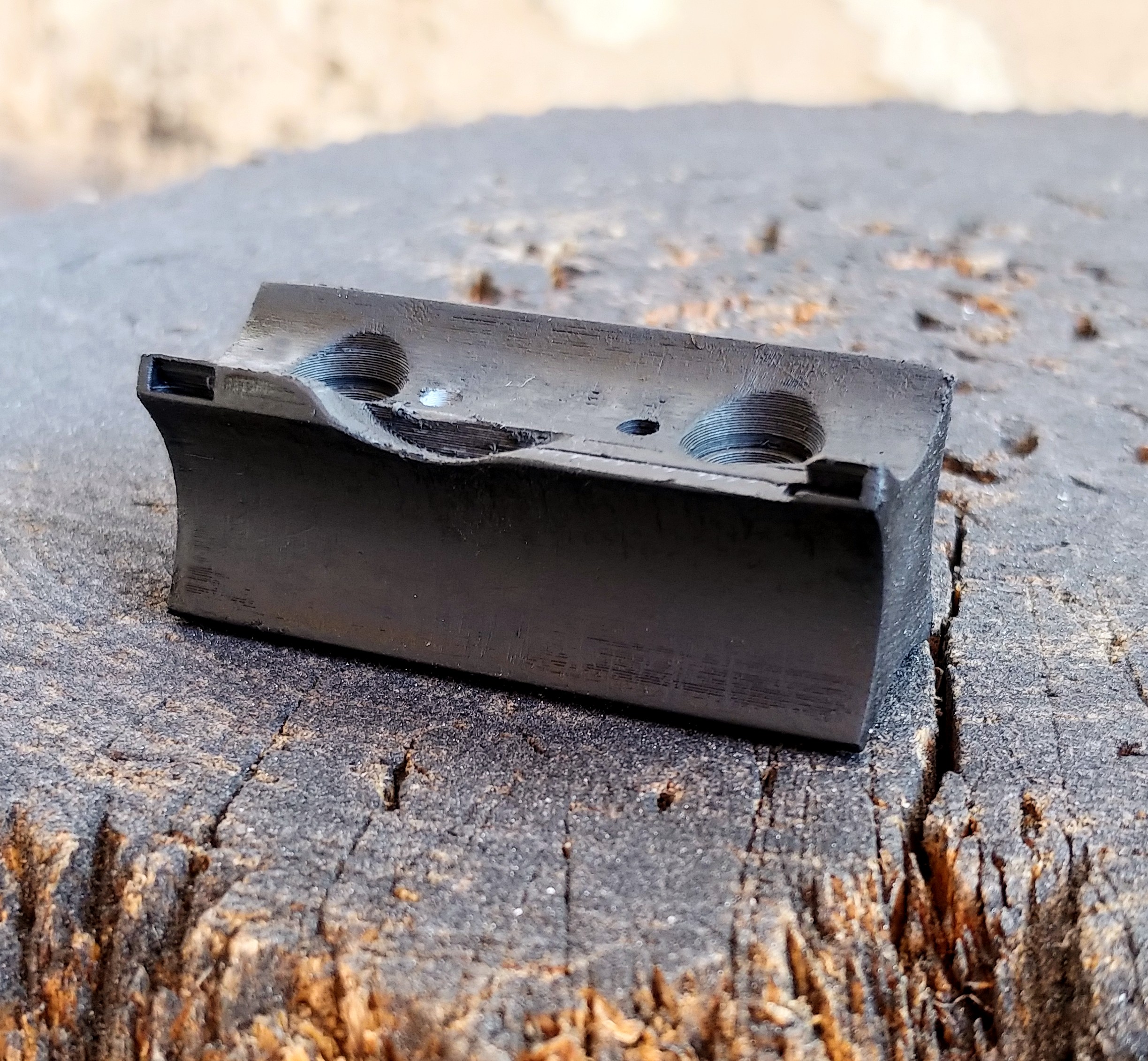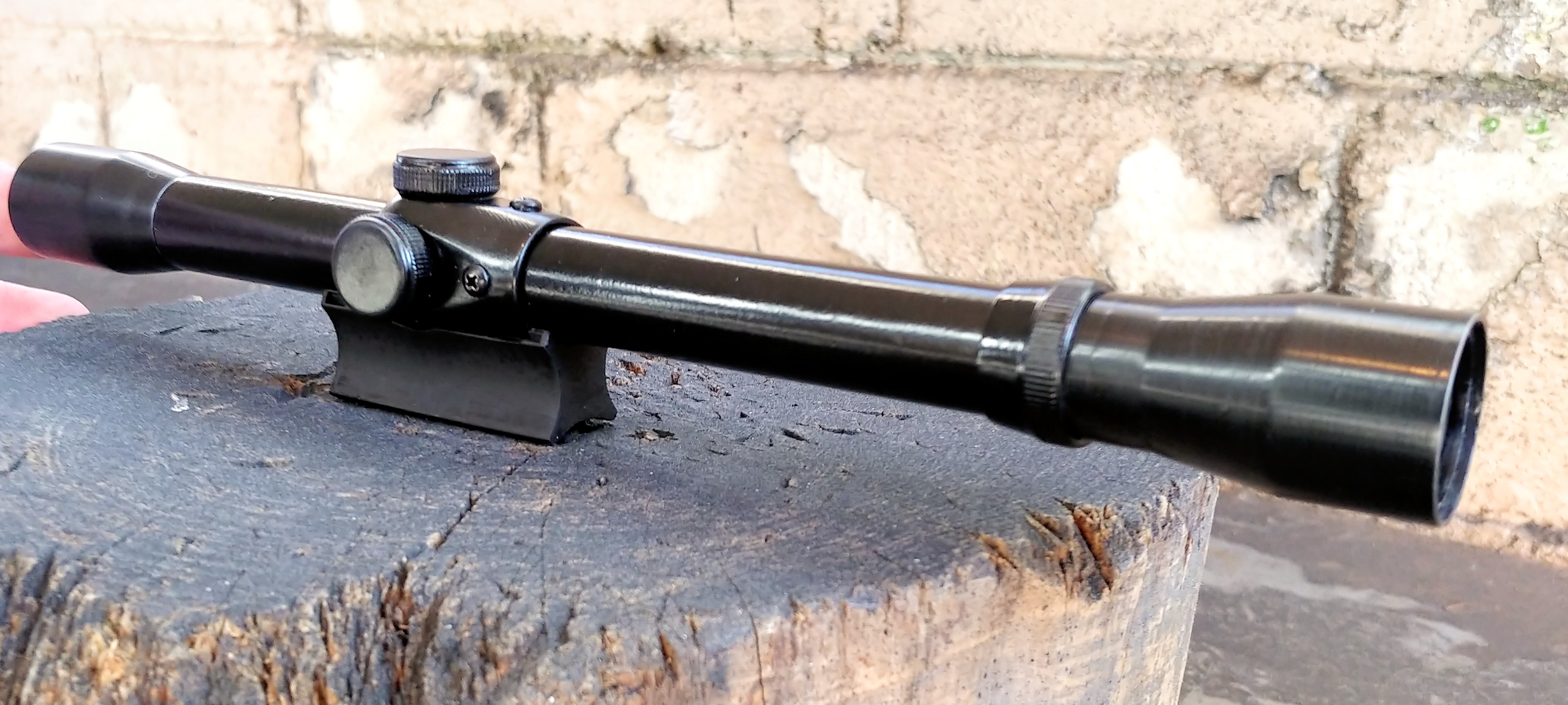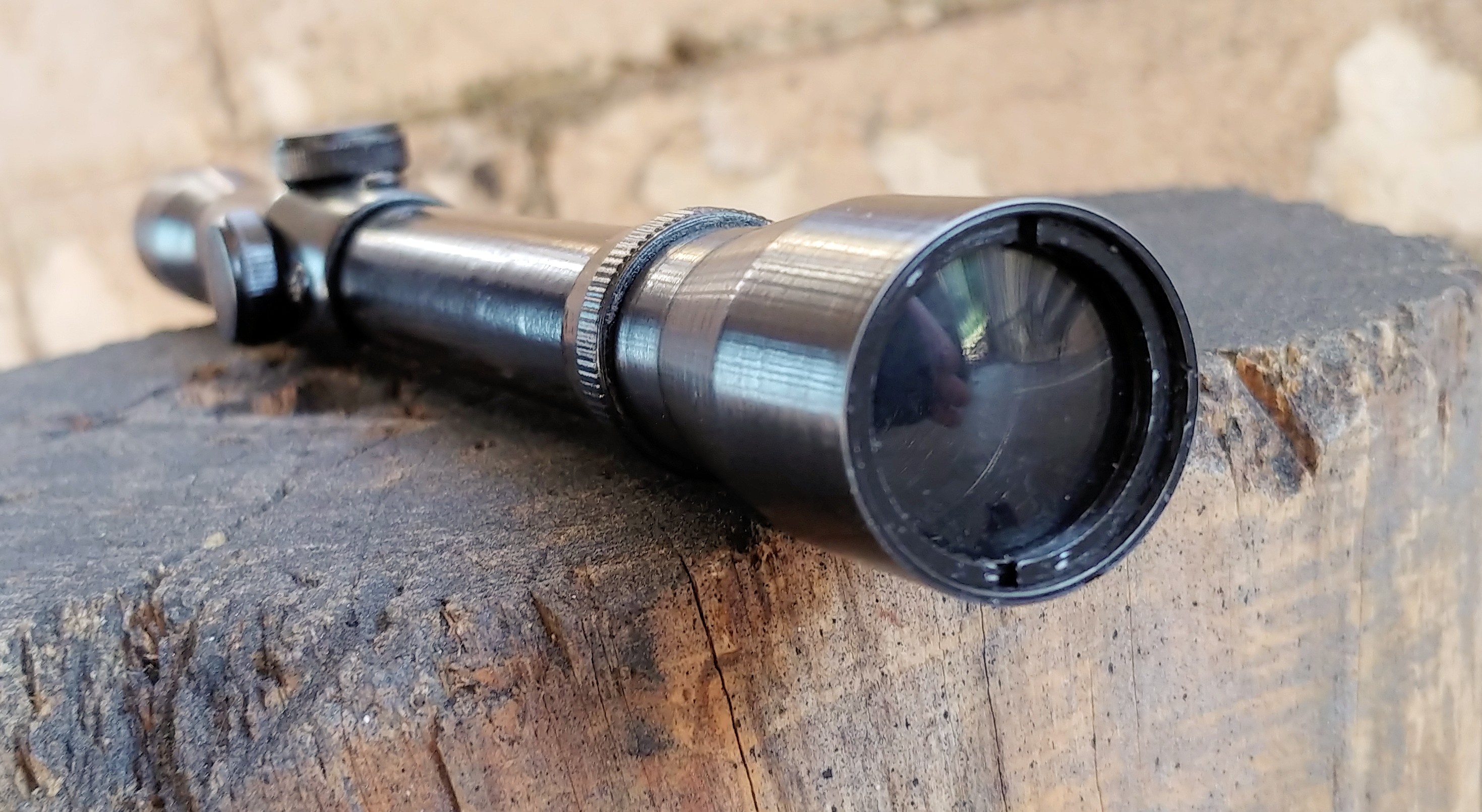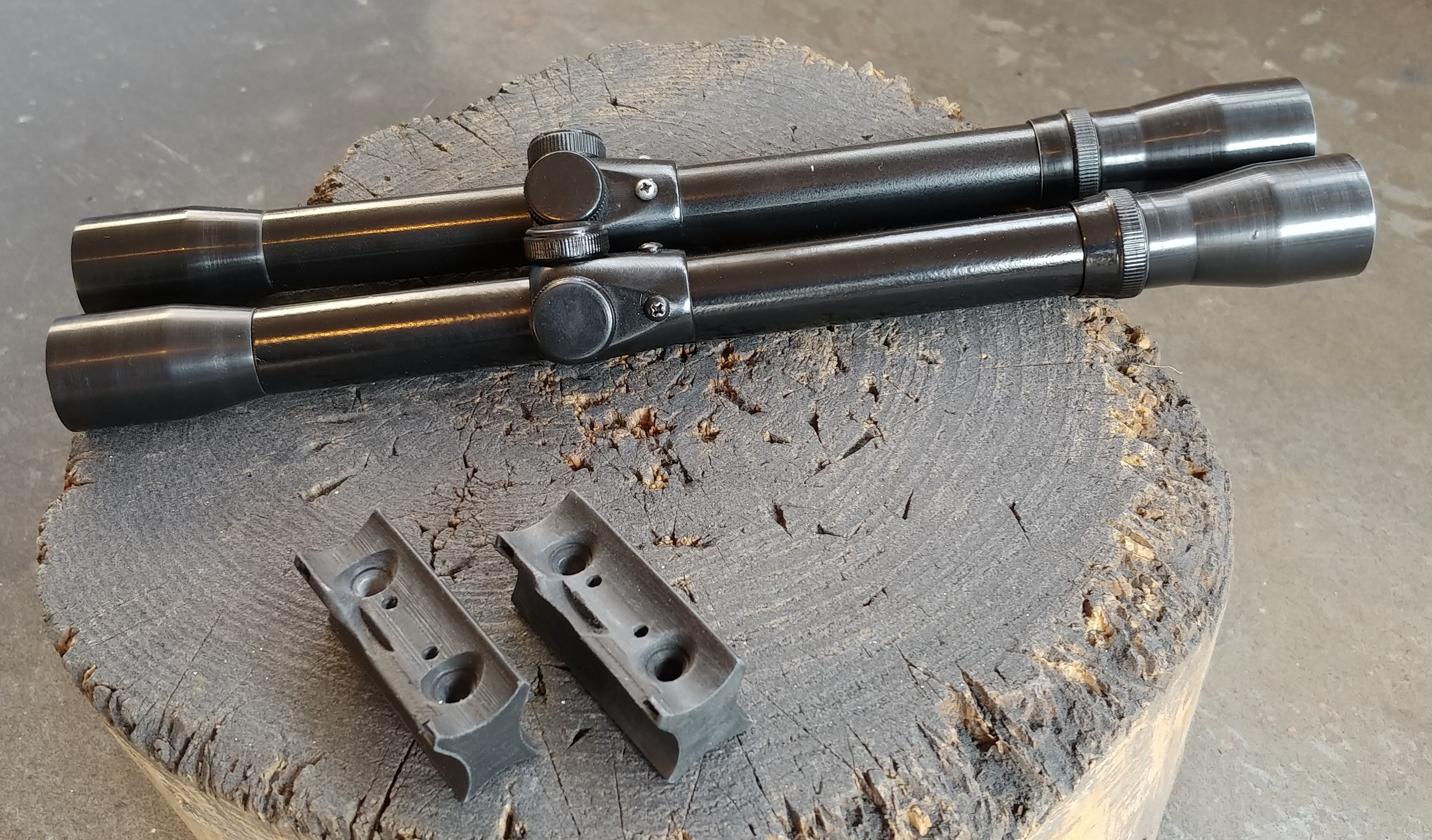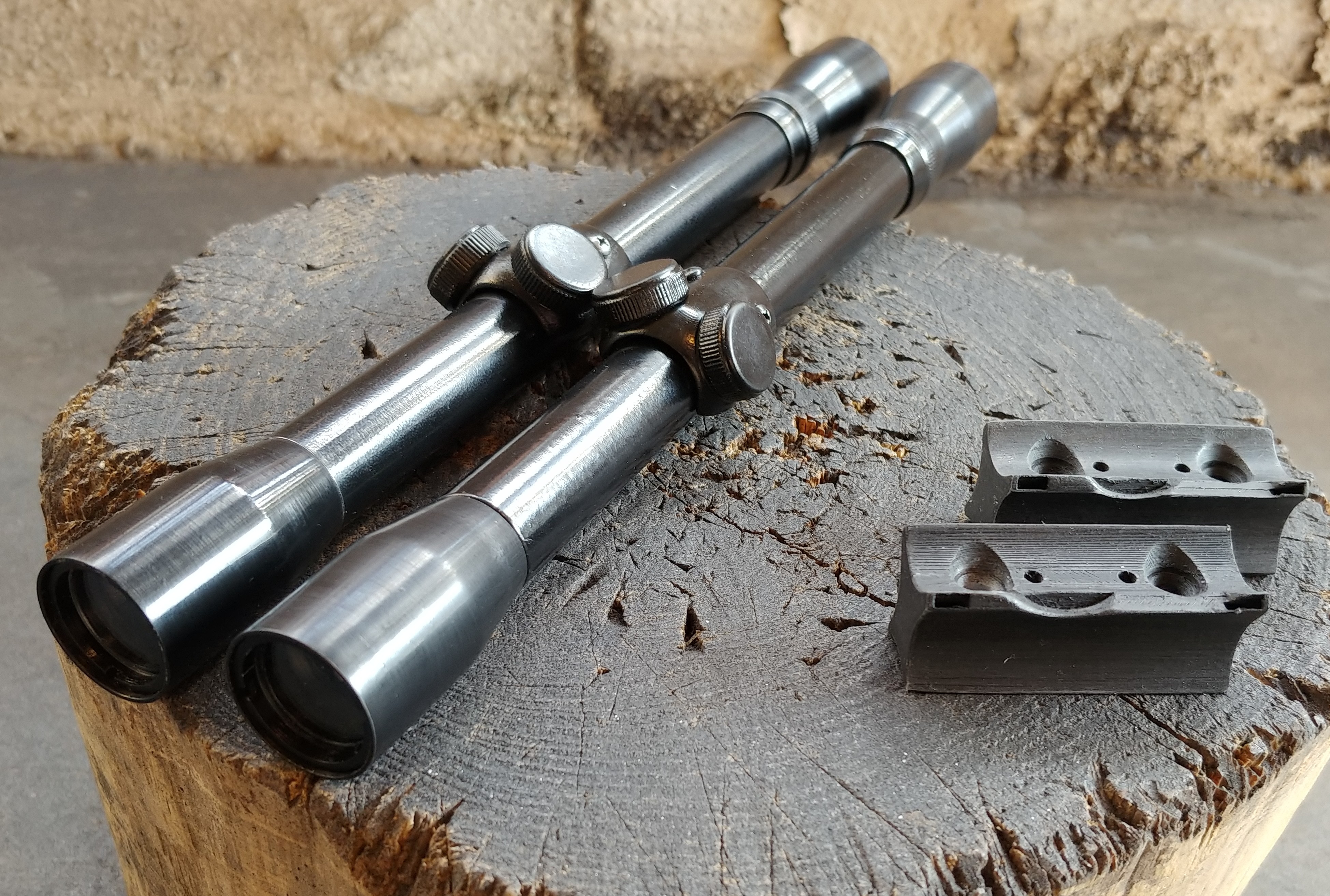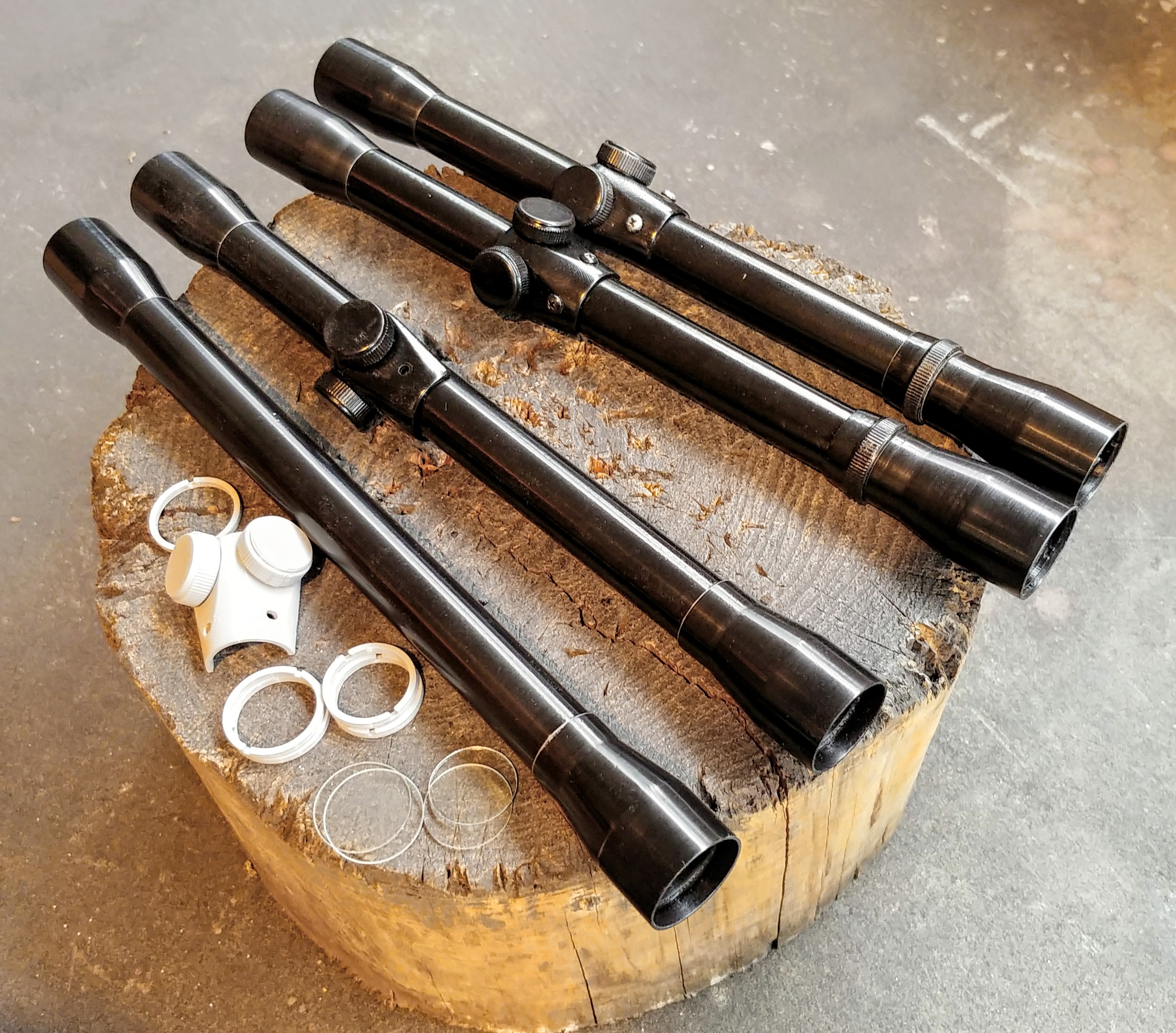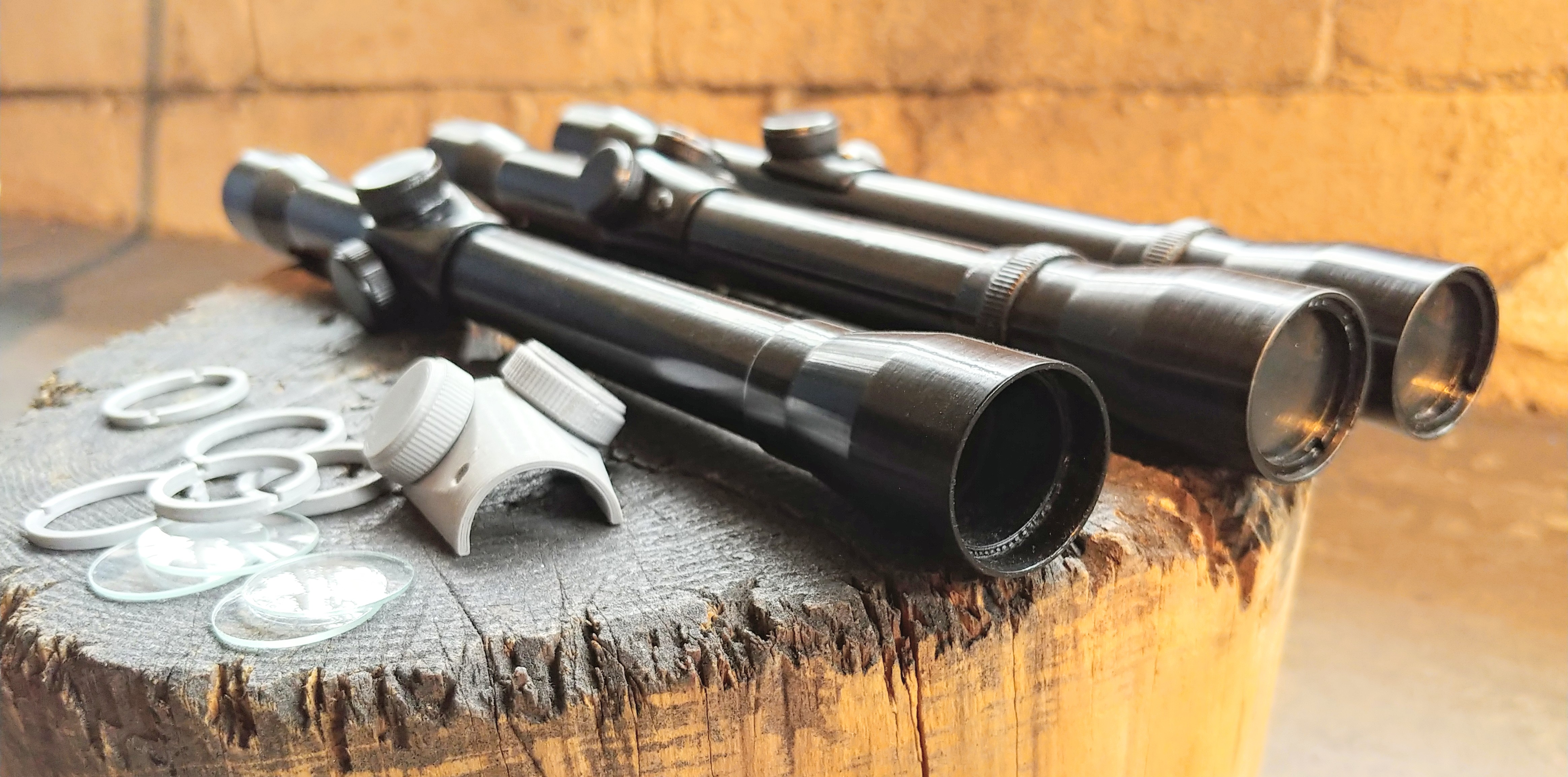 The replicas that I was about to start offering are made with aluminum tubing, with copper tubing inside to increase heft and sturdiness, printed bells that are cleaned up on the lathe, printed saddle that I have to sand the heck out of, printed retaining rings and watch crystals for the lenses.
Needless to say, it's been quite and undertaking and an adventure to take this on! I'm still kinda working on making the finish as nice as possible.
Anyway, this is NOT a for sale thread, I just wanted to share my experiences over the last 5-6 months with y'all, and FINALLY tell everyone what the scope really is!! I really didn't want to keep it a secret for so long, but I feared what might happen to prices on the real things (which are ALREADY stupidly expensive, for what they are), and I was hoping to have a suitable replica ready, in hopes that it might help keep those ridiculous prices down, as well.
So yeah, I made a prop discovery, YAY!!
Last edited: