Master Member
RPF PREMIUM MEMBER
I may be revisiting my Iron Man flight stabilizer arm piece, and was hoping to get some hi-res blu-ray screen caps from the scenes that showcase it in the movie so that I can make a more screen-accurate piece.
Either of these scenes would work...
1. Flight test
2. Repulsor test: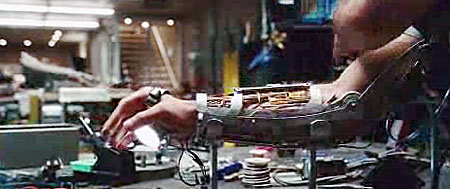 Also, if anyone has the Hot Toys "Tony Stark Mech Test" figure, I would love some hi-res shots of various angles of the arm piece as well!
Thanks in advance!