I wasn't doing much on my other builds past year, but as the winter turn warmer and milder I just could not wait any longer. It was no weather for doing stuff in basement, so I just grabbed few plastic sheets and a knife and build that: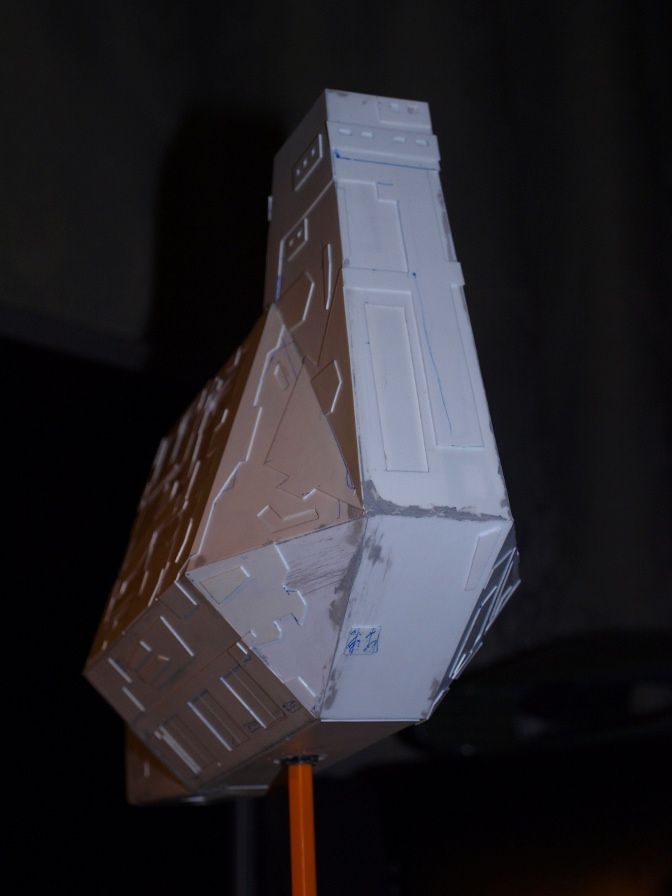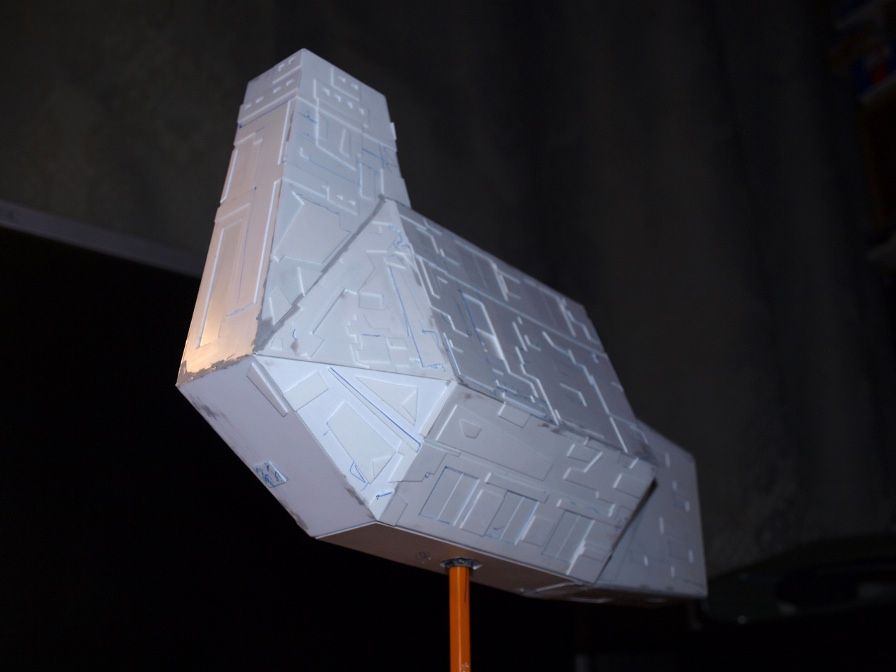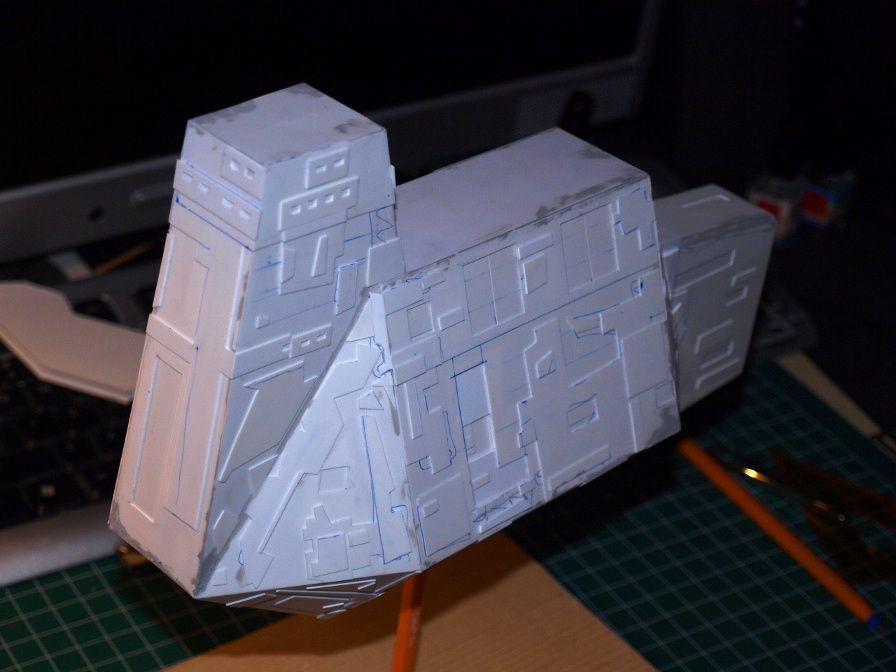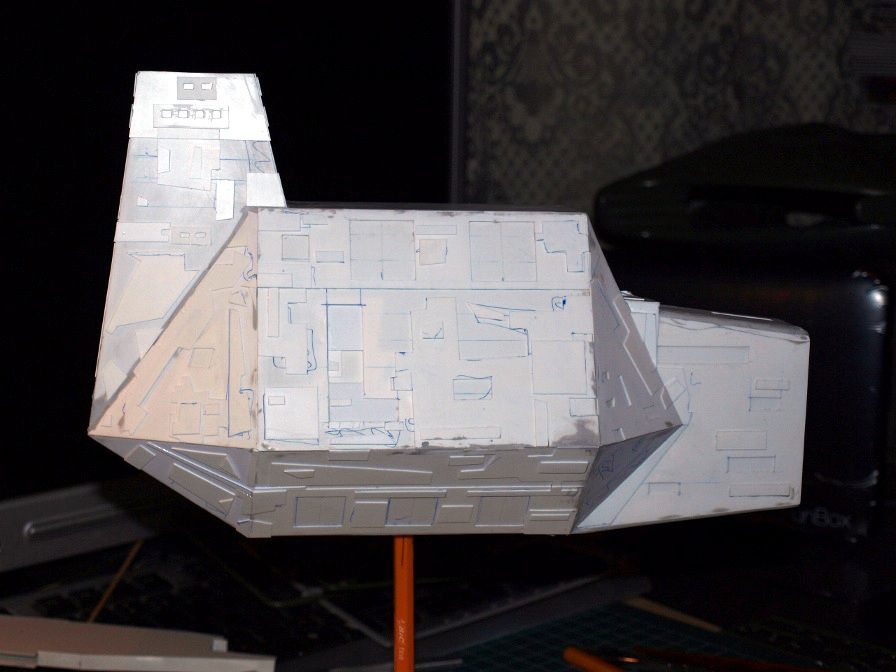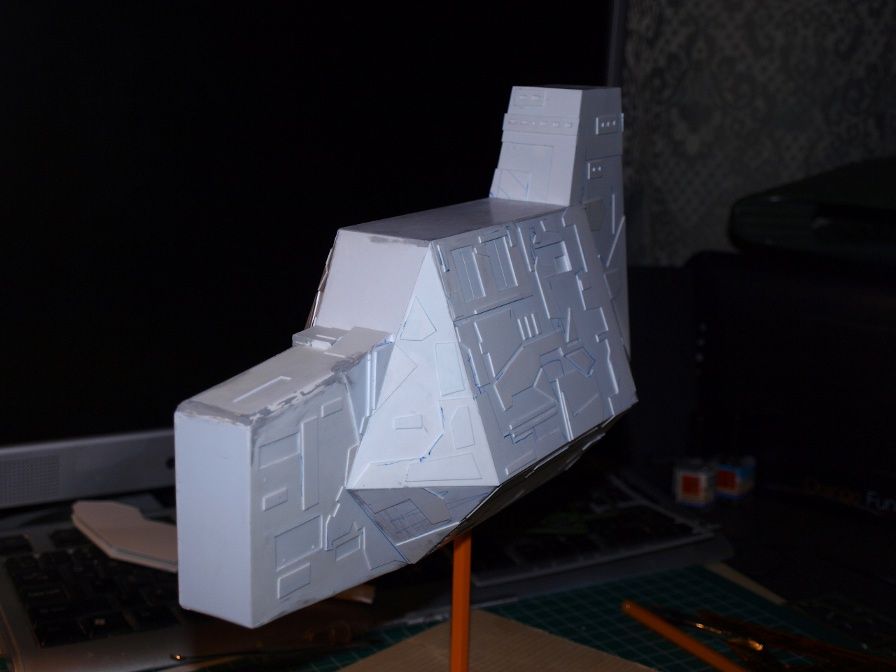 It's a space freighter.
My hands just itched for building something. Unfortunately photos I took of the proces were lost when my cell phone started to fell apart on me on day. Basically I saw an armored car, while browsing for things on the Net, the shape of the twnties and thirties. I've cut the flor from 1,5 mm styrene, glued two walls and got a deep coffin, on witch I've glued side walls, stern with engine block, bow and tower. The flor was strenghtened with two wooden sticks. The engine, was to be in two pieces, but it was too heavy, so I made the thing simpler and lighter. It's heavy still, but not as much. On each side wall theres few cargo doors, and on the back of the tower there will be shuttle, or at least a hatch.
From the beginning the stand was to be from a Bic pen. It simple, and I have a ton of them used up from work. The plug was glued to the wooden stick under the flor with epoxy wonder from Urugway, Poxylina, and strenghten by many styrene bids.
The base it self is a wood piece, cut ages ago. It's crooked a bit , but it'll work for now.
That's that. I'll glue few patches on her, when the putty dries. Do some windows, put engine exhausts on the engine block and paint her.
Hope you like my new project, witch I want to complete before my leave in may.