Master Member
RPF PREMIUM MEMBER
Years and years ago when the movie was new, I did several runs of shirts from Scott Pilgrim. Would anybody be interested in a new run? I can offer again:
The SP heart shirt (Smashing Pumpkins)
CBC
GGG
Fantastic 4 1/2
Clash at Demonhead tour shirt (has tour dates on the back)
And Laamberry has also given me her screen for SARS, so I can do that one as well.
The other shirts could be considered as well, but I have no interest in them personally so I'd need to get a good number of sign-ups to make it worth while. All the ones I listed I'd do if we got to 5 shirts. So who's interested?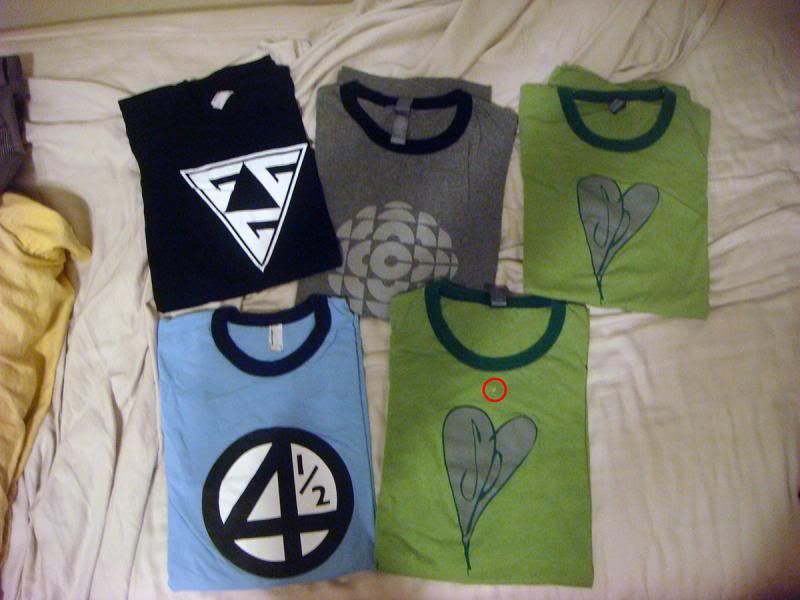 (Ignore the circle, that was a spot of damage when I sold off the last few shirts years ago)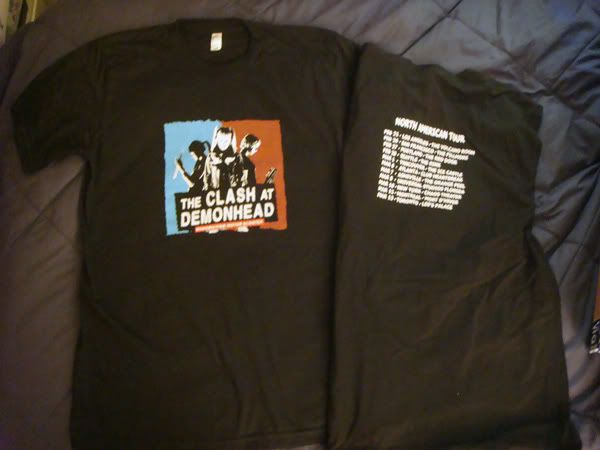 Oh, and lastly, these will be made from new screens, and the SP heart shirt will have more accurate distressing to the silver layer of ink, with the green showing through.
Last edited: