I know im a few years late to start on an arkham knight scarecrow, but here is what i have been working on.
3D printed a skull and added burlap and paint. Eyes blacked out with stretched panty hose. then added some 3d printed gas mask filters.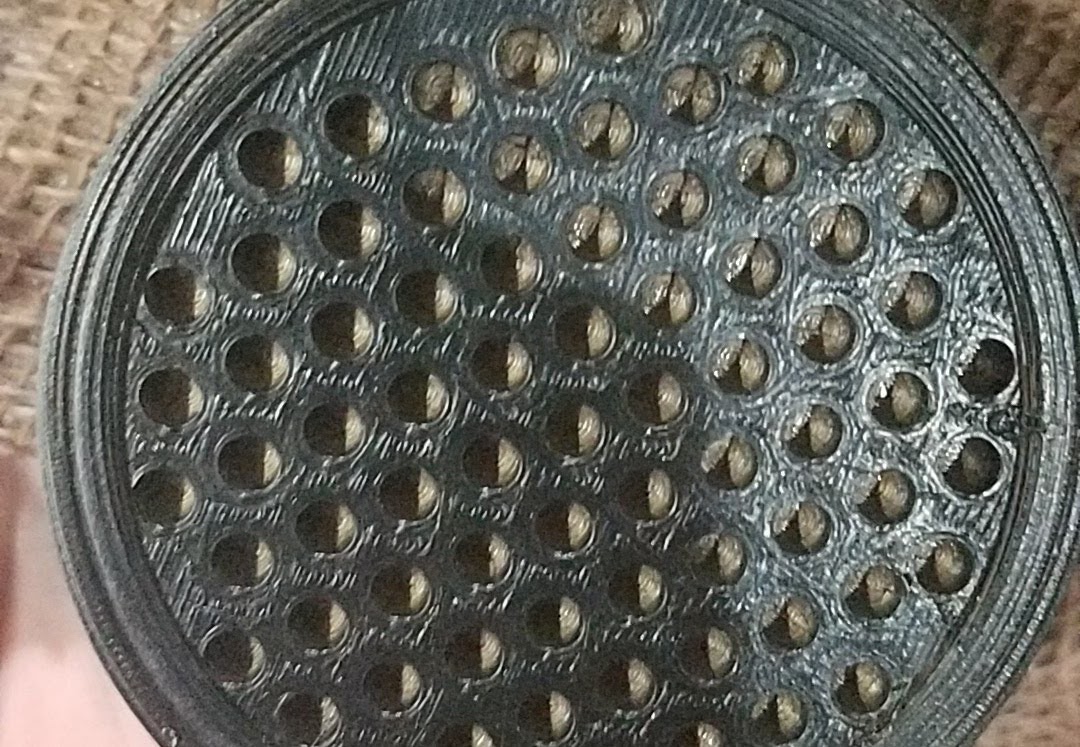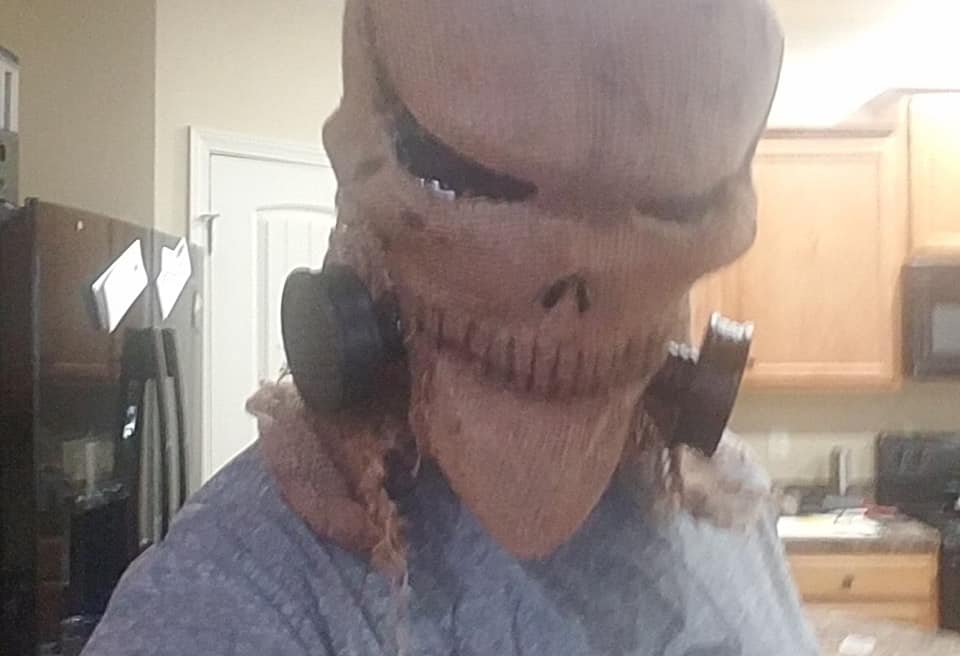 3D printed some injectors and glued in some plastic vials and air hose filled with orange dish soap. attatched it to a mechanics glove that was covered in burlap and aged. made the gauntlet out of EVA faom, painted, drybrushed, added more vails to the gauntlet, and used iron flakes/ powder and rusted with a mixture of viniger, peroxide, salt and lemon juice. more burlap added inside the gauntlet
Sewed a Jacket from canvas fabric, aged with some fraying, and acrylic paints, added a Beer bag so i can carry multiple drinks in costume. After the jacket was sewn properly, i went back over every seam with browm yarn and hand stitched it to make it look like it was sewn by hand. Burlap Neck seal backed in brown cotton fabric (so it wont be itchy on the neck). Made vest from EVA foam, and wraped in brown cotton fabric, added PVC canisters with cuts to show more vial mounted inside fulled with dish soap. PVC caps 3D printed, T-splitter for hoses plugs 3D printed , bandoleer on shoulder with vials made from thick elastic and more vials. learned quickly to never wear just the vest without the rest of the costume. Does not look right, might give the wrong impression (pic of that added so you can see how wrong it looks).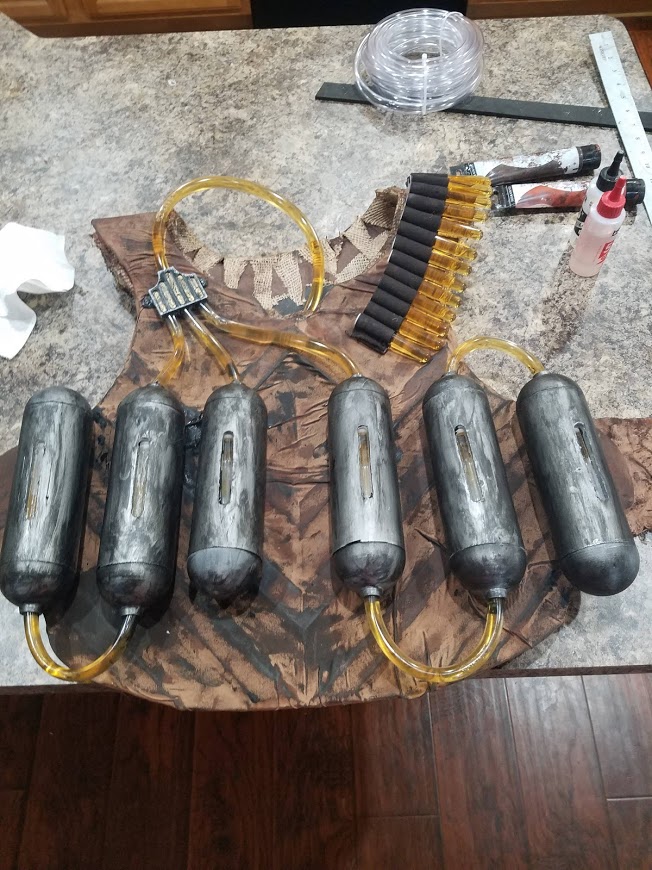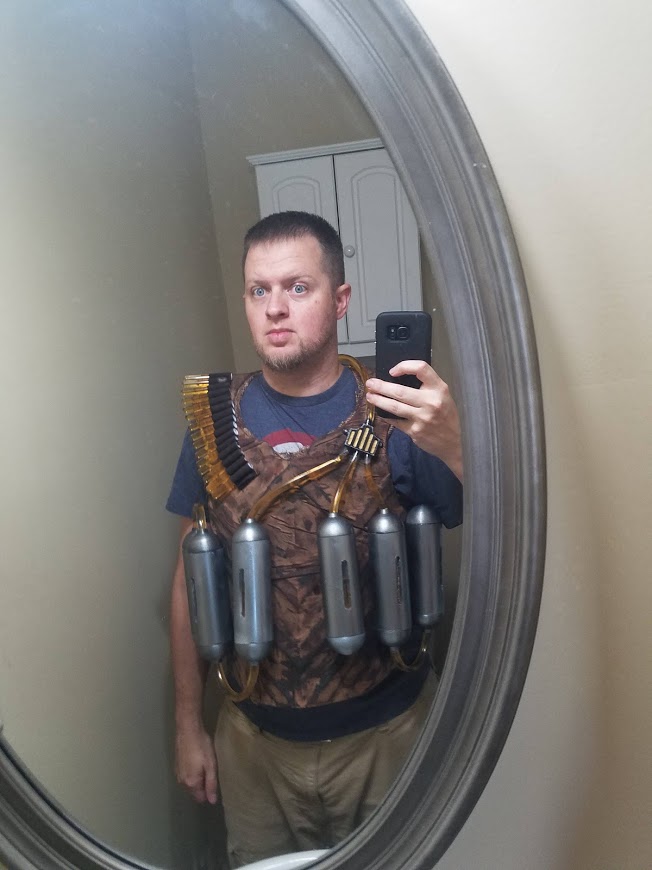 Made the leg brace out of aluminium stick srom LOWES, riveted a few pieces together, with a leather belt, made the knee pad from EVA, and rusted it with the same technique from the gauntlet. Light rust on the sides, and heavy on the knee pad.
Most Cons use a standard Press Pass for their badges to get in, so 3D printed a badge holder and made a braided and knotted rope from the yarn used to sew the seams on the jacket. I make these for all of my costumes. Even made a few to sell once. I think it is cool for everything, even your tickets to be in costume.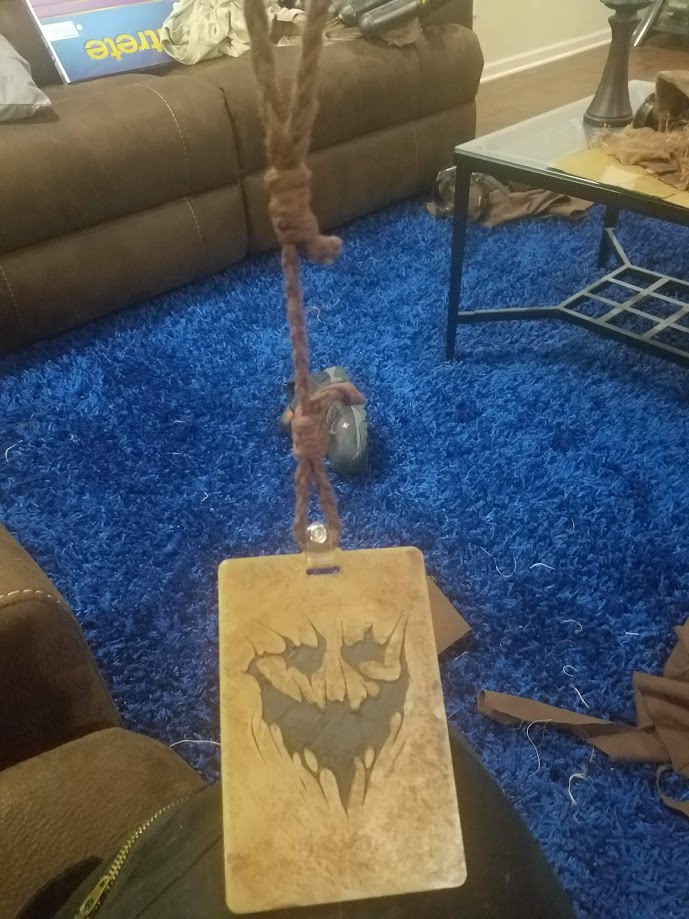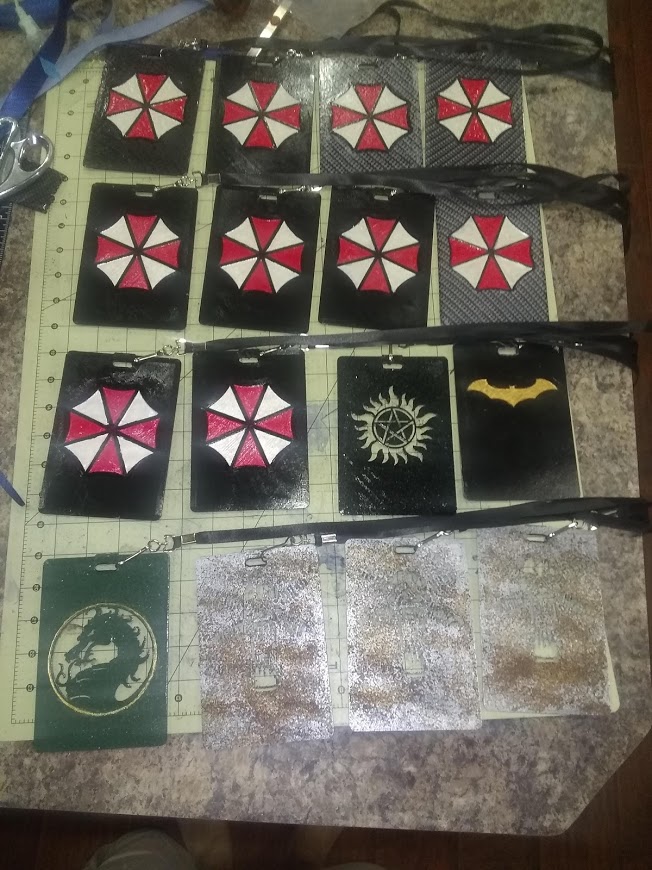 Its almost done. should be ready to go 100% in about 3 weeks. added a tan undershirt with a lot of burlap sewn to it, then thrown into the dryer so it went into almost like dreadlocks hanging out of the jacket, and the noose. just a few more touches to add, like the hoses at the waist and legs. It is very hot to wear. not great in the summer.