Alright, I decided to try my hand at making a bio mask, but I dont have much clay at all.
So? I decided to try making a small keychain of Scar's bio mask, seeing as he is one of my favorite preds, and his bio is pretty simple.

Compared to some work Ive seen on the lair, my bio mask is very crappy XD but bear with me, its my first try at a bio and Im pretty happy with it.
I also dont have any special tools to use other than my fingers and nails.
(Please dont mind if the pics have bad quality, I used my grandmas phone to take them)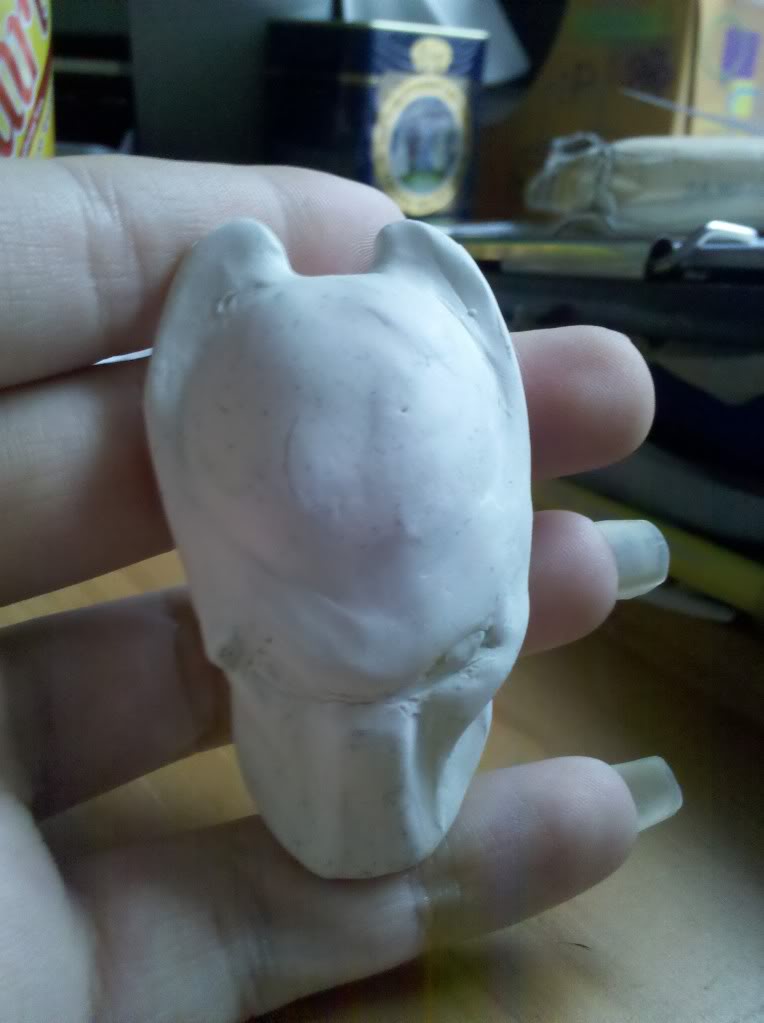 I am currently stuck, I cant figure out what to do haha! I would like to make a mold of this keychain, but Im not sure what to do.
I would like to put a loop through the back of the bio mask, where it will hang by on the keychain. But I have no clue weather or not to put it in before or after making a mold. Any tips or ideas? I still havnt baked the clay yet, I would like to fix up some details first
(I dont quite like the area around the eyes)
Last edited by a moderator: