View attachment 12935
View attachment 12934
hey guys
just finished these two bios and thought you guys might want to look at them. i got them last week and they had been undercoated black and had had some silver drybrushed onto them. frankly they were nor up to scratch. so after reading predatrhunters excellent tut on bio painting i decided to give my two a good going over( oo eerr nudge nudge wink wink!)
i dug out my old citadel and tamiya paints and selected boltgun metal mithral silver tamiya black and tin bitz. then got to work with the sponge patiently building up the layers
once it was all done i pianted in the shaded areas with a fine brush and hey ho they were done.
the blood form the custom bio is done with citadel scorpion green (which is a very close match to predator blood.) the bio itself is not really suitable for wearing so i wanted something a little different on it and decided to go for a trophy look. (i hunted him down myself i said to the mother in law) i first sponged around the eye socket with a small amount of scorpion green and then added the run lines using watered down paint. i waited for it to dry then loaded the brush and flicked paint around the socket. finally i loaded the brush again and layered it on thick at the base of the lense to make it look congealed.
i hope the photos are good enough to pick out the details if not i apologise.
any whoos hope you like them and please forgive me if you dont they are my first attempt at bios!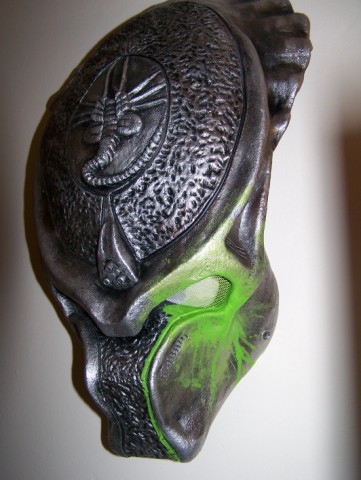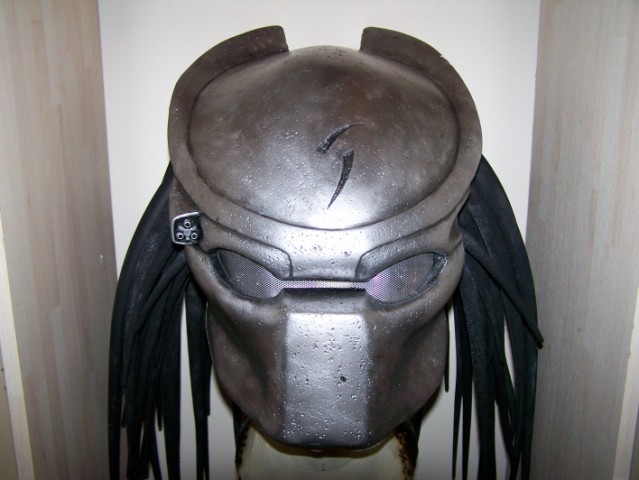 Last edited by a moderator: