After watching The Hobbit I decided on my next project. I would love to finish the whole set of armor but I'm lazy and lose interest pretty quick so we'll see how far I get.
Peped the helmet ( a pain by the way )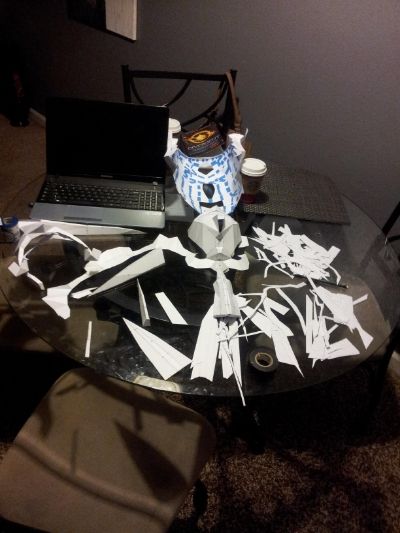 started making some templates for the gauntlets and a generic hand mold for vacuum forming. I added an Ivy pattern to a piece of plastic and a piece of the finger armor I plan on adding the same pattern to the rest of the armor as I make it.