Member
RPF PREMIUM MEMBER
So I now have 3 George Sickle Tennessee Whisky bottles. Two are large and lighter in color, one is smaller in color. Does anyone have any information about these?
We're they from different years? Which one is more canon for a Saurian Brandy Prop? We're the dark ones available in the larger size? we're the light ones available in the small size? I know there was also a tiny bottle made, maybe 187ml?
I have a half side of leather I plan on making into the pieces for the conversion. Any advice?
I have 1 stopper with no cork, but I will be replacing the cork ager I make a few more replacement stoppers. Trying to decide between resin casting in orange, or actually turning new ones in wood. I would love to know what collectors think of those two options.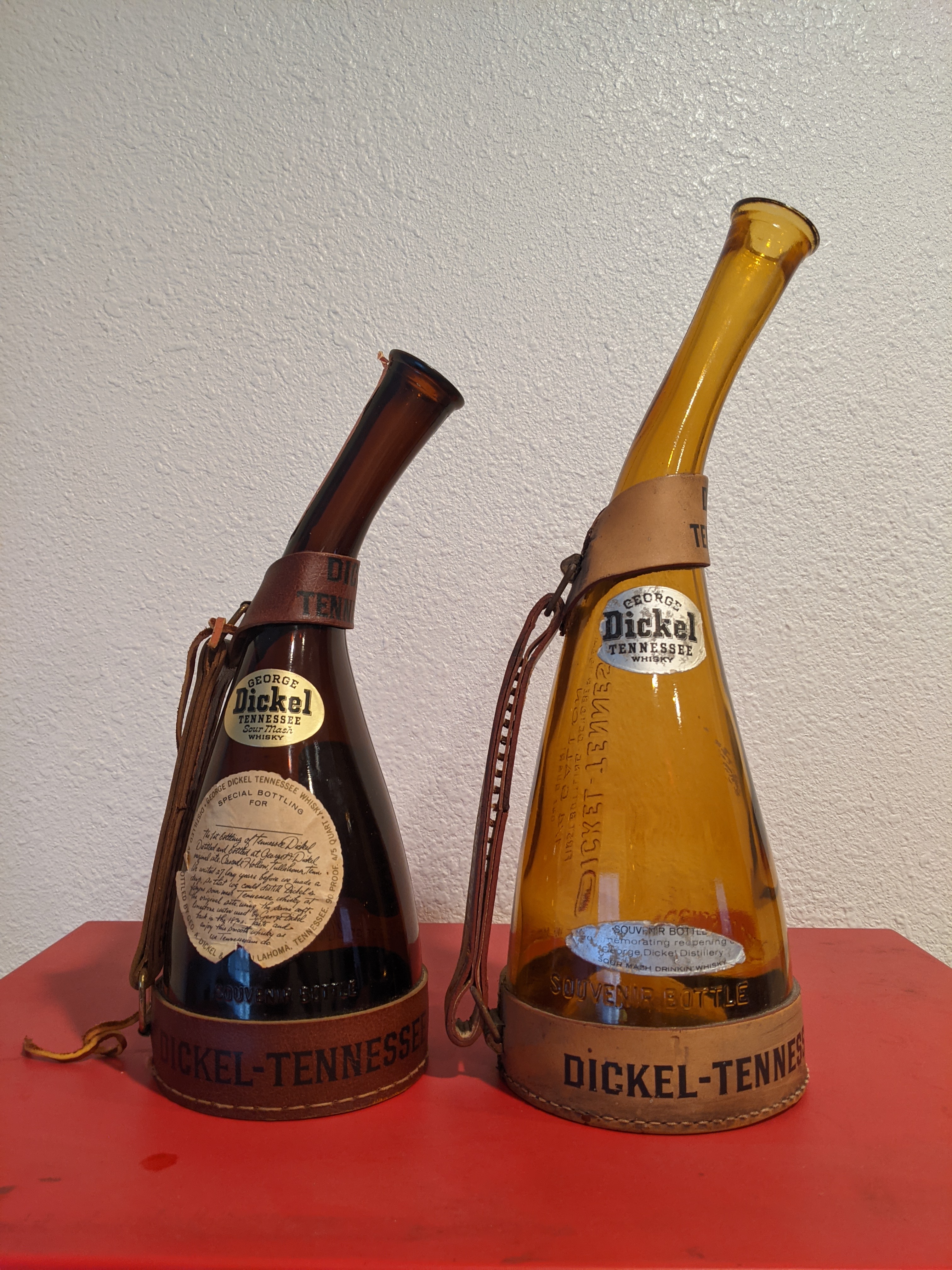 Thank you everyone for your input.
Joshbot