So I have a new found desire to just blast out some kick ass Bio Helmets.
Next on the list is one of Rob's Samurai Hunters.
I am about 7 hours into the sculpture. With at least another 7 to go.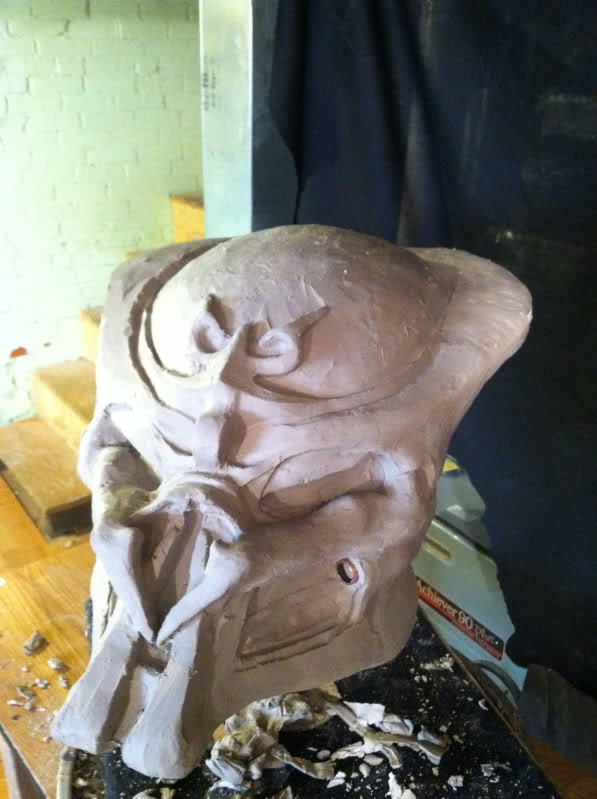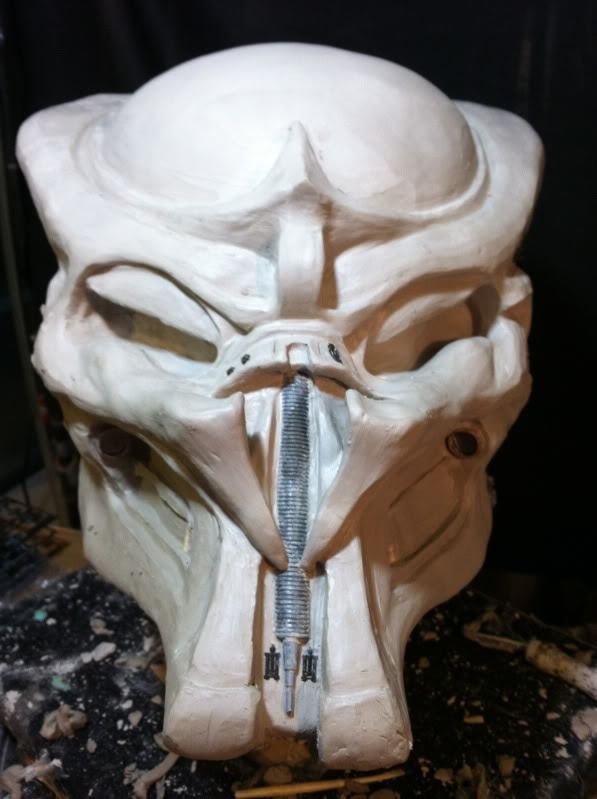 BETWEEN THESE TWO PICTURES AND THE FOREHEAD SECTION. WHICH DO YOU GUYS PREFER???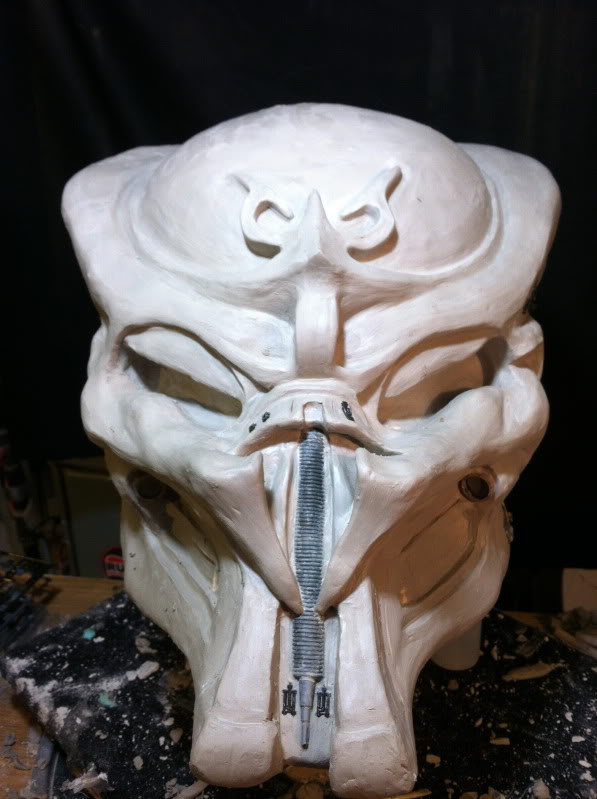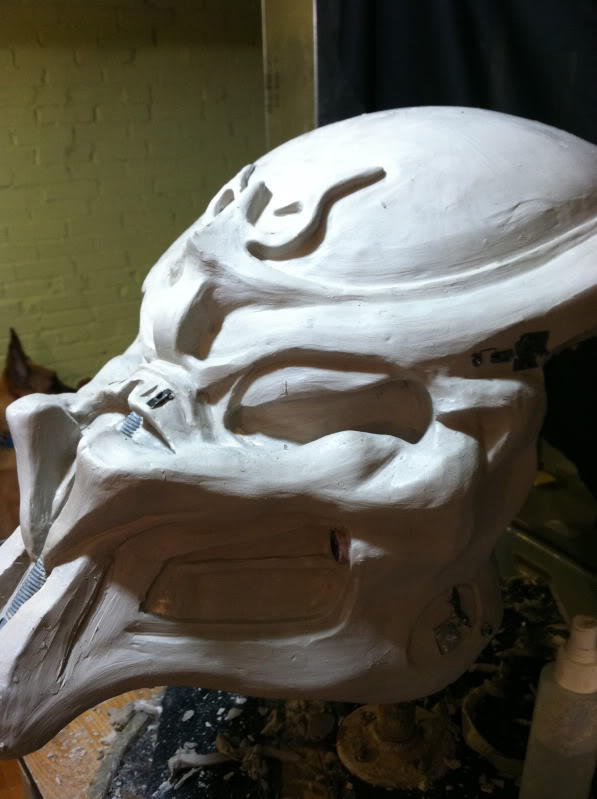 Any suggestions on my next helmet? I can't think of anything to sculpt. Maybe a possible Re-Make of a popular helmet?