This gauntlet was bought for me as a present by a family member, as I really don't want to disappoint him by not using it I thought I would see if I could improve it and get a coat of primer on it before he sees it again.
At first glance it looks ok, apart from the fact it's way too small to fit around my wrist and as soon as I started to work on it voids started appearing in the fibreglass.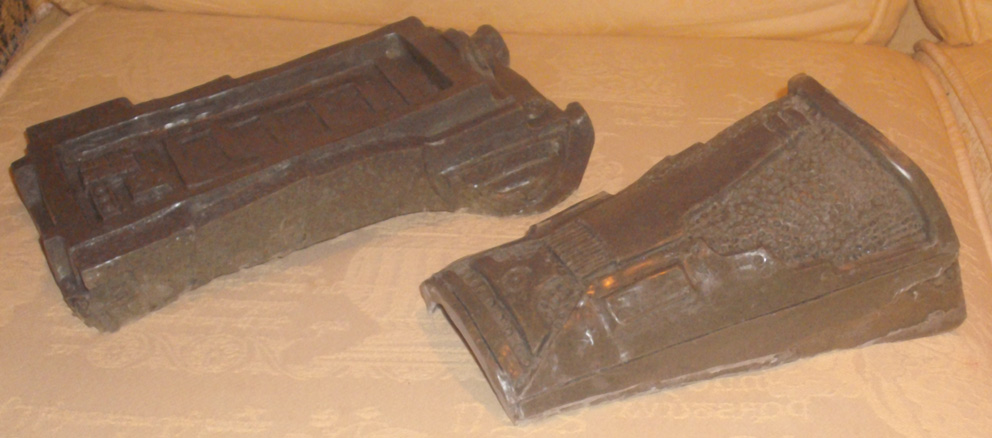 He's aware that I plan on putting a countdown timer in it so I cut out the holes for this, cut away the crappy detail by the holes and glued in a 9 volt battery holder.
I added some further details using bits from model kits and I've put in 2 small led holders .
I used filler and plastic card on the front end to start replacing the bits that crumbled away.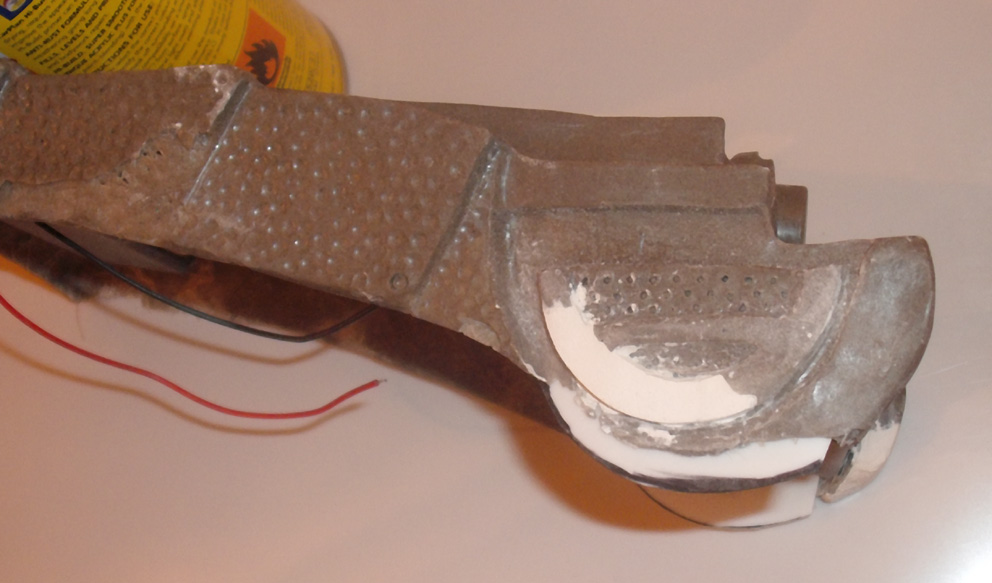 As you can see there's still a lot of work to do, but at least the bottom half of the gauntlet isn't in as bad a state.
Last edited by a moderator: