Okay, here's another...
This is from the tv show Sabrina the Teenage Witch,
I've tried googling and google image searching, and I can't find out from where this jumper is from.
To me it looks like Warcraft or World of Warcraft, but I can't find it...
Maybe some of you know where one could get such a shirt.
The jumper has a print on the front and if you look closely you can it also has a print of the sleeves.
The photos are taken from the episode 6 Dream Date, season 1.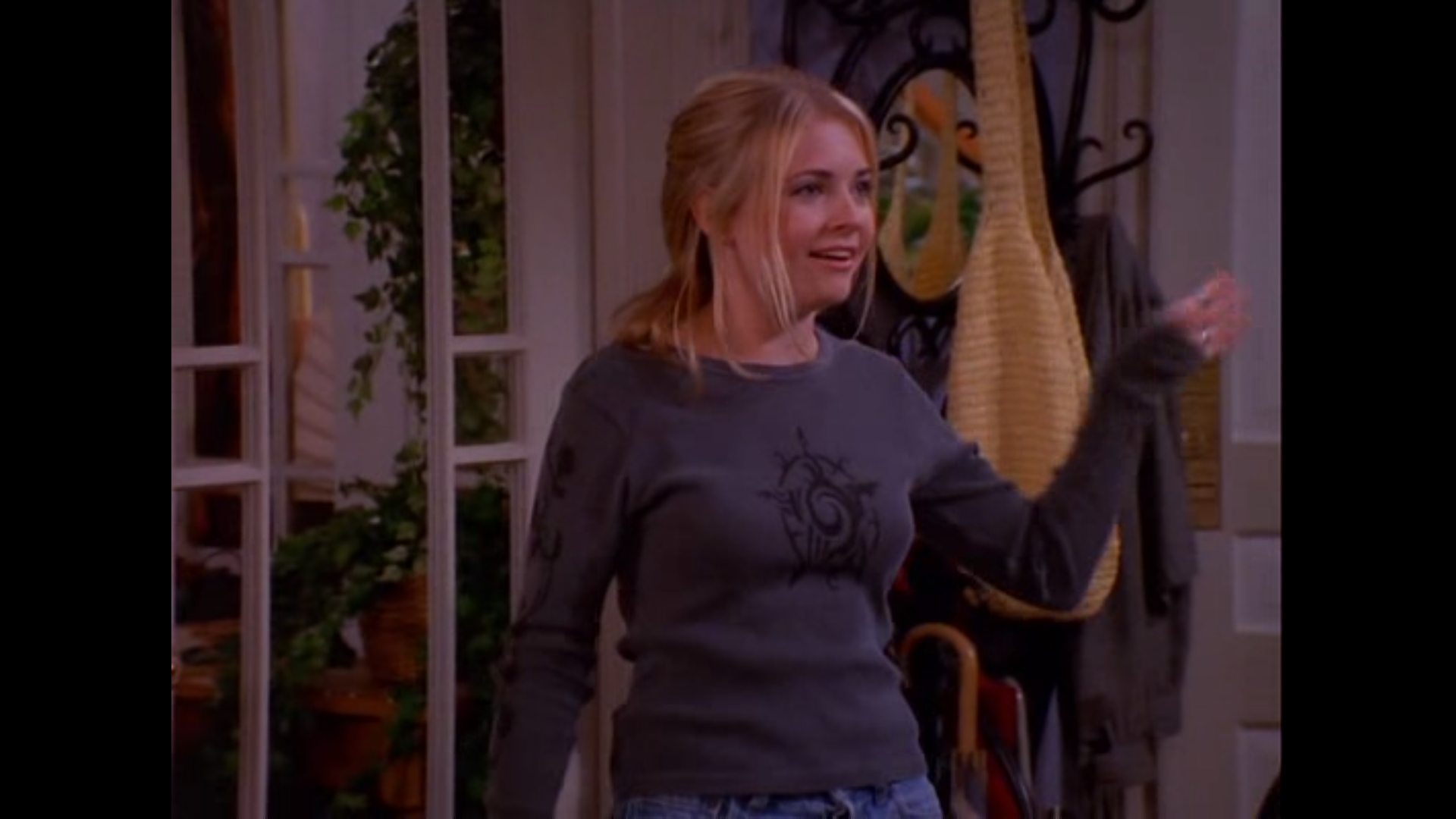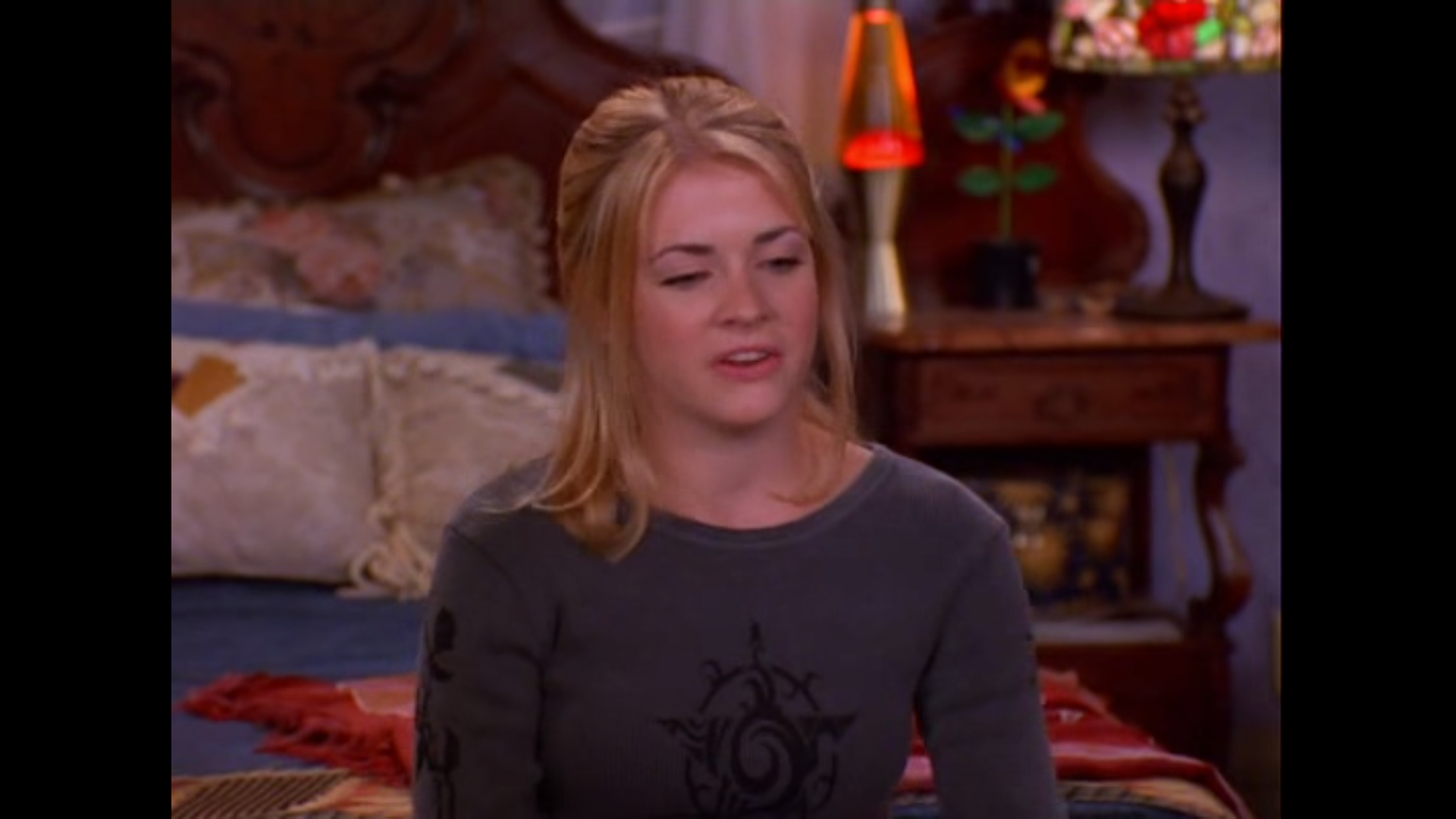 Thank you all for your help and for taking time to help me!