Here's a piece I'm currently working on for a fellow lair member. He's been a saint so far as far as being patient goes, so kudos to him for that! Had a lot of nonsense going on that's been keeping me from being as productive as I'd like to be.
I included some shots of the sides of the head so you get an idea of how many quills I'm hoping to add to the piece. Getting it "screen accurate" has been a bit of a pain, as well. I'd like to send out special thanks to John Hircock for his fantastic write-up on his build of the Encounter. It's given me more than a few great tips on how to go about this piece, and anyone interested in painting up a P1 would do well to check it out! So, thanks, John!
Anyways, here ye be.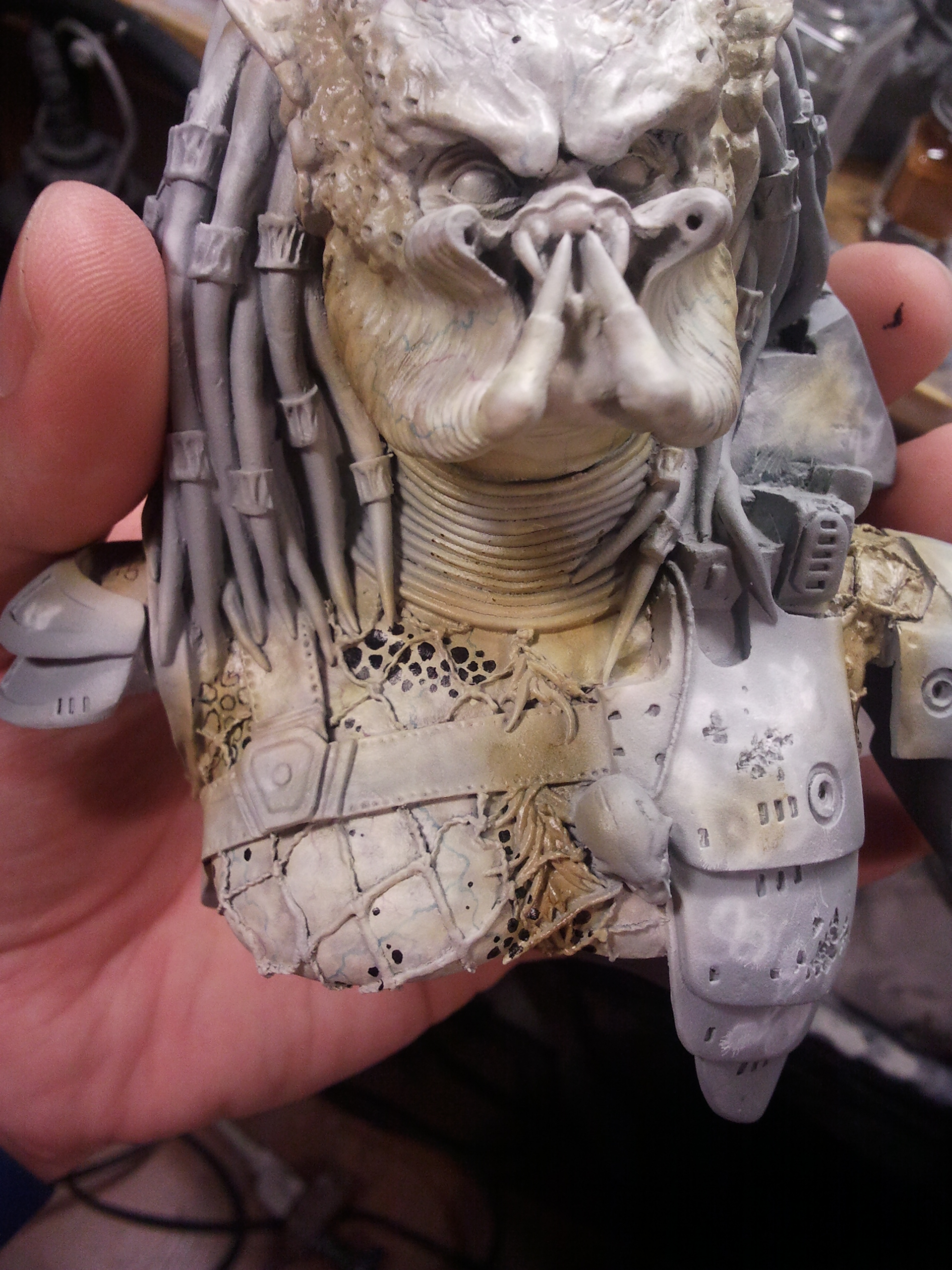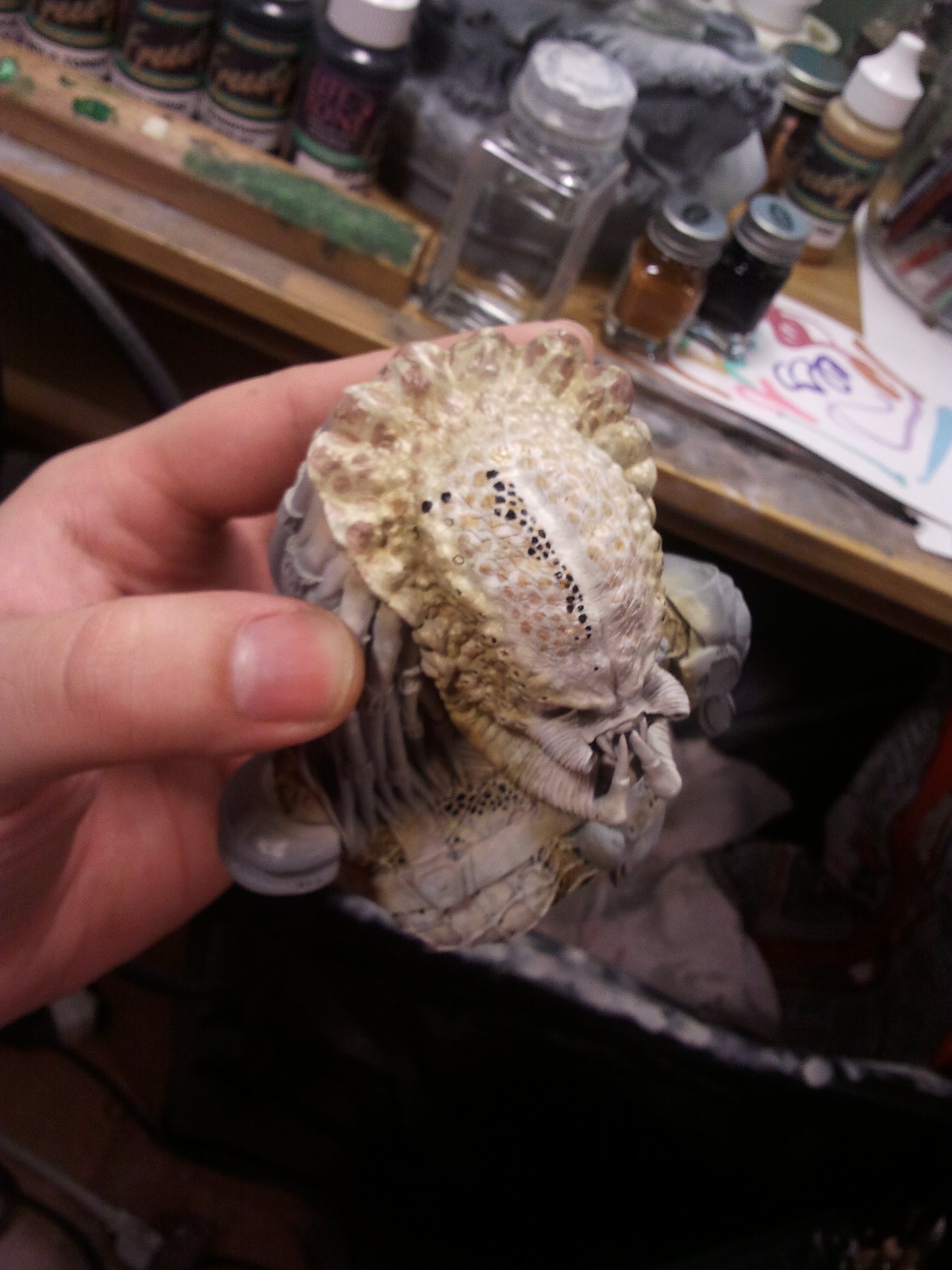 Last edited by a moderator: