Hey guys. So we got a little time to build up a screen spec suit. We thought we should share the process.
OK, the Right Thigh. This has been reported back to us as a problem area, so here is how it goes together.
Here we see the top.
...and the bottom. Note how it is miss-aligned.
Gluing the cover strip to the first edge, the original used for reference.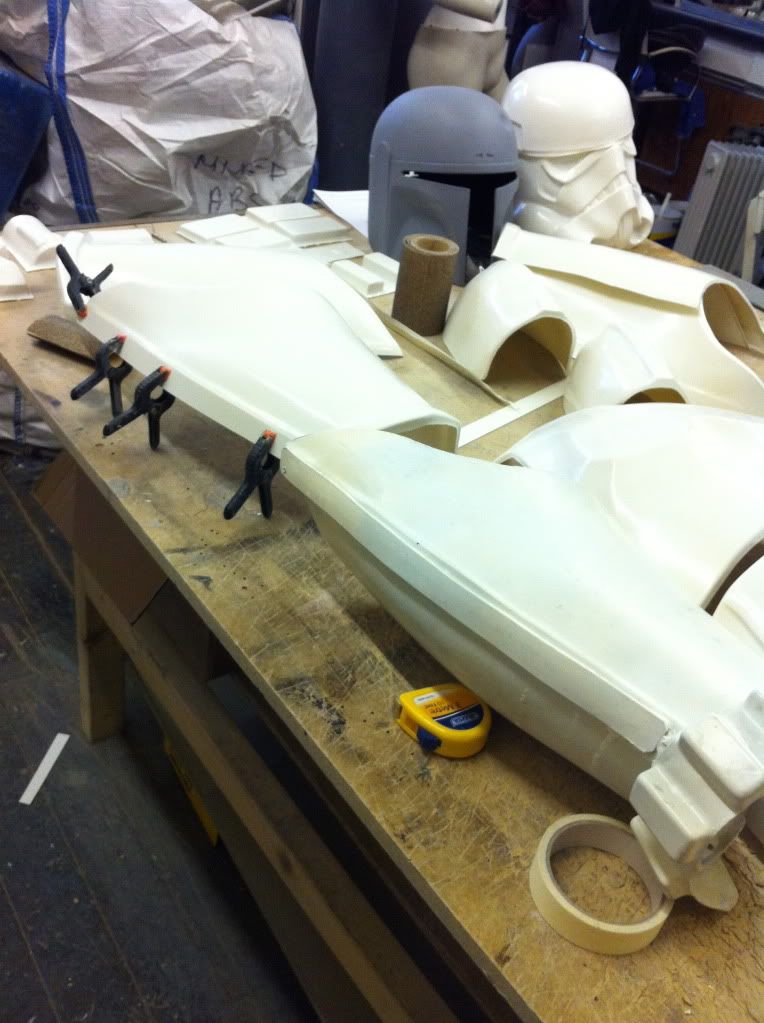 Here we can see the miss-alignment on the original and replica. Also note the addition of a small piece of ABS to the raised detail section join from the inside.
Here is how I cut the knee ammo belt corners, right off the screen used suit.
and heres the almost finished part.
Left Leg. Here we have the front cut to size, for the cover strip.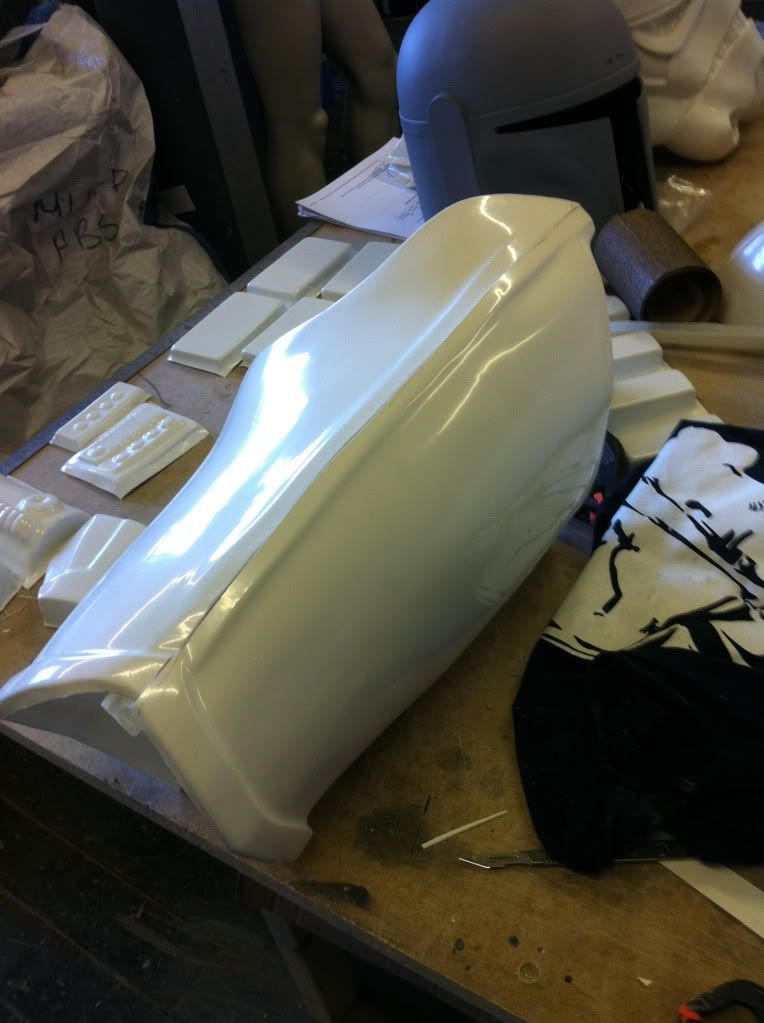 This one is a little more straight forward.
Both together.
Interesting to note that on this set the cover strip on the right is 24mm and 22mm on the left.