At a time when the licensed producers are constantly delaying release of "pre-order" replicas, I have to say its a very pleasant experience ordering and then receiving a replica prop on time!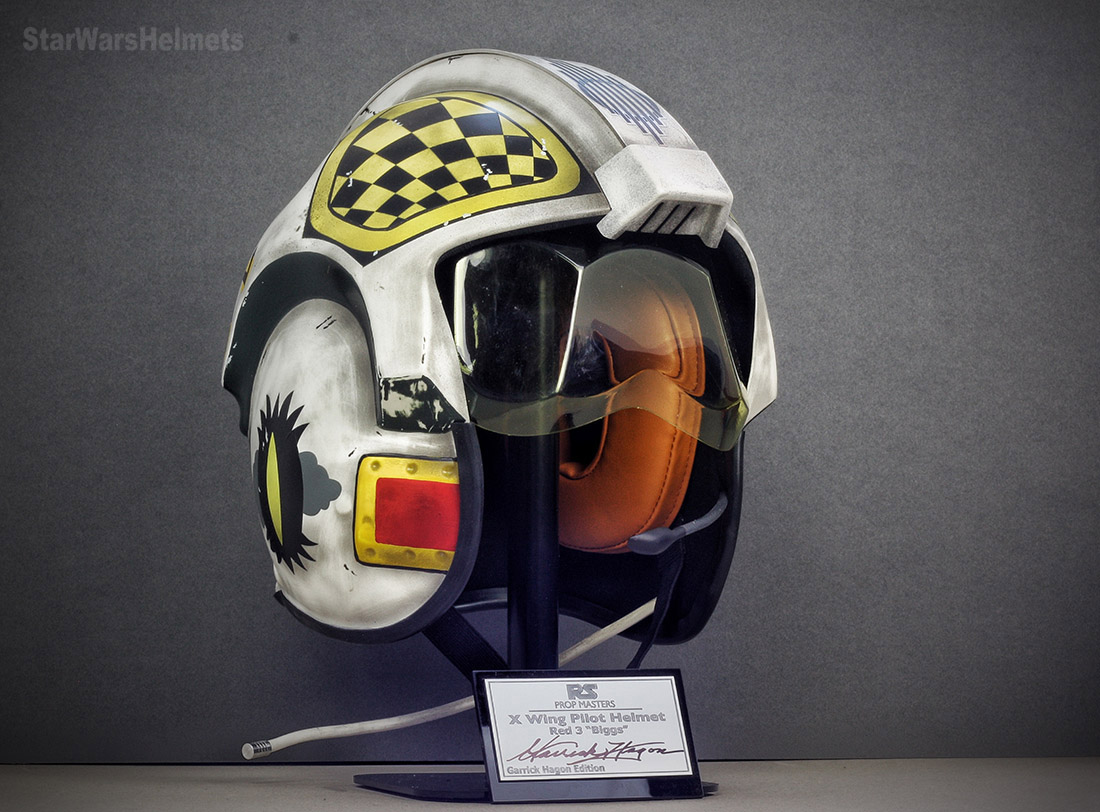 So here's my latest acquisition, the RS Prop Masters Biggs X-Wing helmet, signed by ole Biggsy himself Garrick Hagon. And its a beauty!
Measurements suggests its pretty much 1:1 to the originals, so therefore slightly smaller than the oversize EFX Luke/Wedge Helmets (which are still great helmets btw - just overly large)
The detailing's great - with some sweet detailing - completely hand made/painted in Manchester. Plus it comes in a really nice pro package with stand, plaque etc.
..and a comparison with an original lid I had access to a number of years back...would be good to try and get one side by side at some point, but looking at measurements I have - it looks pretty much spot on.
So another really great helmet from the RS guys - extremely impressive. More info including more pics and comparisons on my site.
Cheers
Jez