Legendary Member
RPF PREMIUM MEMBER
Re: RPF 2014 Halloween Costume Contest - VOTING CLOSED
Drumroll please...
The winners are: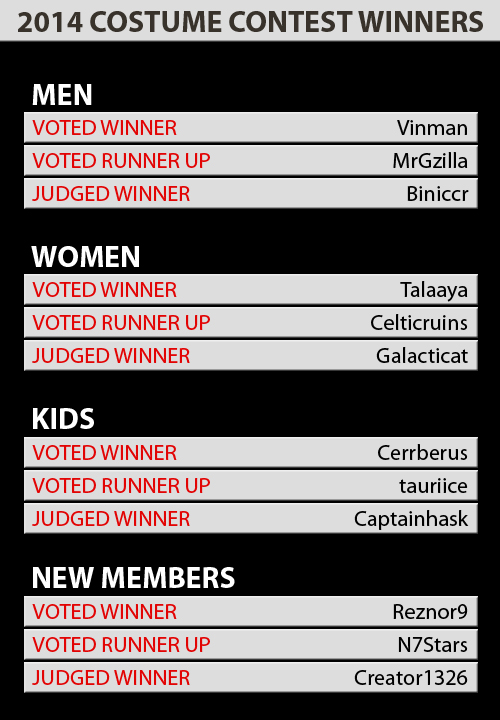 In the case of the voted tie in the women's category, Talaaya was ranked higher by the judges (just barely) so she receives the higher "voted" prize.
CONGRATULATIONS TO ALL OF OUR WINNERS!
And congratulations to all of our other entrants. Great costumes! Thank you for participating.