Sr Member
RPF PREMIUM MEMBER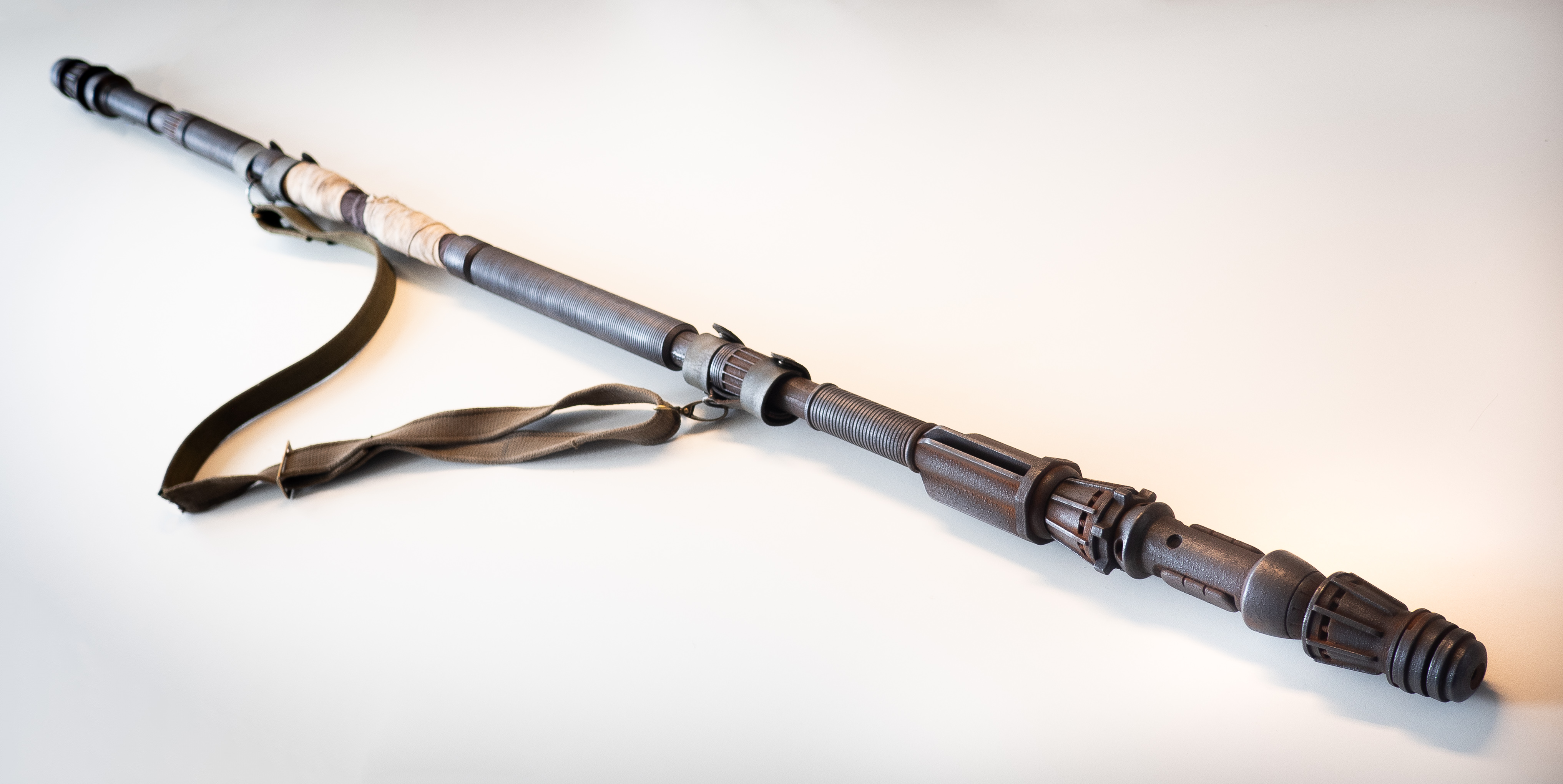 This is my version of Rey's staff from TFA. Finally I finished it and I thought I share my build here. I'm a little late to the party, but hey: that's the story of my life
So its just my personal project and not a project run. Maybe it helps some people who are still planning to build this. It was a lot of fun!
In short, this is what I did:
- 3D printed parts based on the great work done by Delphius. I remodeled some parts to make it a bit more accurate or easier to print.
- I used a wooden dowel as a base, cut in two parts with a screw connection in the middle.
- I bought two correct vintage British army Lee Enfield rifle slings on eBay.
- A got the buckles from some various shops
- I made some leather straps, complete with snaps and rivets. I used black full grain leather.
Finish and assembly:
- I finished the printed parts with a double layer of filler/primer.
- I then glued all the pieces in place. I might have made some errors in the correct spacing, but it was too late once I discovered that.
- Next a texture spray. I used rust-oleum pebble texture spray. This is a great way to cover the remaining visible print layers (I hardly did any sanding)
- Next a layer of Humbrol metalcote steel. When it's dry you can buff it and it's almost perfect! It looks amazing.
- I added a wash of sienna acrylic paint by airbrush
- I got some rust colored pigment powder and applied it in the corners and crevises. I used some water dimuted wood glue solution for bonding which I applied with a brush.
- I also added some graphite powders to bring back some metal luster on the faux metal parts.
The leather:
- I weathered the leather by rubbing it with alcohol and then with sandpaper. I then sprayed it with some olive color and a little bit of silver paint and used sandpaper again to make it look old and dirty.
The fabrics:
- I got some cheap brown fabric and some medical wraps for the white pieces on top
- I stained the textiles with coffee (espresso!) and some very diluted paints.
- I glued the pieces in place and tied some knots.
Here are some pictures during the build and of the result.
Cheers, I hope you like it!
Roy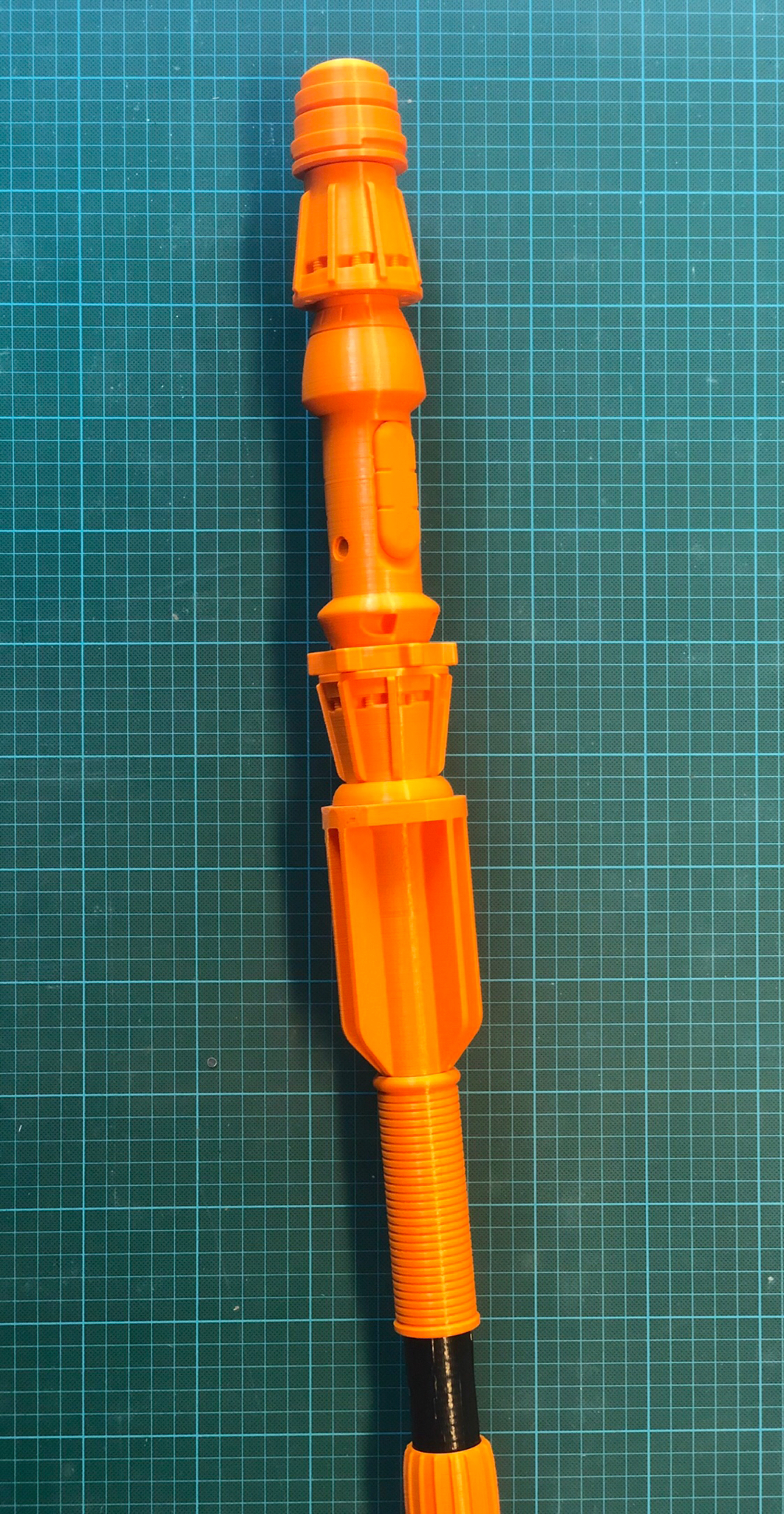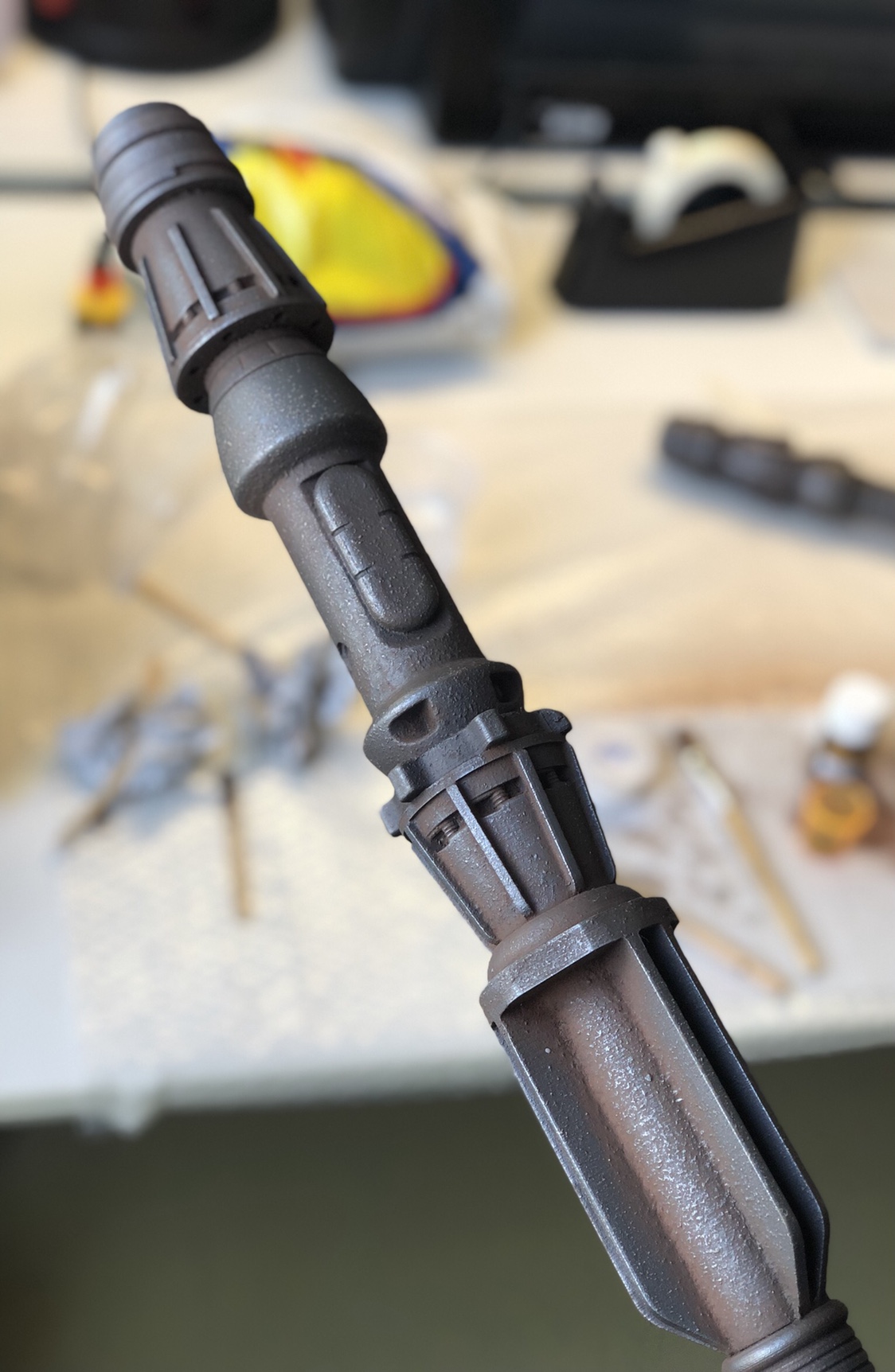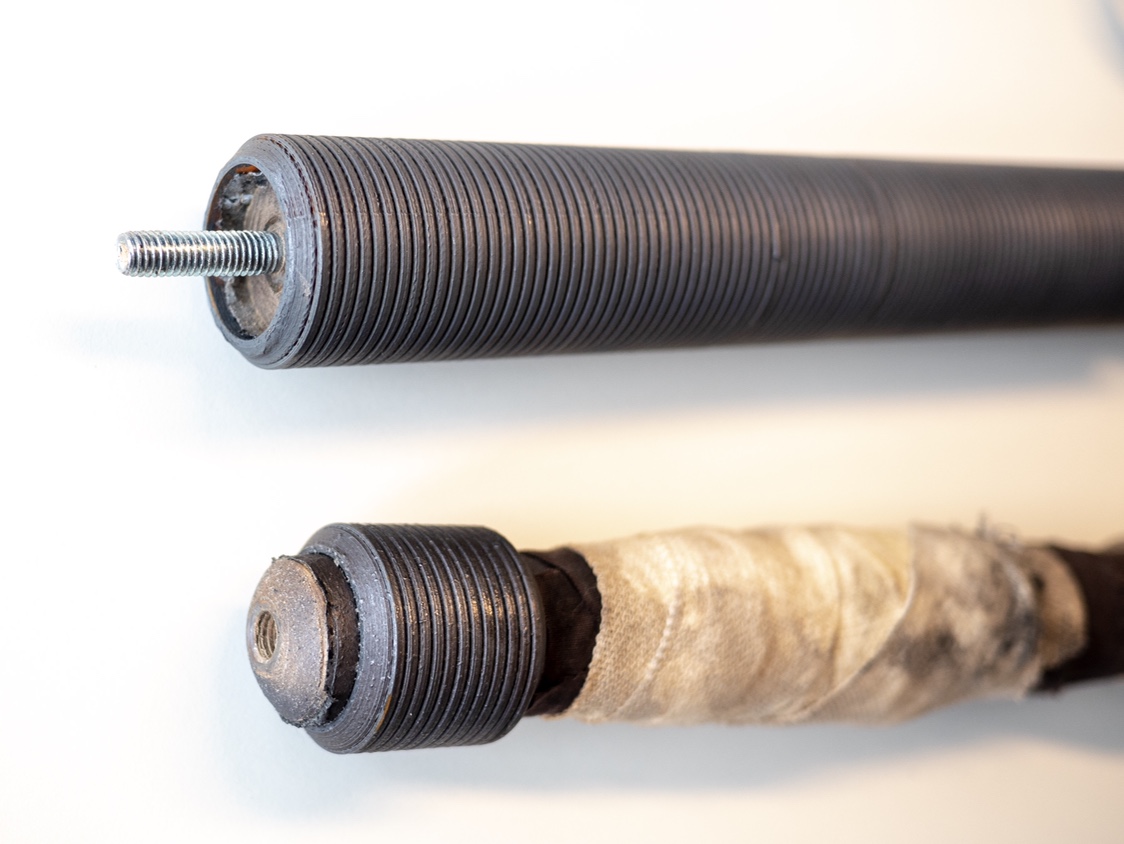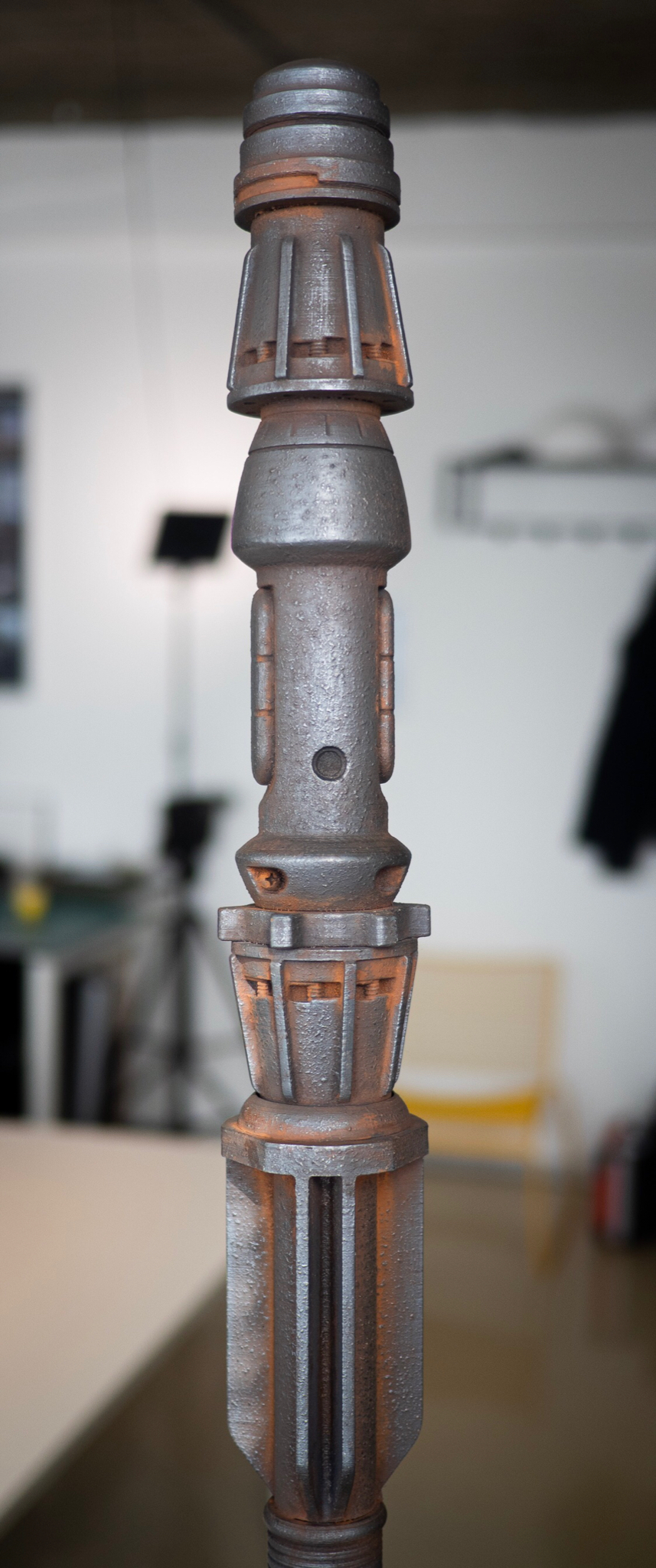 Last edited: