Sr Member
RPF PREMIUM MEMBER
So for those who knew about the fiasco, this is the infamous Fenixprops Royal Guard helmet. Bittersweet starting on this build.
The helmet itself is cast quite well, from very thin hand-laid fibreglass. It is so thin you can literally see through it. There is no gel coat or reinforcement. Just glass. It was laid in 2, front and back, and then joined together with probably glass resin. On initial inspection, the helmet looks good, with some obvious cast joint lines, some bubbles and some tiny cracks. But will see more clearly after priming.
What I do like is the sculpt. It is very hard to find a good sculpt of the Royal Guard. I'm not sure how to explain it, but it has to look both classy and menacing. It has to be long and slender, yet evil. Sounds like my ex...
So this helmet fulfills my asthetic criteria:
This build will be a pretty straightforward one: Prime - smoothen - prime - paint - seal.
I will be using automotive paints for this build, and will be using original Ferrari Red (Rosso Corsa). The challenge for this build would be a very glossy black base coat, buffed and polished before the red goes on, buffed and polished before sealing it with automotive top coat.
Here is the helmet primered with a rough coat to see the imperfections. More appeared, naturally. Sigh.. my poor elbows...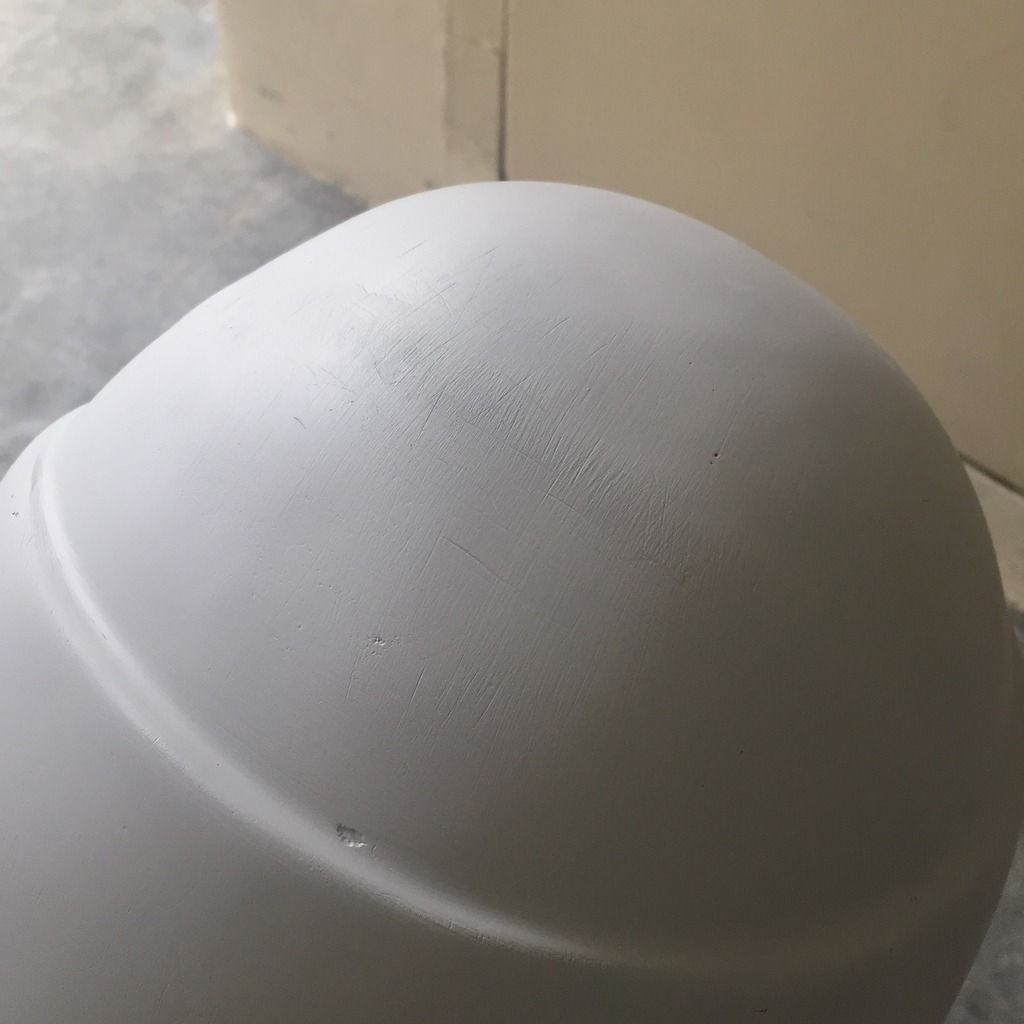 That's it for now. This will be a slow build, as I am pretty tied up at work, and also building more than one helmet at a time.
Thanks for viewing!