Master Member
RPF PREMIUM MEMBER
Hey guys,
So, before I get to the punchline, I have to provide a bit of background.
As most of you know, there were multiple versions and classes of lightsaber props created for the Star Wars prequel trilogy. And in ROTS, there seems that there were a class of "hero" props that were a combination of metal and chrome plated resin.
In the Azarian collection, you can see a version of the prop where the body is machined aluminum but the bunny ears and spherical bulb release part are plated resin.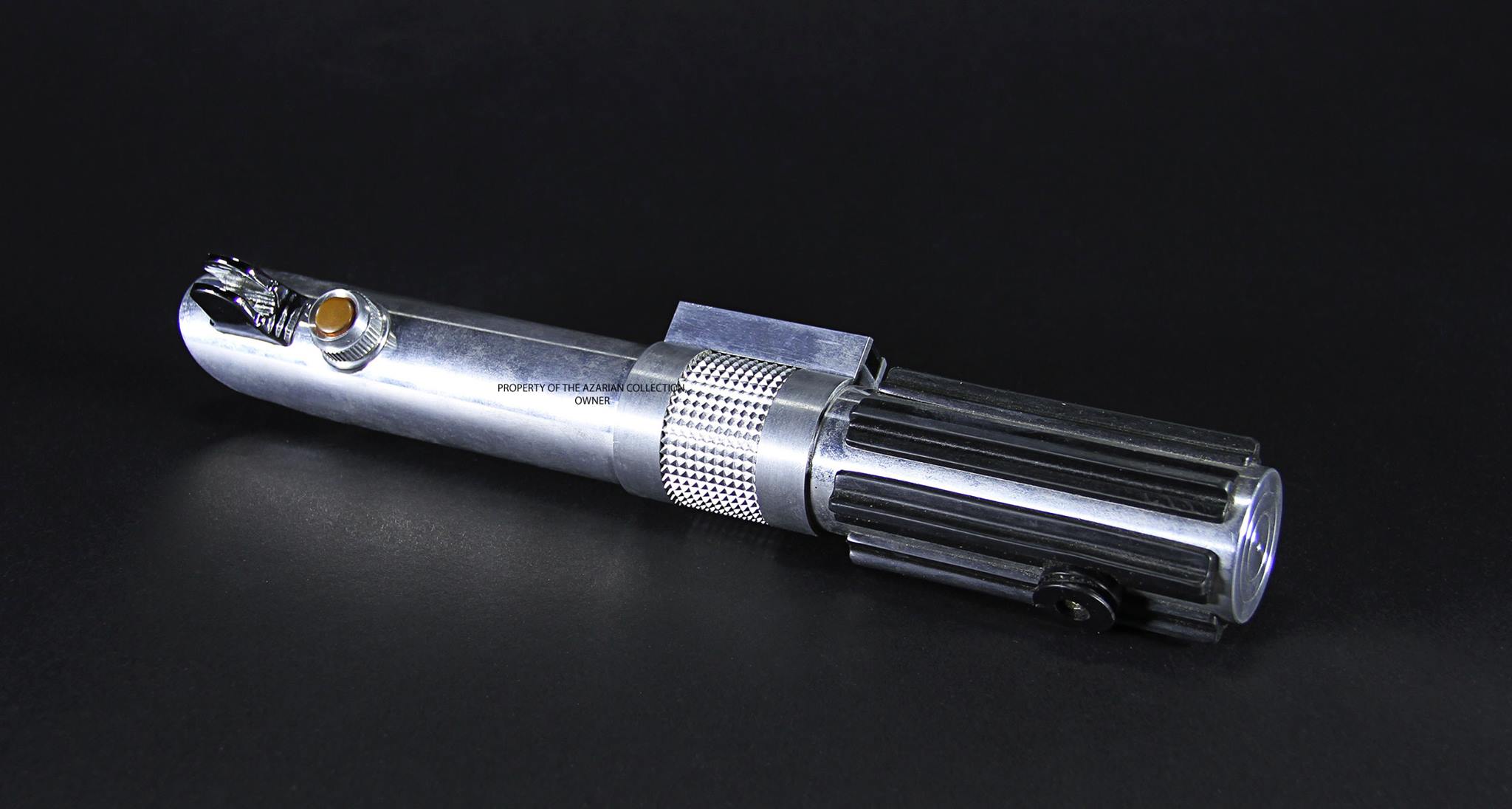 Like wise, with the Obi-wan saber it looks like there were some that had metal emitters, but cast and plated control boxes and pommels. (I think that's why when MR did their version of the saber, they featured a raw aluminum emitter part but a chrome plated pommel and control box--to replicate the original mixed material construction).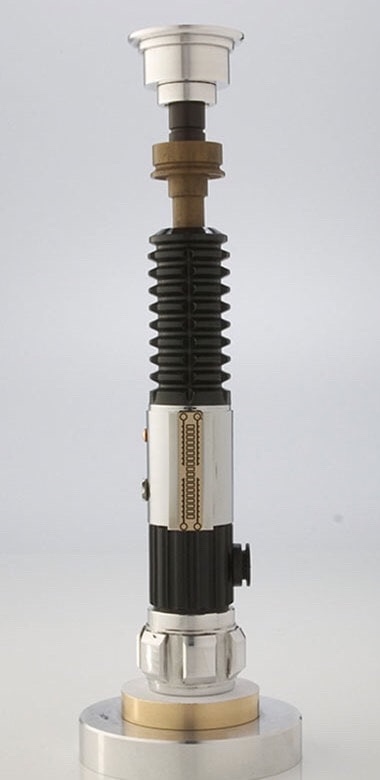 Anyways. The reason why I bring all of this up is because a little bit before the release of ROTS back in 2005, I was lucky enough to acquire a few original production made lightsaber parts. I got a resin set of Anakin bunny ears, Anakin resin bunny ears, a resin OWK control box, and a resin OWK pommel. The details on these pieces are a little different from some of the replicas out there, but all original to the film production.
And I'm wondering what people think about me doing some version of an Anakin ROTS saber and OWK ROTS saber that involved first generation castings off of these original pieces, chrome plated, combined with machined aluminum replicas parts, to try and get as close as possible to the types of props used on set in the prequels.
I'd love to hear feedback. What you might be looking for. What might make sense and what might not.
Last edited: