Many of you have probably already seen
Valor
/
Verity Cosplay
and
Psych0ticmisfit
takes on Leia's lightsaber. I also had posted my take in the "New ROS Prop image" thread.
Like the others, I have been slowly refining and remodelling with the limited images we have. My first effort was a useful base to tinker with, and try to get something that more closely resembled what we saw in the images. This was also 3D printed.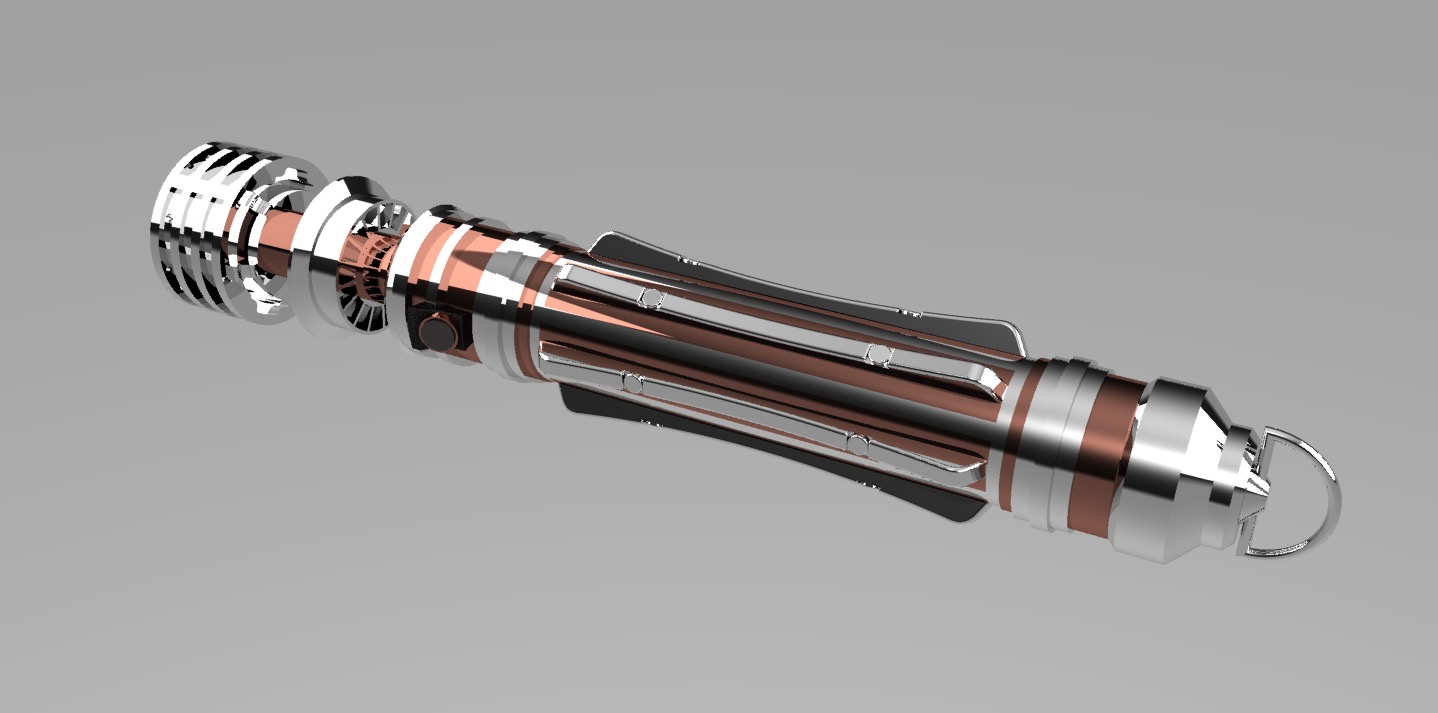 The main changes in this new model are the middle section with the fins, the upper emitter section and the button has been slightly changed. I think from looking at the others images, that mine might be a bit long, however this should be a simple fix.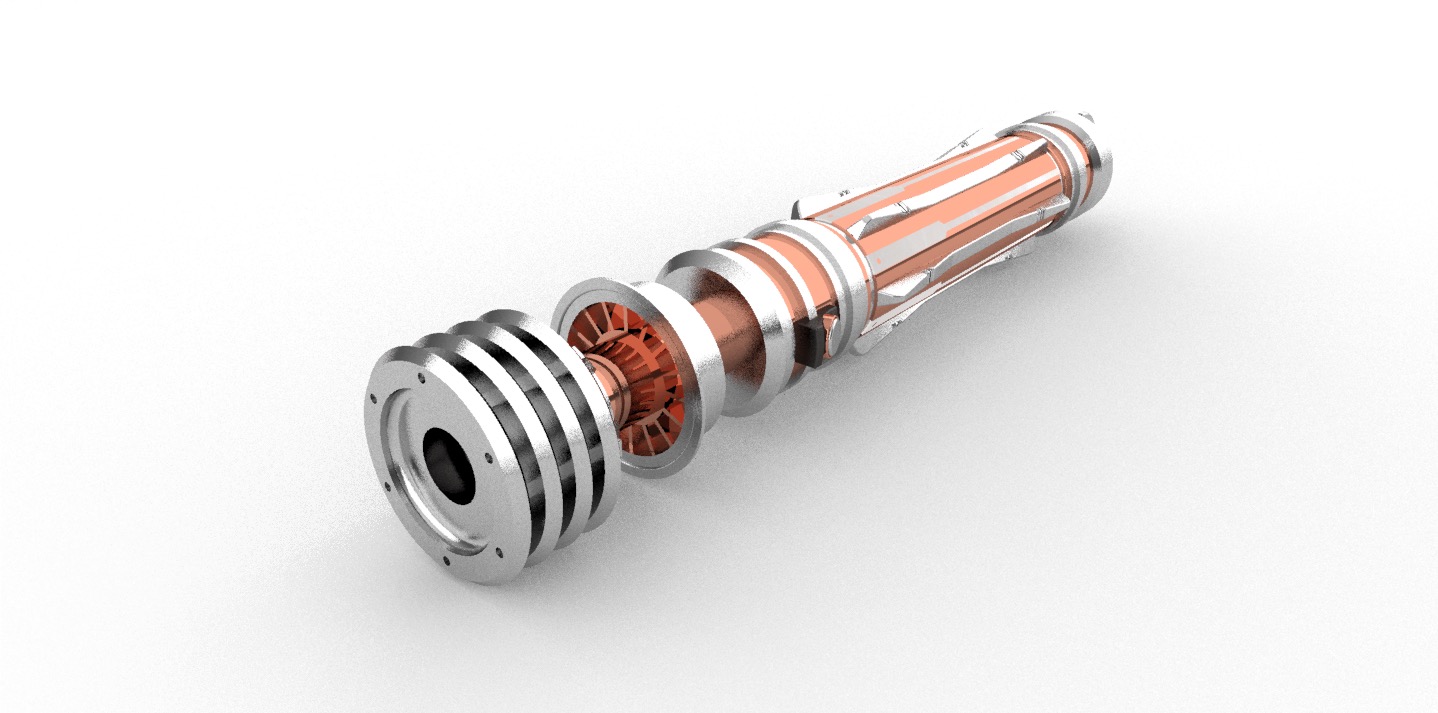 Like
Valor
and
Verity Cosplay
, I also believe there are some 'mother of pearl' inlays in the central 'finned' section, however it's incredibly difficult to tell whether these are raised above the main surface of that section, or if there is some other detailing.
I'm potentially hoping over the next couple of weeks to get a very very rough milled aluminium mock up done (minus all the 3D elements), and then gauge the next steps from the success of that.