Here's another little project for you Potter fans to take a look at, this is just a bit of fun really, but I'm pretty happy with the progress so far.
Ron has a broken wand, so struggles with spells throughout this movie. In this scene, he is trying to turn his pet rat Scabbers into a water goblet, but only gets so far...
Here is a bit of reference for those of you who don't know what I'm talking about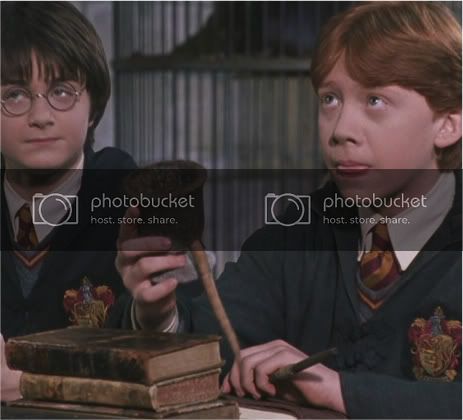 My replica is a solid resin goblet with a really soft silicon tail, all finished in various colours of flock and with a little bit of airbrushing to blend it together.
It's not entirely finished yet, I'd like to have another go at the flocking, as I feel the colour of the flock on the base is a little too dark, and the silicon tail as a few air bubbles on the back, but as I say, as an an initial test piece, Im pretty happy with it.
And here are a few shots of my Rat Goblet as it is today.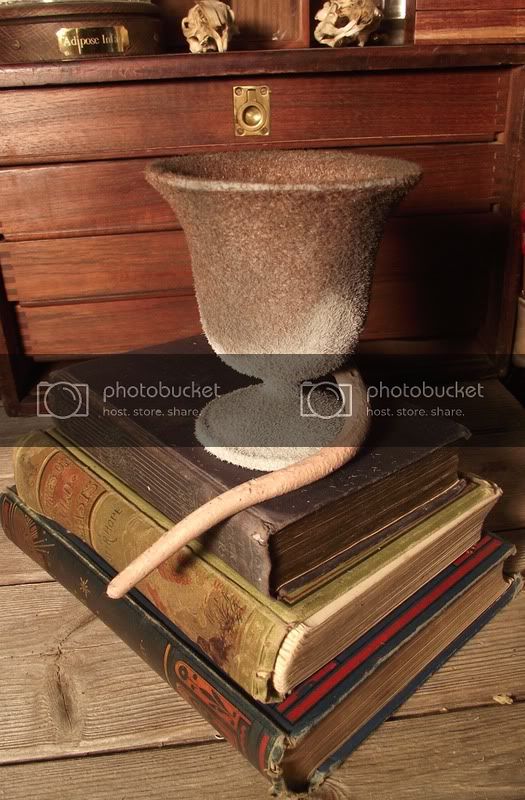 You can see the nice flexible nature of the tail in different positions in the photos, it's actually pretty creepy in person!
Not quite a final piece yet, I'll have another go at the flocking another time, and I may try a different base colour to paint the resin with.
Anyway, there you go, let me know what you think
Cheers!
Last edited: