Hi All,
I recently (before Christmas) posted asking about which saber provider I should look to for my first purchase. I was suggested to check
RomanProps.com
, needless to say, I was glad I did.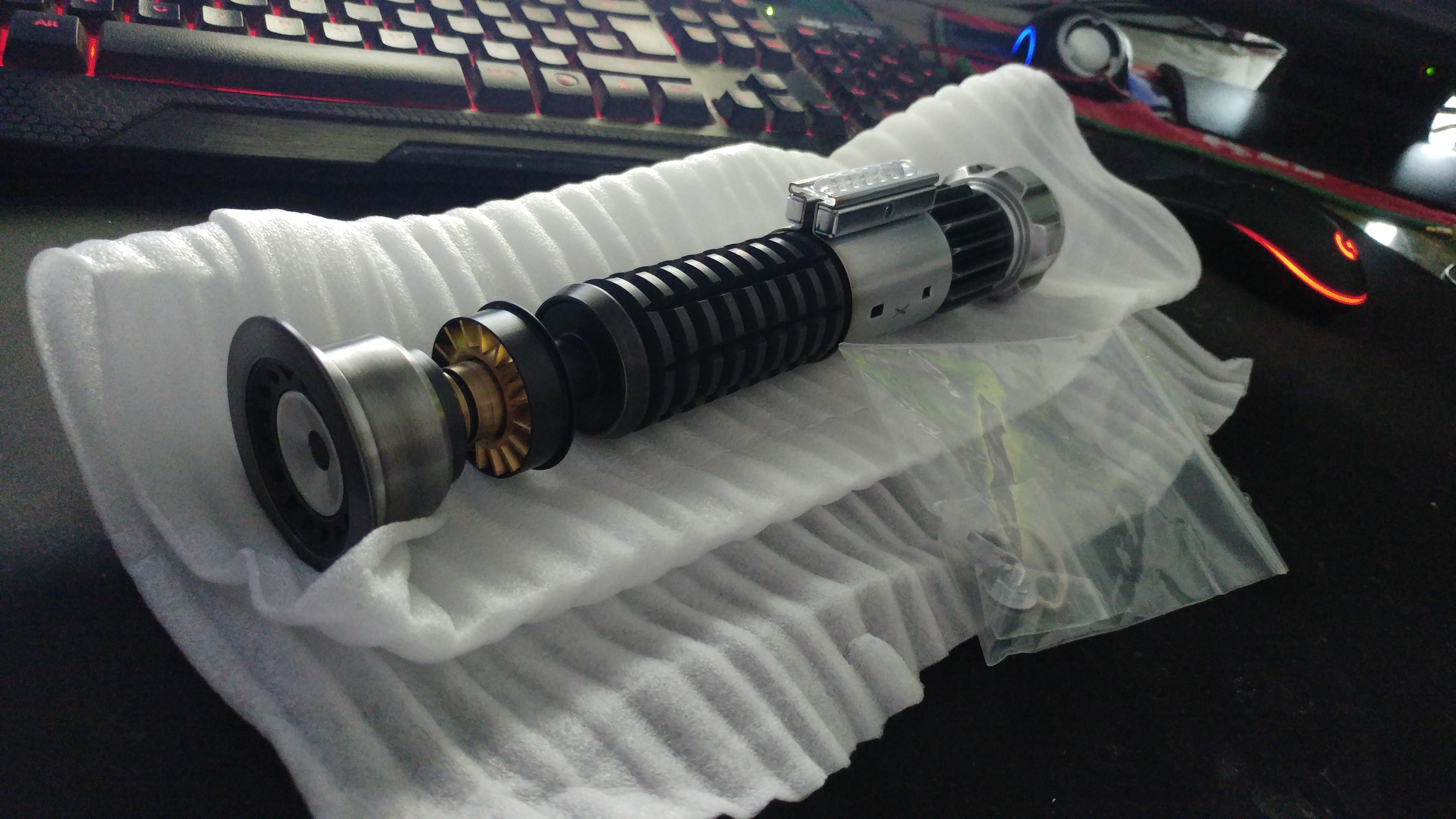 I bought this to accompany a display of my Father's weapon collection that I inherited last year when he sadly passed away. I don't think I need to say that I was highly nervous about the purchase, it's not a small amount of money and sending it to someone I didn't really know, on the other side of the planet, wasn't the most relaxing proposition.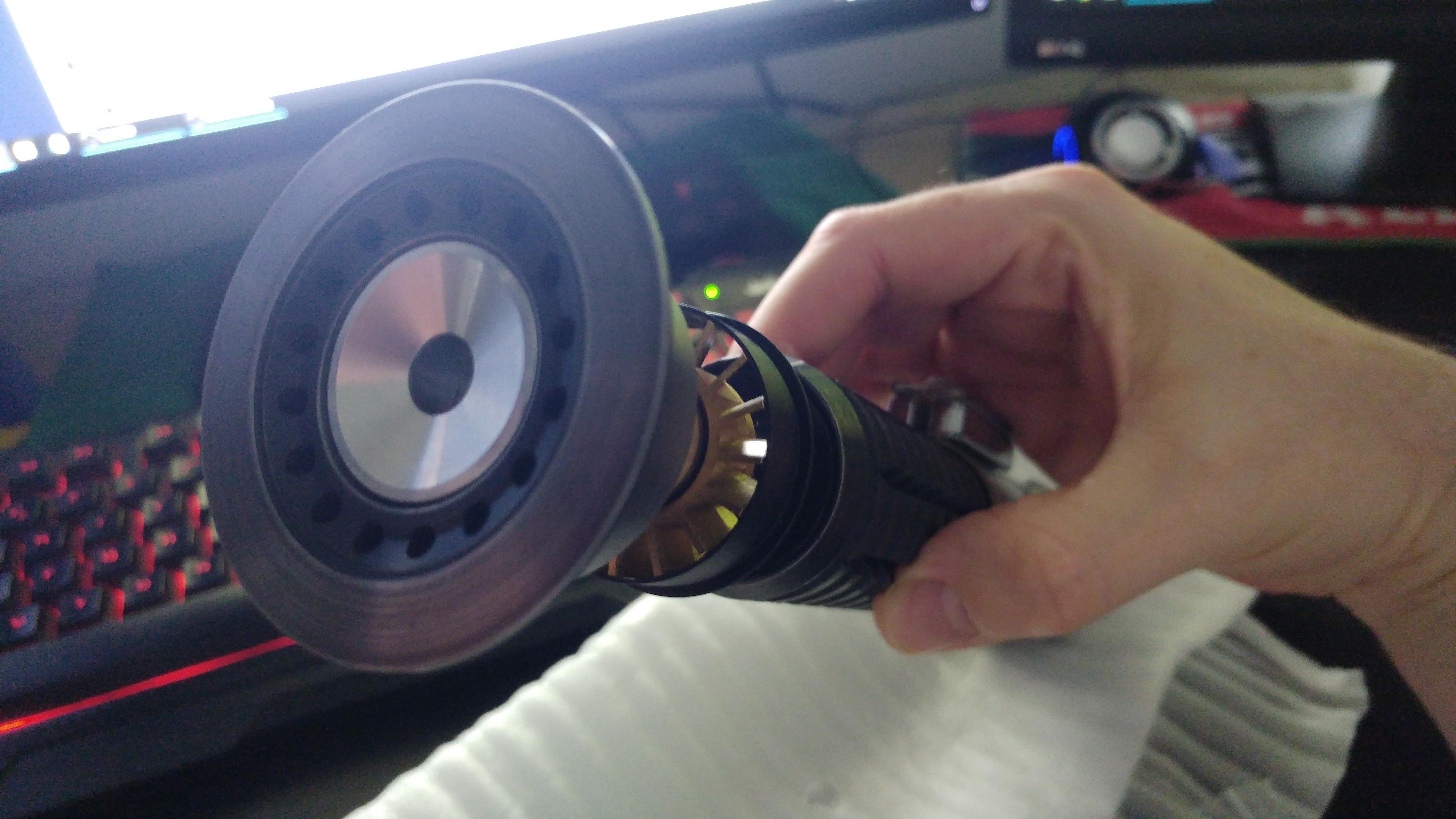 So, before I move on to my plans for this saber project, I would like to make the point to others who would like to buy but have the same concerns as I did. The build quality is impeccable. It's a weighty piece, showing that it's clearly crafted from authentic, sturdy materials. I won't comment on what it looks like because you can see it, and there's plenty of photos on the web to prove how exact and true it is to the original, but more than that. The first moment you unbox your saber, whether it's the MK1 or one other of the undoubted masterpieces from Roman's stable, the effect it will have on you is unparalleled. To own one, to finally have something that you may have been waiting for your entire life to own, is an unforgettable feeling. I will leave that part to you to enjoy.
Now, to my question/plans;
I plan on making my own chassis, and my own crystal chamber. I know there are those made by Rudy Panto and Dimitri Shtok which look amazing, but I wanted to try it out myself (at least first)
However, I am sure that there have been many to try this and come against some big issues, I thought I could ask advice or pointers as to where to begin / things to avoid / steps to be wary of, or even guides that have been invaluable to them in their own builds.
Either way, I'll hopefully be able to keep you all updated as things progress. You've all been such a superb inspiration to me over the years that I've visited the forum, hopefully, I can become a more invested member.
(Also, any reason why my photos aren't working?)
Last edited: