Well-Known Member
RPF PREMIUM MEMBER
Hey guys,
I realise that there aren't many people who are still enthusiastic about LOTR these days, but I still love it. Everytime I watch it, I want to build something from it. Ever since The Two Towers came out, I've wanted to start on a set of Rohirrim armour, possibly the Royal Guard set, but I really fancy having a go at Theoden's stunning costume. Anyway, that's a bit of a pipe dream at the moment, one step at a time!
I really fancy having a Rohan shield on the wall, so I set about gathering reference, and came across some great shots of a Royal guard shield, complete with measurments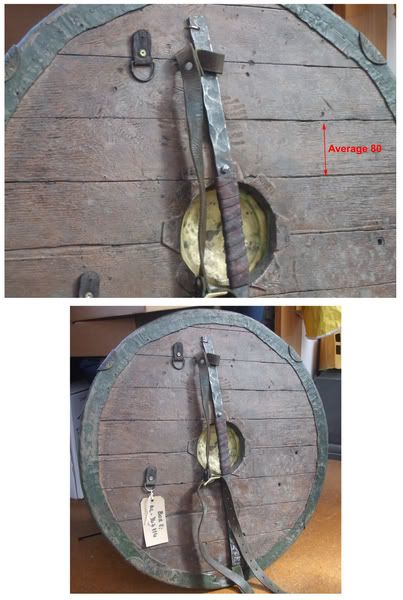 I wanted to start with the Boss. As far as I can tell, it seems like there were 4 or 5 different shield boss designs, that were then used over and over on different shields. I decided to use this excellent reference to sculpt and make a fibreglass boss based on the Royal Guard pics.
I started with a 6mm MDF disc, onto which I hot glued just under half of a poly sphere. I then used some screwcap washers to start the raised details running around the rim. Once they were in place, I started to sculpt the details (sorry about the focus!)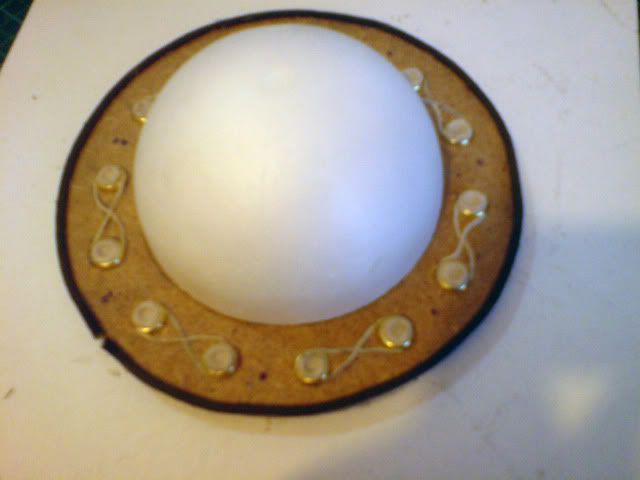 I used some paracord around the edge, to create the lip, sculpted all the details, then built up a little wall to contain the first, thin pour of silicone.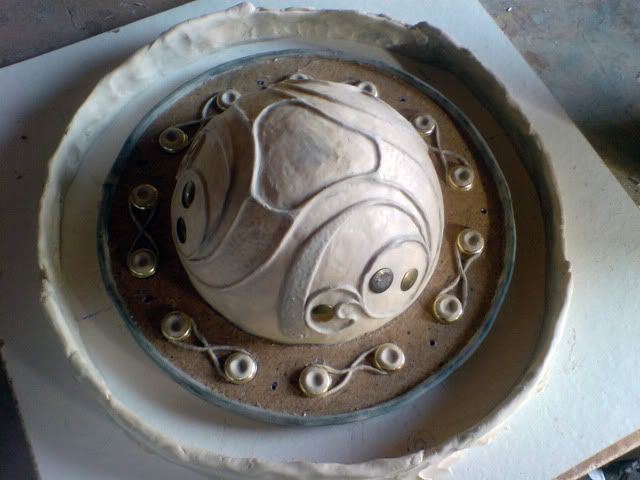 I didn't take a pic I'm afraid, but the next stage was to pour some regular silicon onto the sculpt, and let it cure in a really thin layer. Then I went over that with a second and then third layer of the same rubber, but thickened with a thixotropic, so that it could be brushed onto the sculpt and stay in place.
Next came the fibreglass jacket for the mould
Once that was all cured, I trimmed the edges to clean it up a bit, then de-moulded the sculpt. Then layered up some gelcoat and fibreglass into the silicon.
Here's the first pull from the mould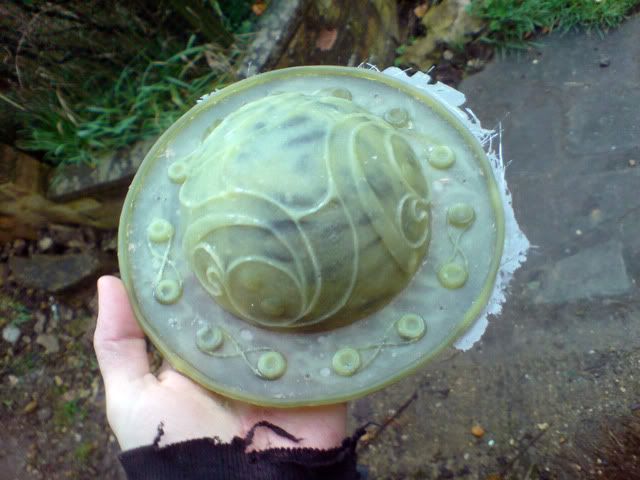 I cleaned up the edge, then drilled the rivet holes which would attach it to the shield later on. Then gave it a coat of primer.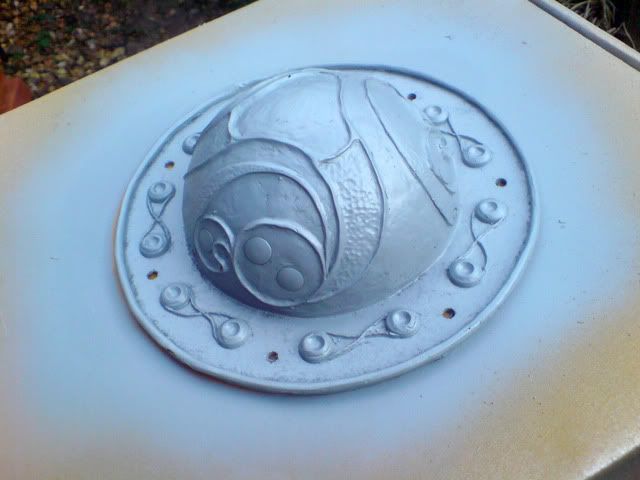 I then sprayed it black, then gave it a rough coat of ochre coloured acrylic, using a brush, to rough up the texture a bit. Then applied a gaudy layer of Gold Leaf.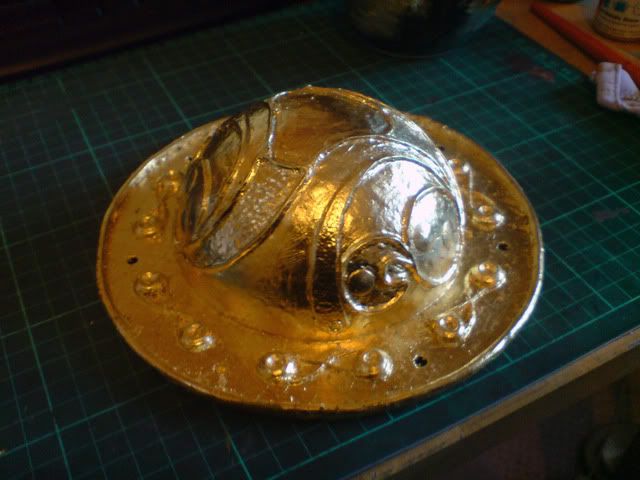 Once that was all finished, I washed it with a bit of Khaki acrylic to kill off that crazy shine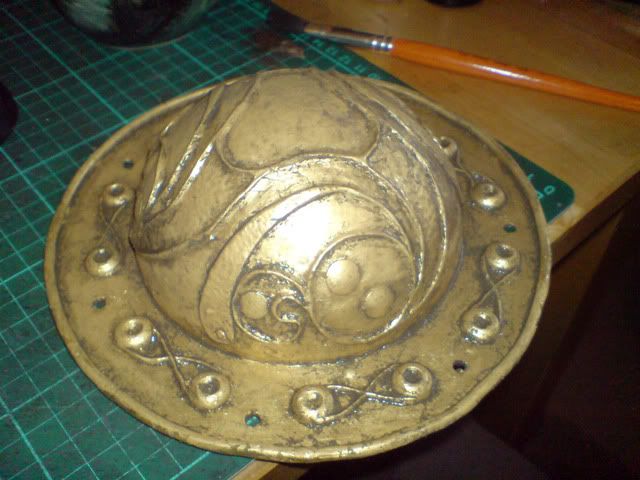 This is where it is a the moment. I'll weather and work it a bit more, but only when it's in place on the wooden shield, to make sure it all blend together properly.
I currently have some douglas fir boards gluing together in the workshop, so look out for an update some time next week.
Thanks for looking!
Last edited: