I recently finished painting up my Howard S Rocky Balboa Sylvester Stallone lifesize bust.
I started with trying to get a nice realistic skin tone & then giving it a sweaty wet look like he just went 12 rounds with Drago.
The sculpted hair was a real challenge to paint especially over the fore head. I may add some strands of black wire in a few areas to simulate more hair.
I also added prop eyes, eyelashes to bring him to life.
Stallone is one of my favorite action stars next to Arnold so I was real happy to add this bust to my collection.
Before pic.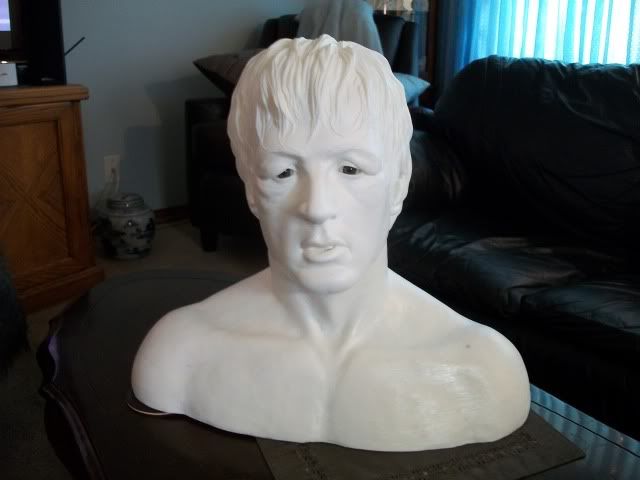 Last edited: