Late last year I finally finished off my Kylo Ren TFA build (my first costume replica) after just about 2 years of working on it.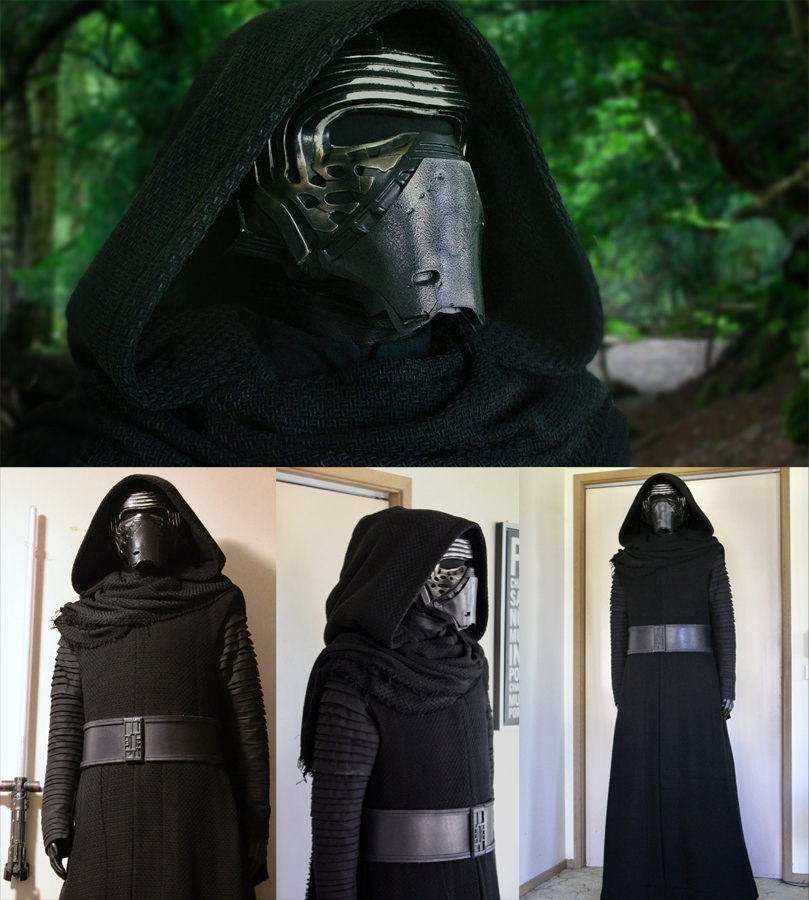 By that point I was adamant that my next build would be a simpler, one item build.
So naturally I picked K's coat from Blade Runner 2049. A coat with about 70-odd pieces all up...and I've decided to make 2 of them.
Go me.
Timeframe
:
I want to get these done a LOT quicker than my Kylo build, so I'm targetting having them done by mid-March at the latest, end of February at the earliest.
First Steps:
The first thing I had to do was draft the pattern. The first steps of this was actually done by laying masking tape over the coat on the NECA 7 inch version, peeling it off and laying it down on some paper. That gave me the rough shapes I was aiming for.
From there I sketched up a pattern for the torso of the coat, but I had to make a physical scale paper version if the sleeve to make sense of all the shapes.
Once I had a rough pattern in place, I took it all into Marvelous Designer, and blocked it all out on the mannequin in there that I'd previously sized to me for my Kylo build.
From there it was just a process of revision. I'd print out a scale version of the pattern and keep revising it till I was happy with it.
Here's the lineup of the first 6 iterations of the pattern:
I was then confident enough in the pattern that I printed off a full size version, and made a mockup in calico (excuse the janky bathroom photos).
I wore it around the house for a good while see if I was happy with the fit, and if it needed a few changes (I was, but it did). Then, after making the adjustments to the pattern I decided to do a final paper mockup complete with working collar buckle and functional welt pockets (I have issues):
I then spent the next few days drawing up the proper, final patterns in illustrator and printed them off: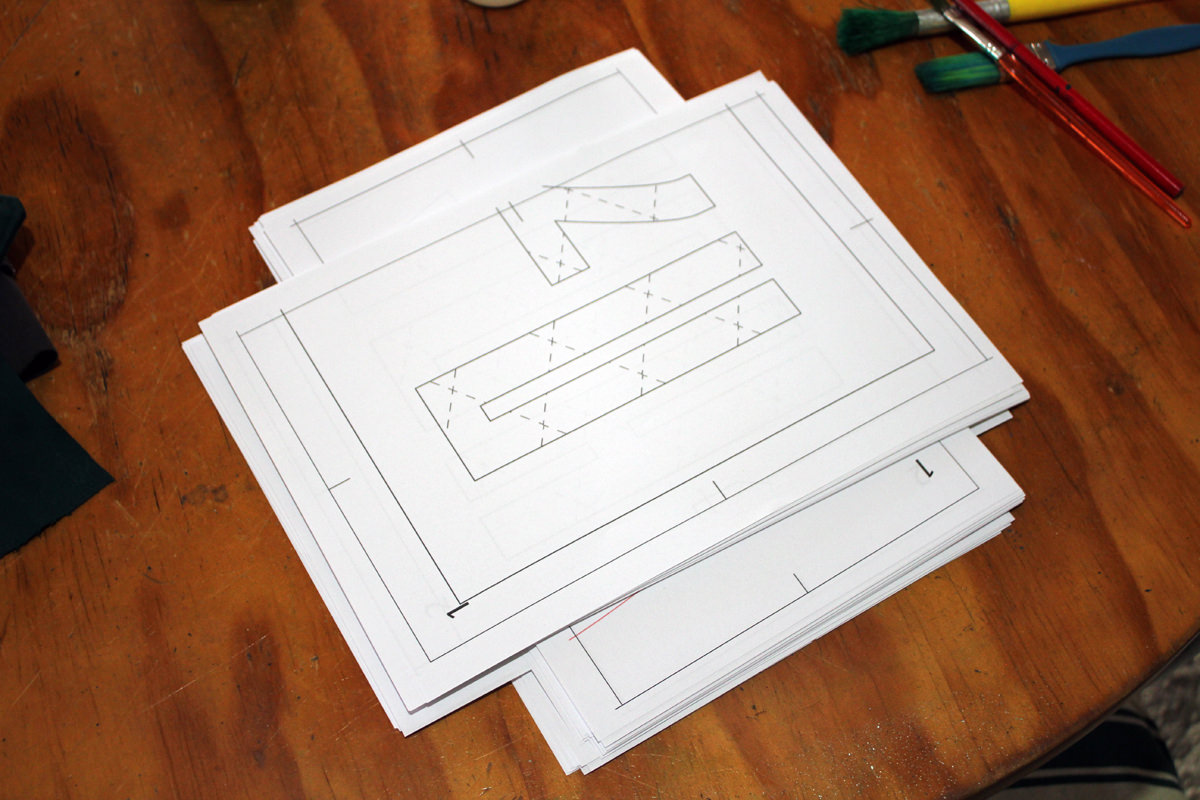 That, my friends, is 83 A4 pages of pain that I now have the joyous privelege of cutting out and sticking together with tape.
----------------------------
That's all for now. I hope to document as much of the build as I can over the next month or so. I'm just waiting on a few more bits of fabric before I can fully start. I should have a post next week going over all the fabric I'm using as well as the saga of getting it the right colour (there's some of that in the big K thread though).
EDIT: just a quick note, up there I kind of made it sound like I based my whole pattern off of the NECA figure. I didn't. It was an early part of it, but I've been studying this coat for countless hours since last October, I've taken a whole bunch of measurements off of it from the ARC display and various hi-res promo shots (counting stitches, counting the weave in the canvas, measuring angles...all sorts of insane stuff), so I'm very confident in the pattern I've done.
Last edited: