Legendary Member
RPF PREMIUM MEMBER
According to the official Facebook page Andrew "Fletch" Fletcher of Depeche Mode has passed away.
Mottrex
and
Grievous
have you heard anything definitive on this story?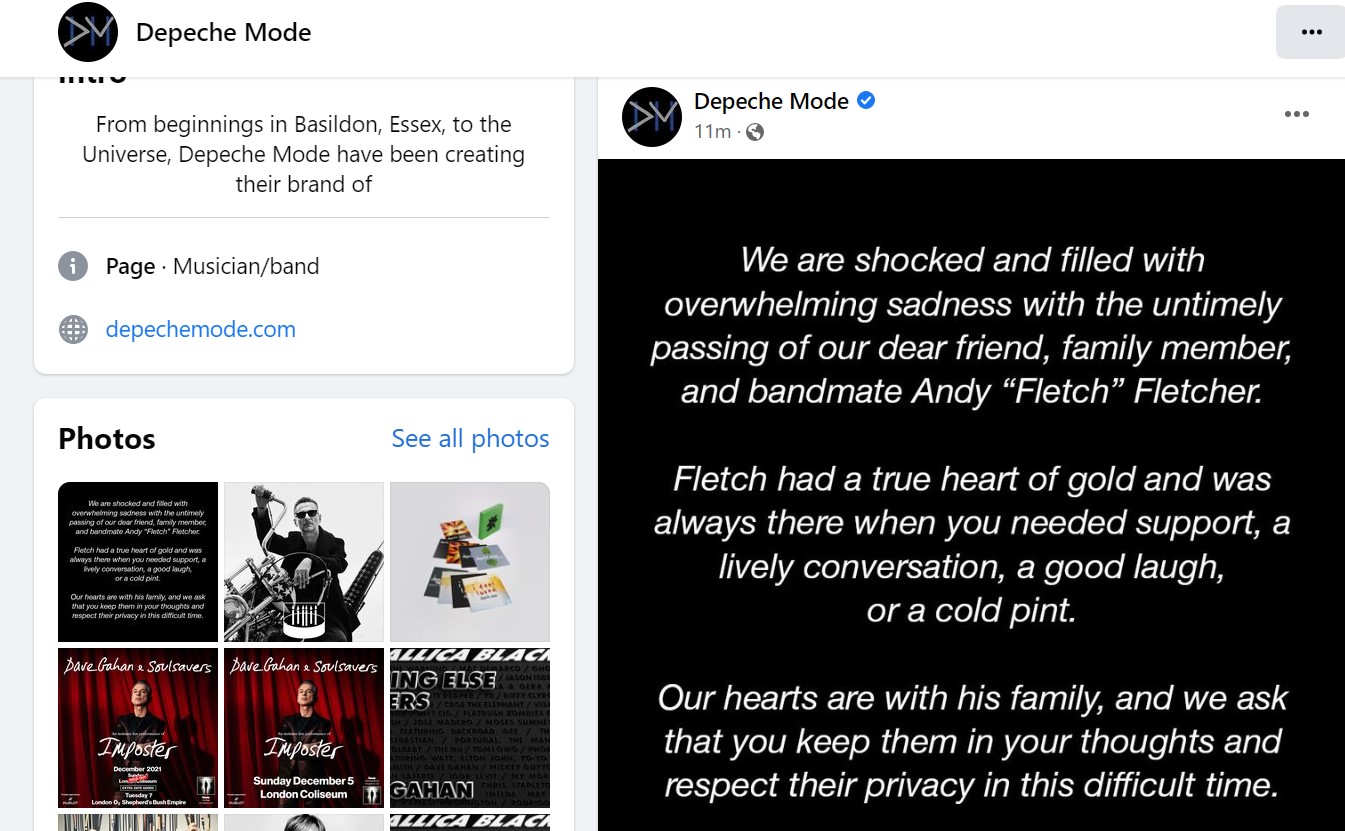 I'm crushed. I grew up listening to Depeche Mode and they are my all time favorite band. I've seen them in concert on every tour since Exciter and their performances, energy, and music has literally been the soundtrack to my life. I listen to them almost daily and their music has meant the world to me.
What a shame he's gone.