Hi guys,
I must have had this model kit for at least 10 years. My wife bought it for me as a gift along with a Revell snowspeeder but I just didn't priorities it until now.
These came pre painted... will be repainted and I figured I would just tidy up a few of the bigger inaccuracies. That was until I really started looking and realised this is about as close to the prototype as that caricature of Lord Vader on the box is to the real thing. Now I'm not a rivet counter and am not concerned with 100% accuracy. I do like things to try and look the part however.
I came across Baloo's thread of detailed drawings to reproduce the head. Some of the guys here (you know who you are) were kind enough to supply higher res copys of his drawings. I have redrawn those in Corel to suit cutting on the laser but am waiting on plastic to continue there so update there soon.
The kit feet are totally inaccurate, have raised lines instead of panel lines and are basically the wrong shape. I wont address the shape too much but am attempting the panel lines and detail. Disclaimer here, I build and paint a kit ok but when it comes to making stuff out of tiny bits of plastic... it's not my forte'.
Here they are versus the studio foot: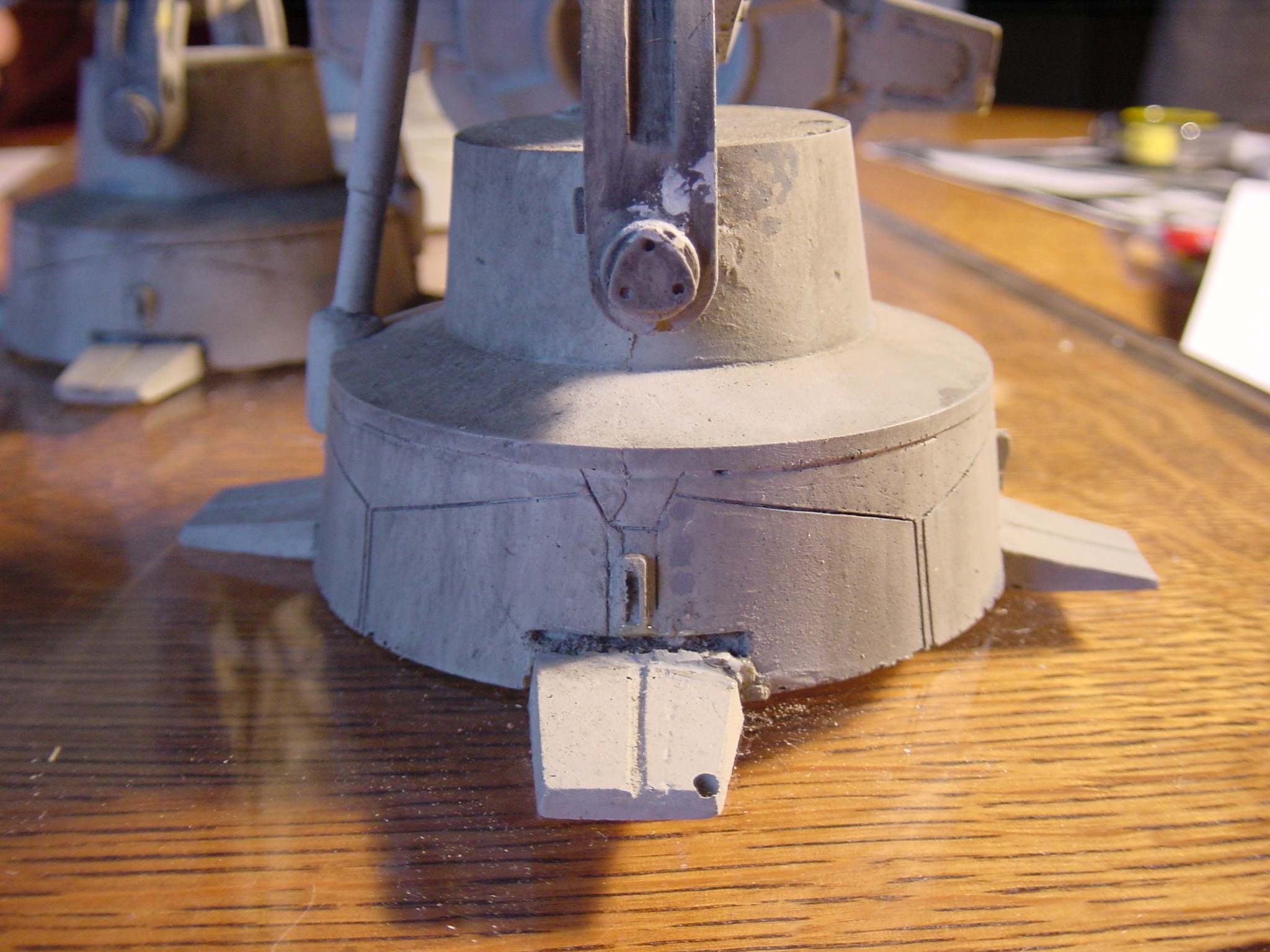 I tried scoring new panel lines but struggled too much on the curved surface. I decided to make styrene strips to glue over the top. Now the laser is not particularly good with styrene as it melts but figured maybe I could get an engave of linework. I made a carboard template and drew it in Corel and managed this. a few holes and melted edges but we can work with this. sorry it's dark... was hard to photo.
From here I scored the lines a little deeper, cut these out and glued them around the foot like so:
Made a bunch of pieces that go above the 'toes' from styrene box and strip.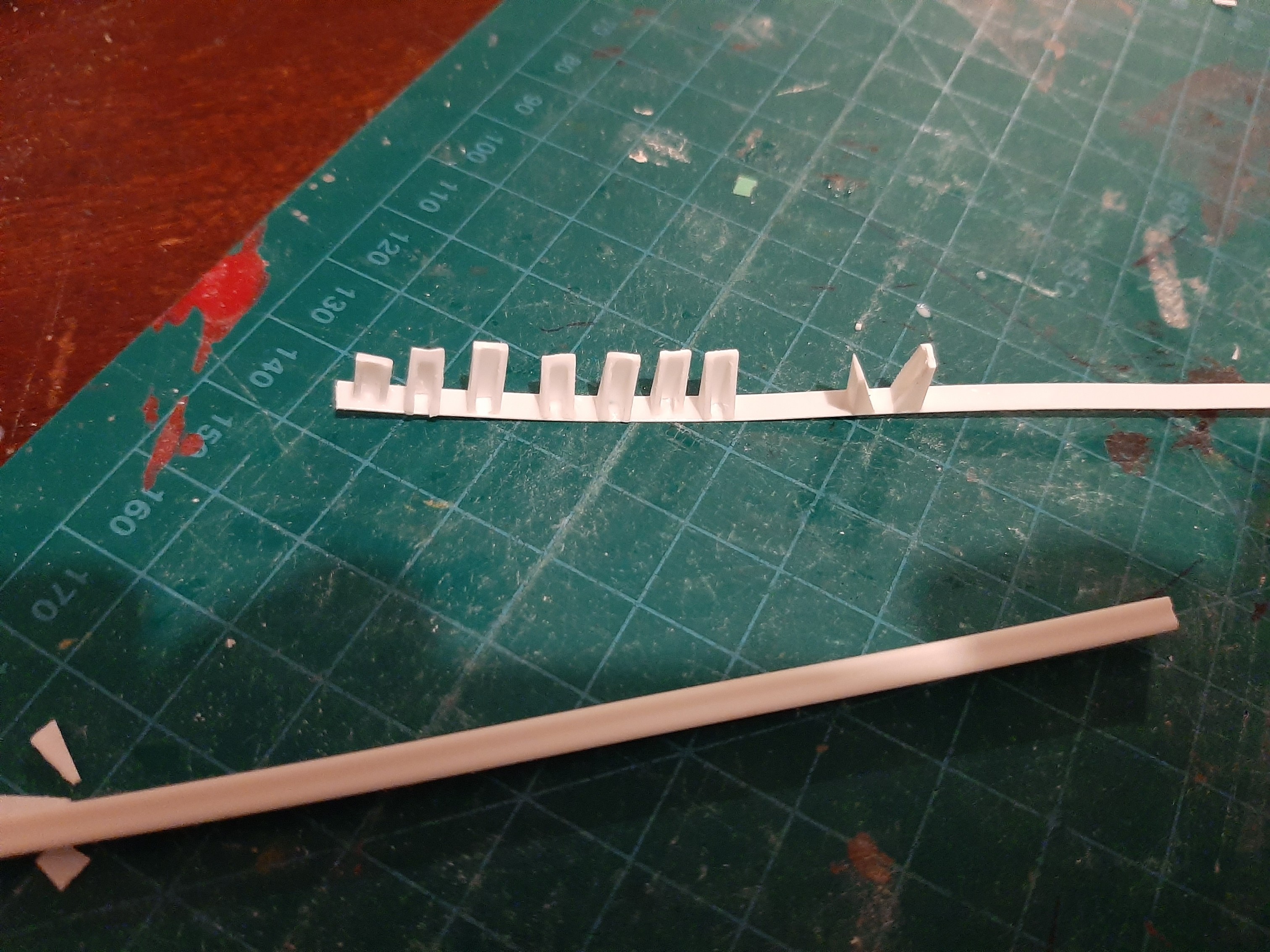 I sanded off the shock absorber mount, added a new one and filled the gap between the styrene detail strip and the foot upper. and a light prime to show the looming results.
Still some finishing work to do here and work on the upper foot section but hopefully this is a strong improvement over the kit foot and I'm not embarrassing myself too much. Currently finishing up this process on the other 3 feet.
Cheers,
Josh
Last edited: