I had this kit when I was a kid and threw it together as fast as possible with minimal painting (hey, it was already white, all I needed to do was put some black paint under the wings). Recently I saw that it had been reissued and just had to build it again. This time I'll take my time.
It's a massive model- I forgot how big it was.
The detail is...okay. Definitely a kit from the 80's. There is an interior for the cockpit with the little chairs for the astronauts (which I think I'm going to skip). Since the windows are so small, you can't really see inside it anyway. That leads us to this...
Ugh...that seam- with the tile detail it's going to be a PITA to get that fixed.
Am thinking that instead of detailing the cockpit, I'd rather detail the cargo bay. For a display, I'm planning something akin to the "in orbit"
Atlantis at the Kennedy Space Center
. Tilted at about 45 degrees, with the cargo doors open, with the robot arm lifting out a satellite. Maybe some illumination in the windows. Still deciding.
The cargo bay is pretty bare bones. One nice thing I've found looking at research pictures is that the equipment seemed to change on every flight, so there is a lot of room for creativity with the greebles.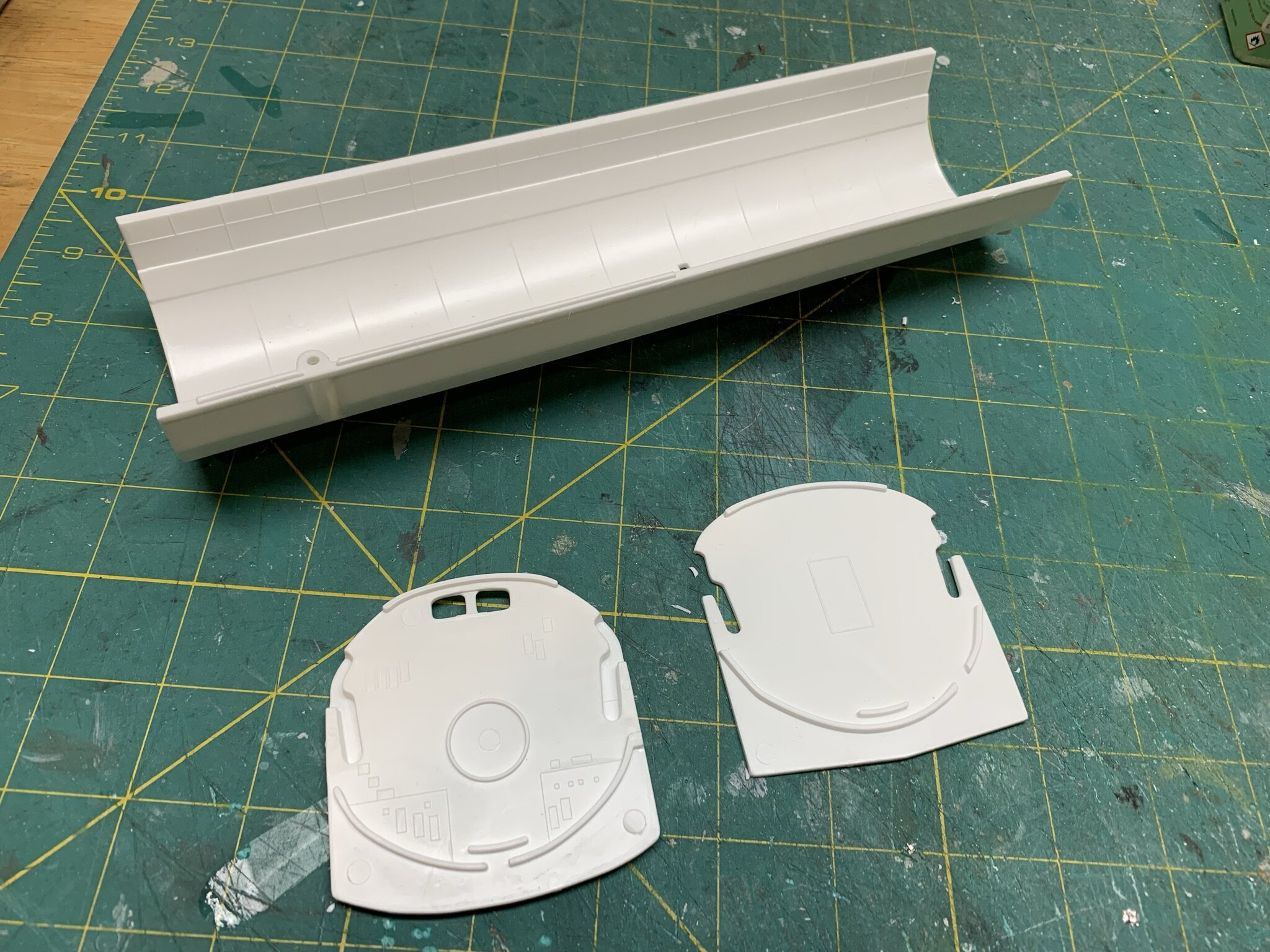 The cargo bay also seems to be covered in a white fabric, so will need to figure that out.
First order of business was to make a little satellite. I had an old space station model from the movie Armageddon that has yielded many interesting donor parts. With some help of my spares box, I kitbashed up something that looks pretty close.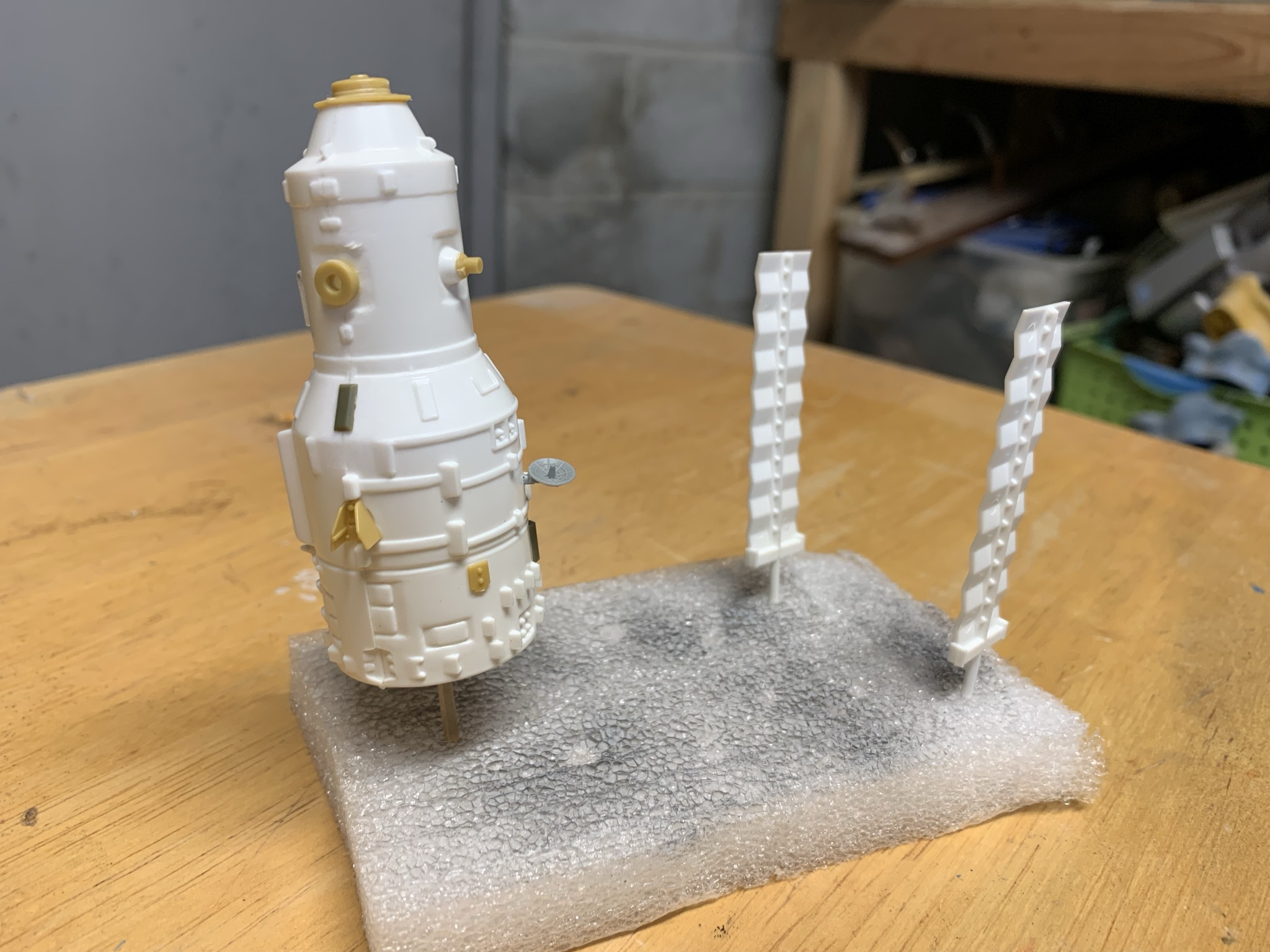 Those expanding solar 'wings' will stay off for now until it's all painted up. I want to be able to put everything inside the model and close the doors if I have to move it- with the wings permanently attached it won't fit in the cargo bay. The rest of the cargo bay interior is pretty bare bones as well- there's a telescope, some antennas and the ESA module (which I'll leave out).
After some cutting down I opened up the rear portion of the cargo detail- will find some more donor bits from the space station to go in there.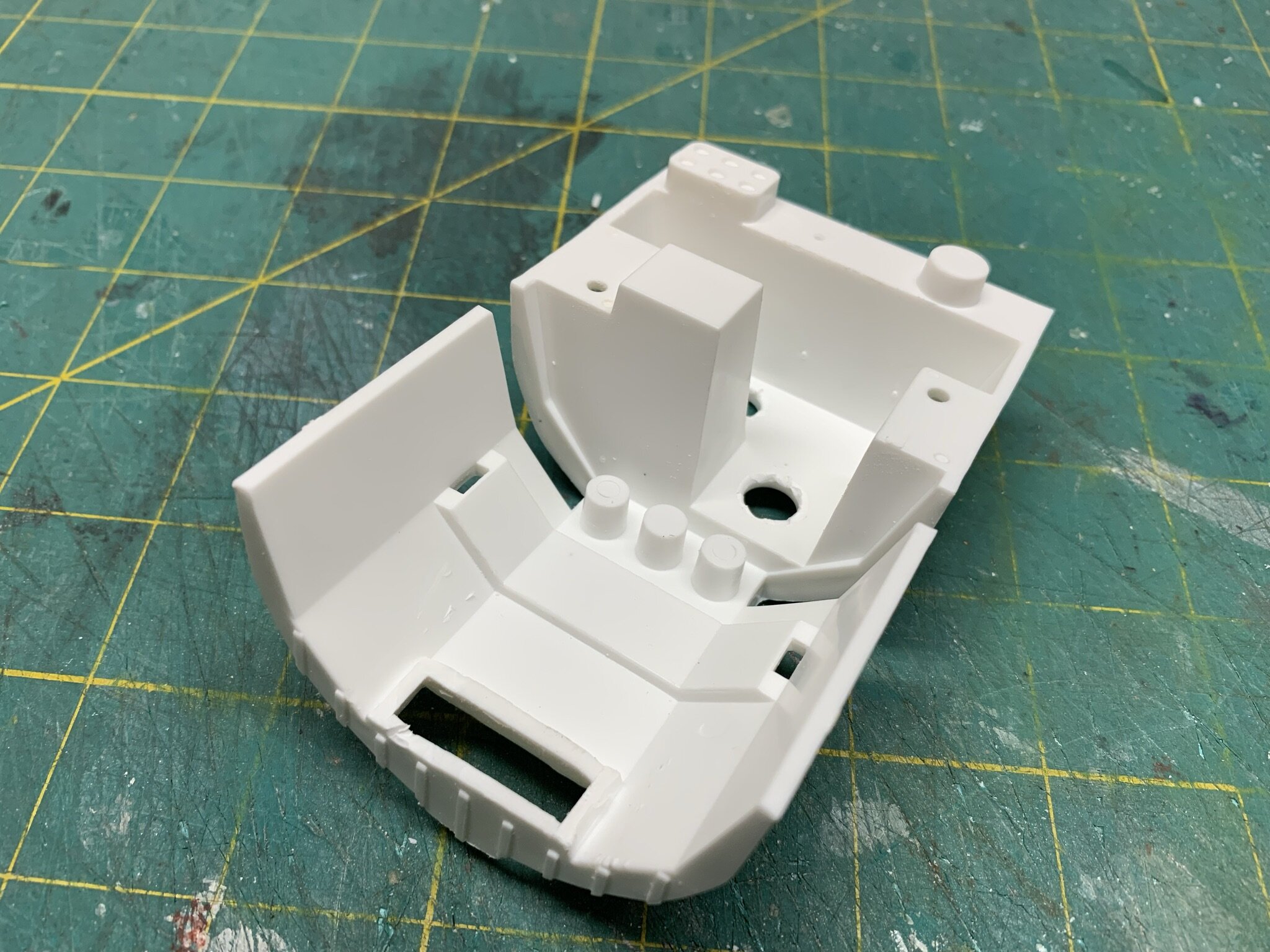 Thanks for looking- more to come...