Sr Member
RPF PREMIUM MEMBER
I think everybody knows how much we love Star Wars here, and especially cantina aliens… to repair and conserve such a fun and iconic charter was a dream come true for all of us.
Our dear friends Bob and Kathy Burns have owned this particular piece since it was gifted to them by Rick Baker, whose crew created the costume for use in Star Wars, Episode IV, A New Hope. Nearly 40 years later, and time had taken a toll on the creature suit.
Our conservation took place over several weeks, and involved extensive repair of the inside of the costume, a custom body form to support it over time, and many days and hours of effort to clean and repair his hands, skin and fur.
Some pics below, but we've posted a ton of pics as we've worked on this and others on our Facebook page, so you'll find a bunch of great shots there -
https://www.facebook.com/TomSpinaDesigns
And you'll also find a gallery on our site:
http://www.tomspinadesigns.com/restoration-star-wars....conservation.html
I hope you enjoy the images below… we were truly honored to work on this for our friends Bob and Kathy!
Tom
Muftak arrived in desperate need of a little TLC
Maria carefully begins the conservation, cleaning the latex hands
Melissa begins repairs to the fur skin, stitching together numerous tears and separations
Melissa and Tom begin the fur cleaning process, carefully giving Muftak his first bath in 40 years
We shampooed Muftak one side at a time so we could measure the results. What a difference!
These before and after shots show what a difference a few weeks can make!
Muftak has become an honary member of the TSD crew!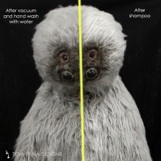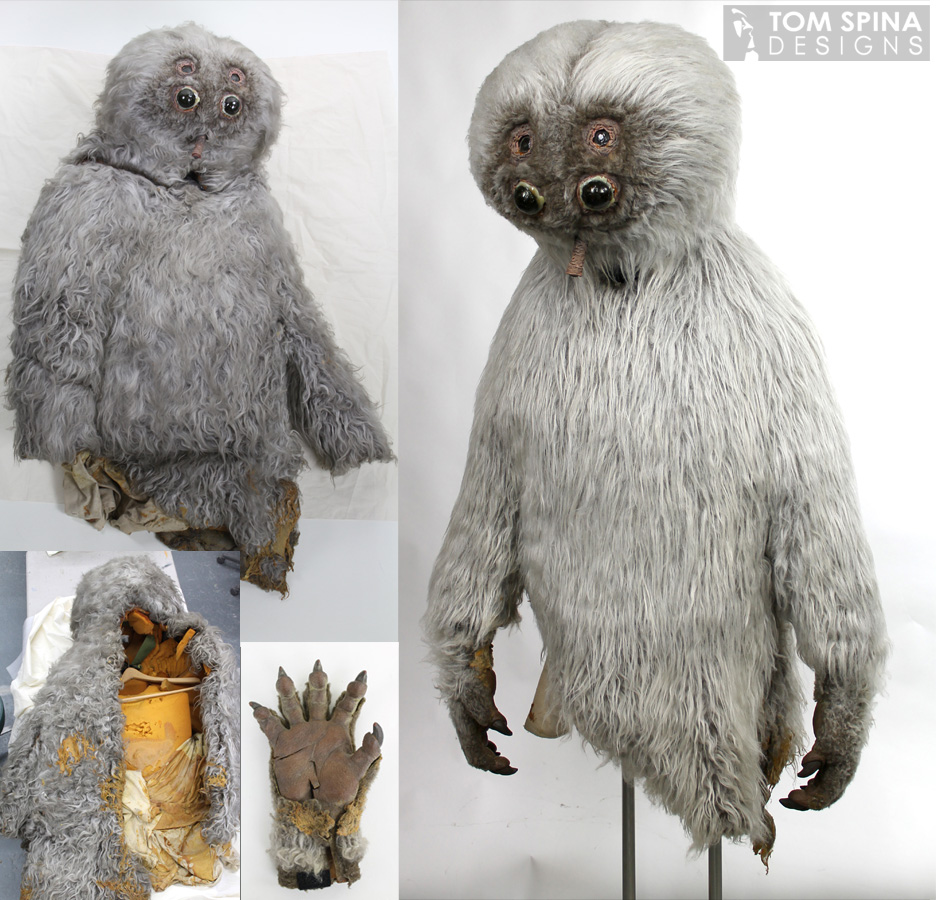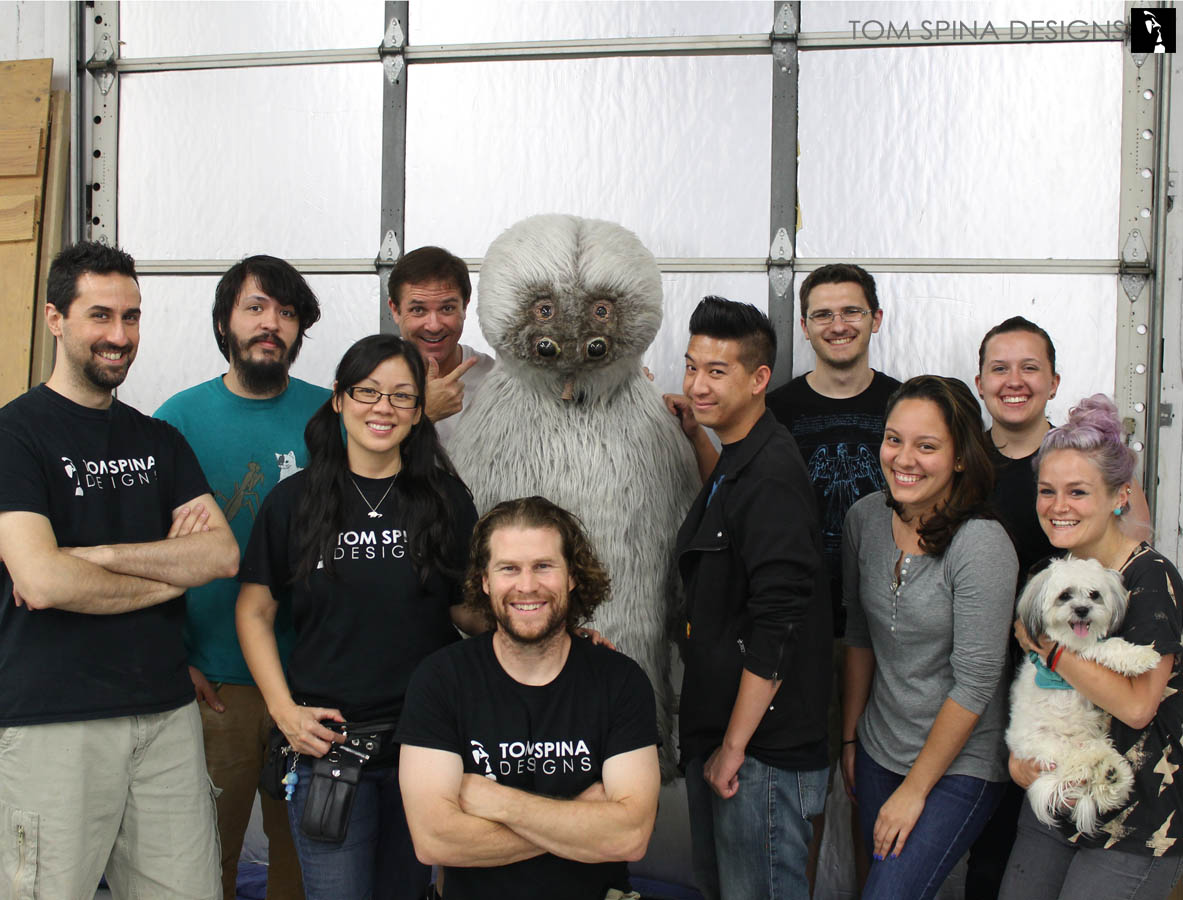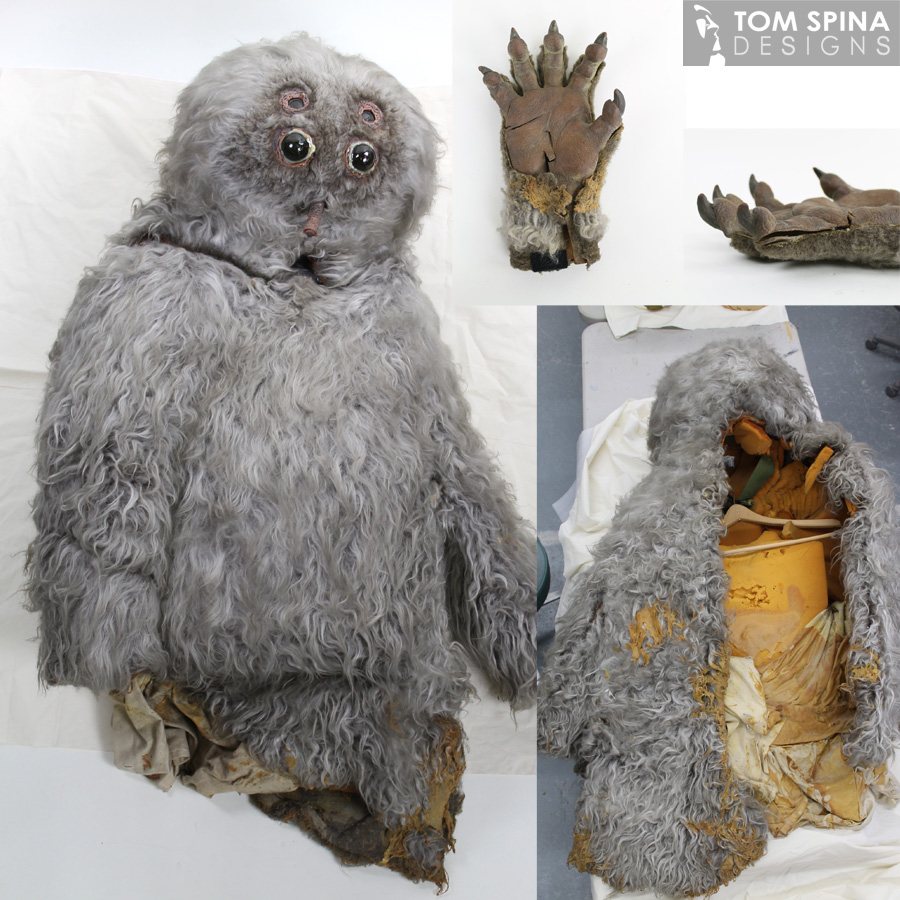 Last edited by a moderator: