I've been given a pair of silicone moulds to make myself a set of casts of two Classic (Tom Baker) Doctor Who monsters from the 1970's, one being The Hand of Fear and the other being The Brain of Morbius.
These have been on my want list for decades, ever since I found out that the moulds still exist. This is what they looked like on screen:
The Hand of Fear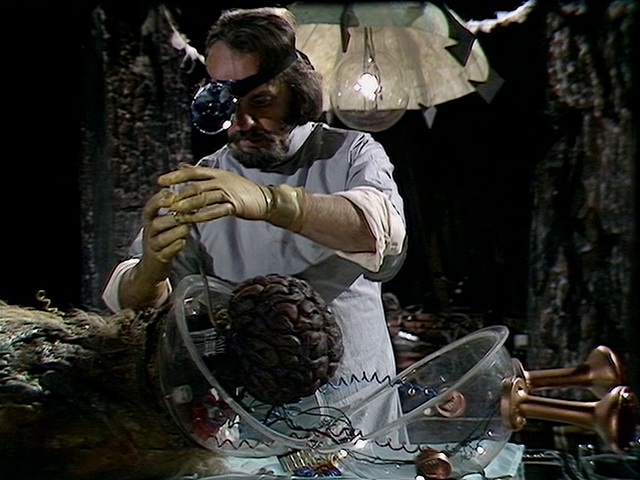 The Brain of Morbius
Being so old, they're both starting to show their age and on the first test cast that I did, I encountered huge problems - they leaked like a sieve!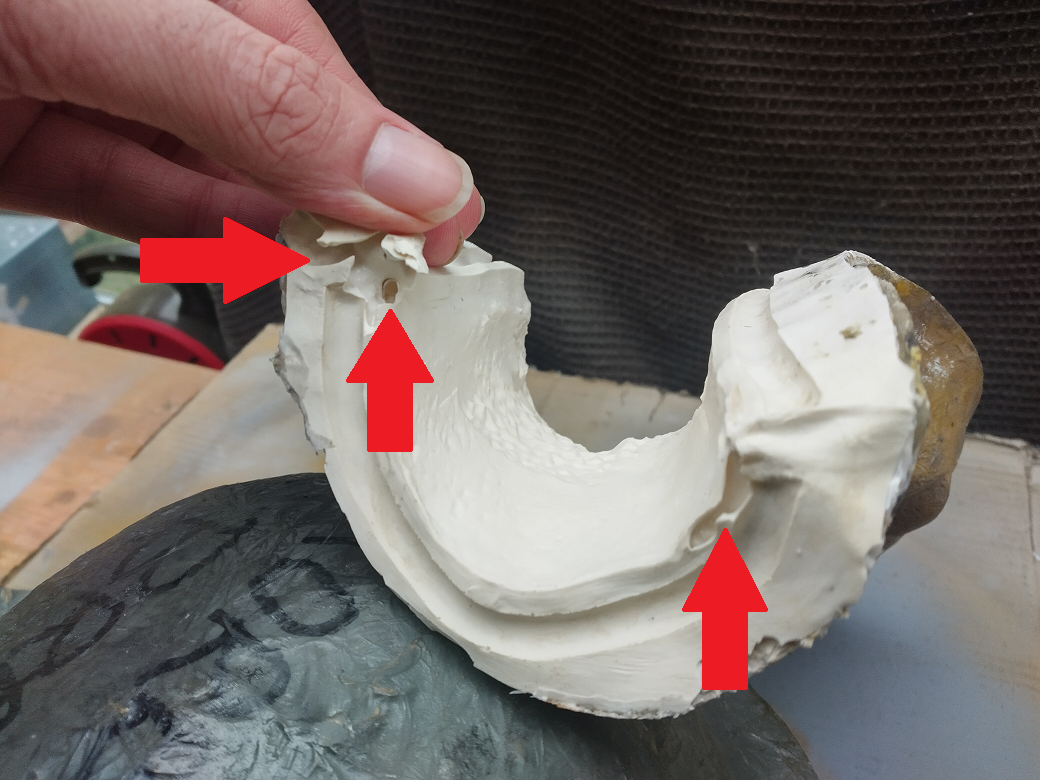 Both sets of moulds have tears, voids and missing sections that have caused all manner of issues, so to get anything decent out of these, they need repairing, so that's what I did.
On both sets, having established that my new silicone is compatible with the ancient material, I set about patching the splits, filling the voids and bulking out the tear outs - and I have to say, it worked beautifully!
This is the first pass on the initial split repair. It's not much to look at here, but the repairs worked wonders. No more mis-registrations leading to deformed pulls, no more voids in the casts... just clean, perfectly detailed pulls - just what I wanted.
A nice, but raw pull of The Hand, with a little bit of flashing to clean up...
And the Brain. I need to fathom a way to increase the clamping pressure because the flashing here is thick and ungainly - but that's what test pulls are for.
All I have to do now is paint them up and add them to my collection.
This is a video of me making the repairs.
Thanks for looking!