I've spent the last couple of days prepping and painting this resin Miles Teves cineart Frankie bust, for use in my latest 1:1 monster.
I tried to bring out the texture in this one as much as possible, with a multi-layered paint scheme (dark green, light green, browm wash, black wash then a lighter green drybrush).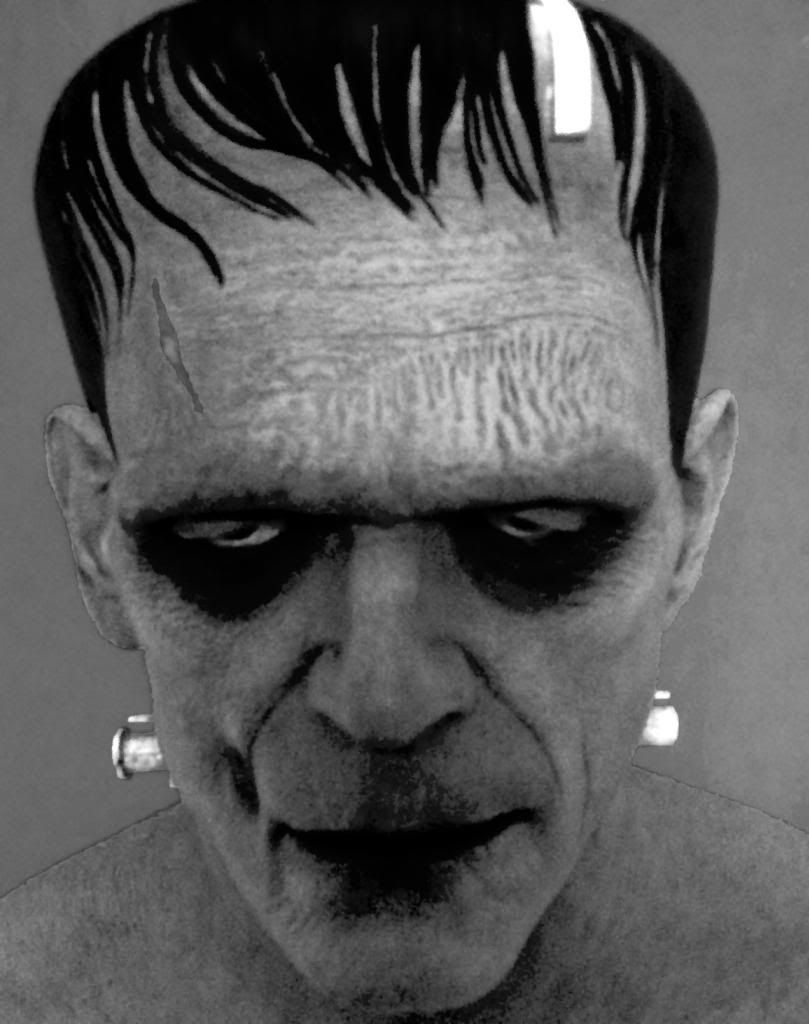 Hope you fellow monster-lovers like the pics - I'll post some photos of the completed lifesize once I'm finshed. I'm planning to cast my own arms for this one, that should be fun.
Al