Hey there,
thought id share what ive been working on this week,
Last sunday during the storms here in TN we just stayed in and i sculpted this.Its obviously the Egg from aliens. it sits about 8 inches tall and is sculpted over the base to one of those "push lights". I made the details a tad bit over exagerated on purpose. These will be cast in clear resin and can be painted so that the light can shine out.
I sculpted it in non-drying clay, followed by acrylic spray sealer.i then had some of the latex mold maker so i used that first.i layed on coats of Latex for about 4 days.
Then to make a thicker silicon jacket i mixed silicone with acrylic paint and lathered that on.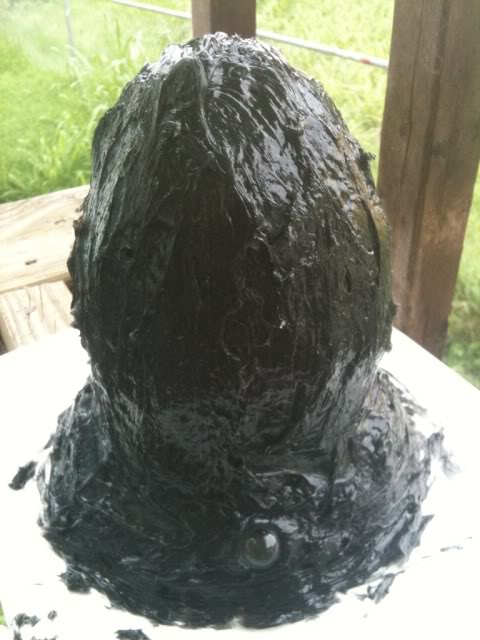 today i pulled out the master and slush cast a couple of the eggs.thats all there was too it.
I should have some clear resin soon, Ill try that and see how it works.I believe it will light up even in white but not sure.Going to experiment.If anyone wants to add them to their collection let me know.I can throw a for-sale thread out.
anyway, Enjoy