Hey guys it has been awhile since i posted anything i wanted to share with you all my latest work. i am making a Resident Evil Afterlife Exectutioner costume. here are some pics of where i have been and where i am at... let me know what you think...
here is a shot of a figure i am working off of.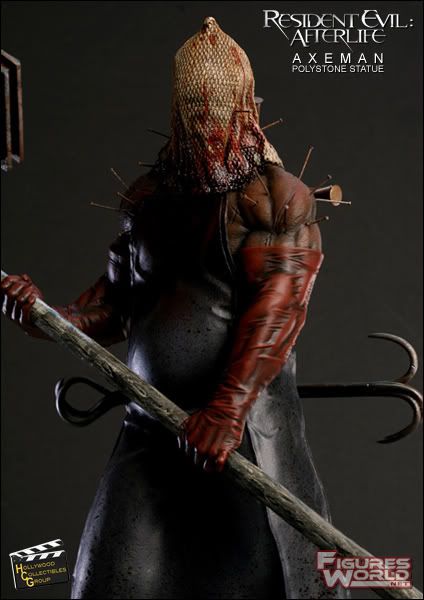 here are the progress shots.. i ordered a muscle upperbody suit from brandon lane..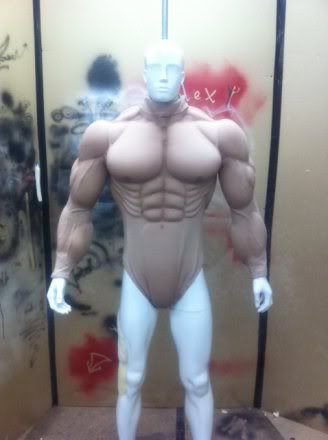 a custom mask made by a good friend
here is muscle suit painted by a friend of mine Joe Evans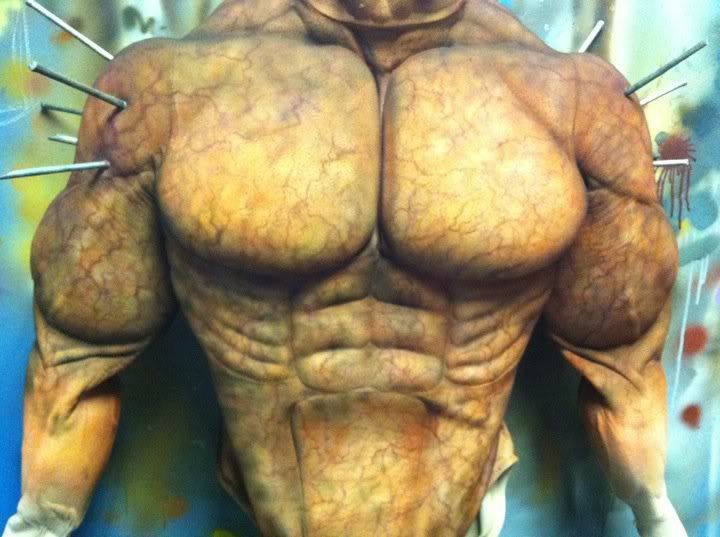 i made the fabric parts and did all the distressing.. it isnt completed just yet but it is starting to look really really sweet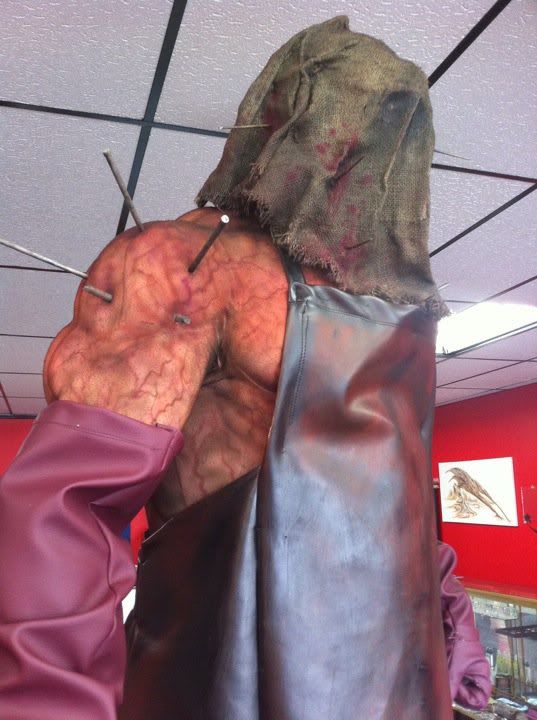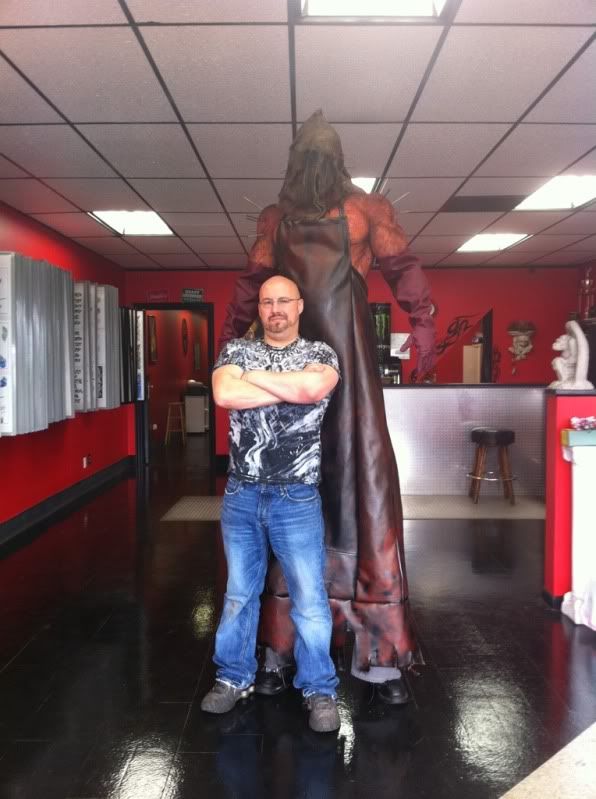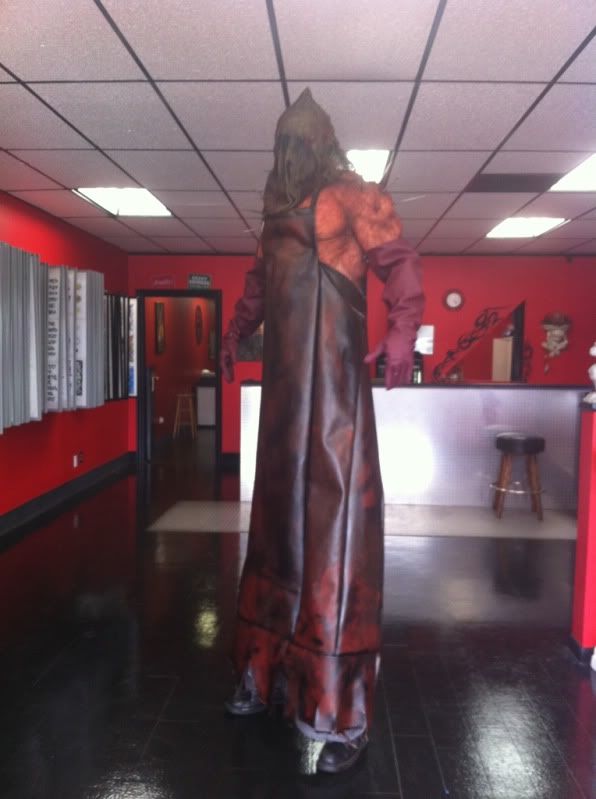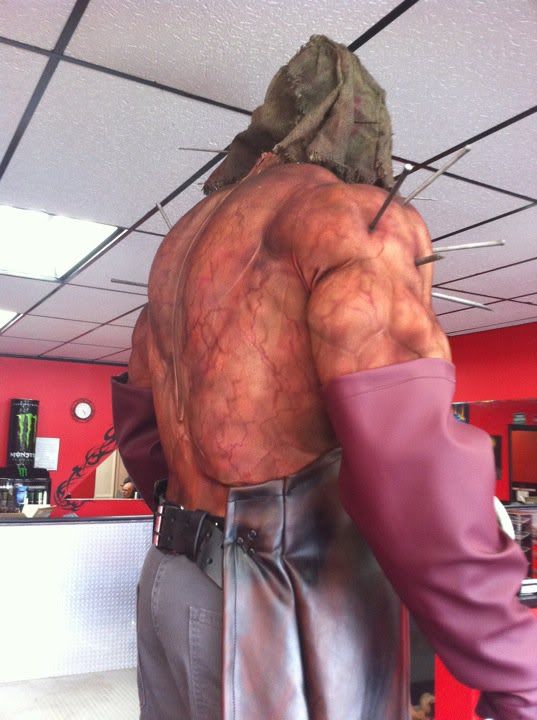 oh yeah i am wearing sheetrock stilts to get the height. i believe it will be the show stopper at dragoncon this year.
i will update you all on the axe very soon. i am CNC machining all of it out and will have pics up soon..
i hope you guys enjoy..
Last edited: