A few weeks ago Celtic_Warrior, Kirk, asked me to repaint his Snyder Scar Suit and Usurper legs.
This is the result;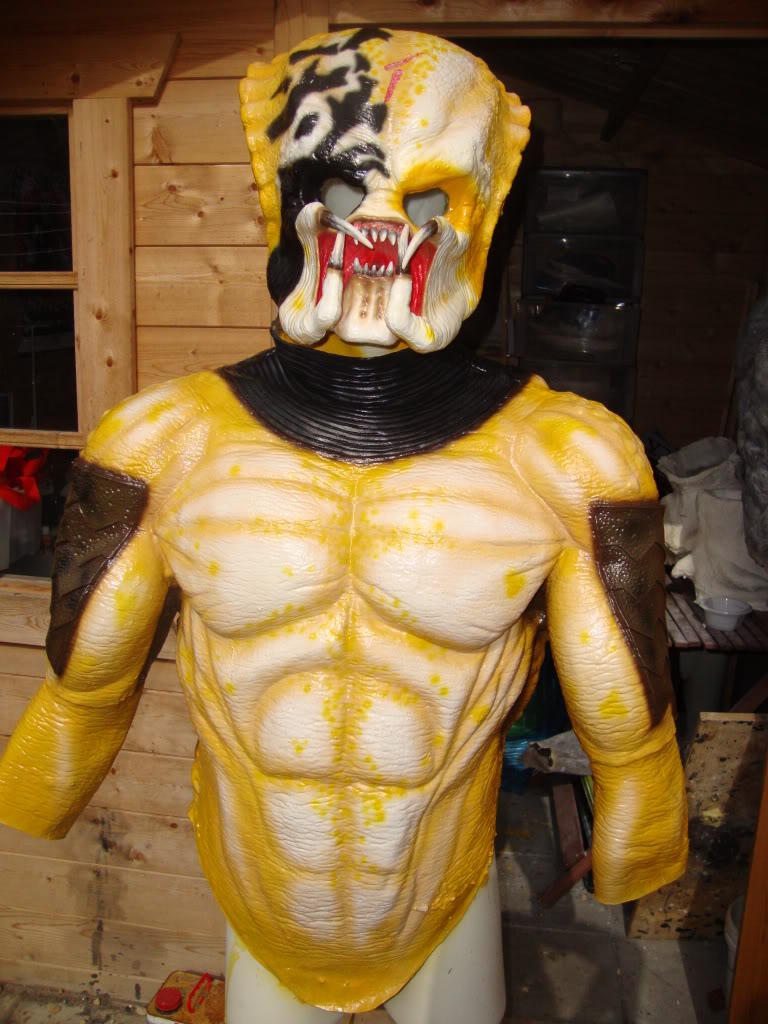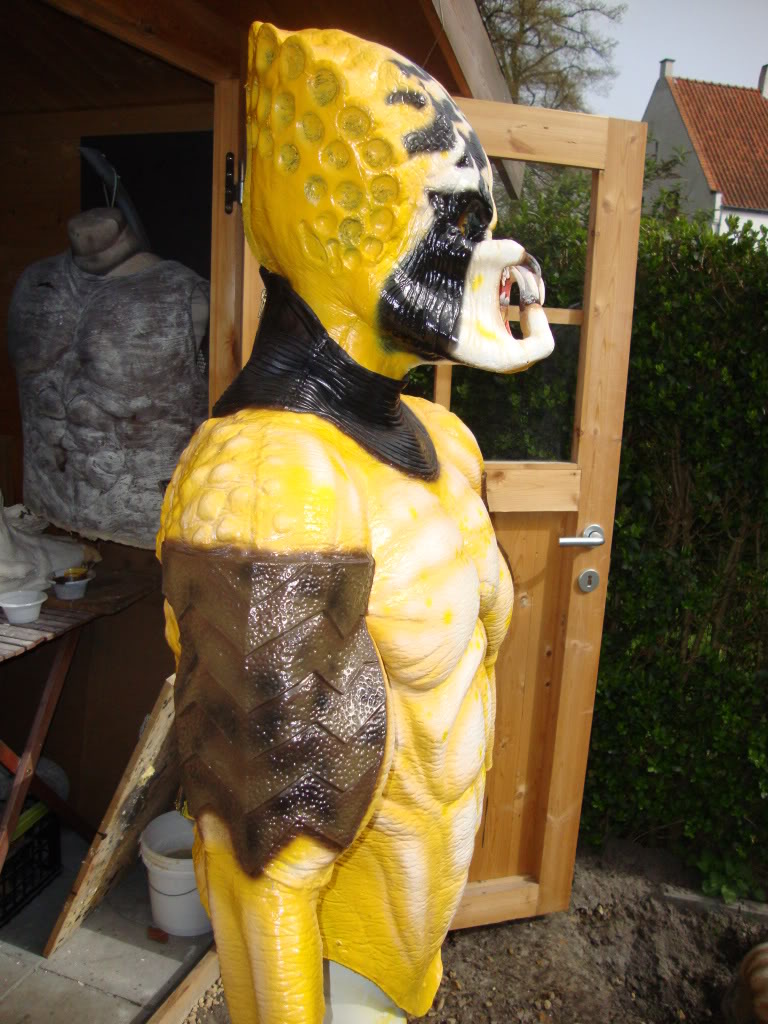 And now some explenations of this not so common pred ;-)
Kirk send me a reference picture of a mask and asked me if I could paint his suit using inspiration from the picture.
Since the original colours on the suit are dark I knew this would not be an easy job because the new colours were light.
It would be a long job full of patience to make the original colour disapear layer after layer.
Because this pred would not wear much armor, and the bicep and backplate could not be removed, I painted them in weathered leather look.
Not showed in the picture but the hands, feet and legs are done in the same pattern.
This pred also have white dreads. I used the original Snyder dreads and coloured them by laying them in a bath with latex and pigment (light eggshell colour)
Kirk, have fun with it and thanks for all the trust in my work.