EDIT: Renamed this from the collecting movie ticket stubs, as its now reflecting that as well as general Cinema memories and themes.
I hardly go out to the movies anymore, but when you are younger, its the cool thing to do with friends....and then I got a job at the theater and worked there for 8 years. (1998-2006)
There were times in a Thursday night where a new movie was coming out the next day. Projection had built the new movies and were suppose to watch them and make sure they were going to play alright. There were actually a ton more movies from those nights I didnt have a ticket for. During business hours while not working, they could print a pass (free ticket) for myself and a friend.
We had 22 screens, so there was always plenty to pick from.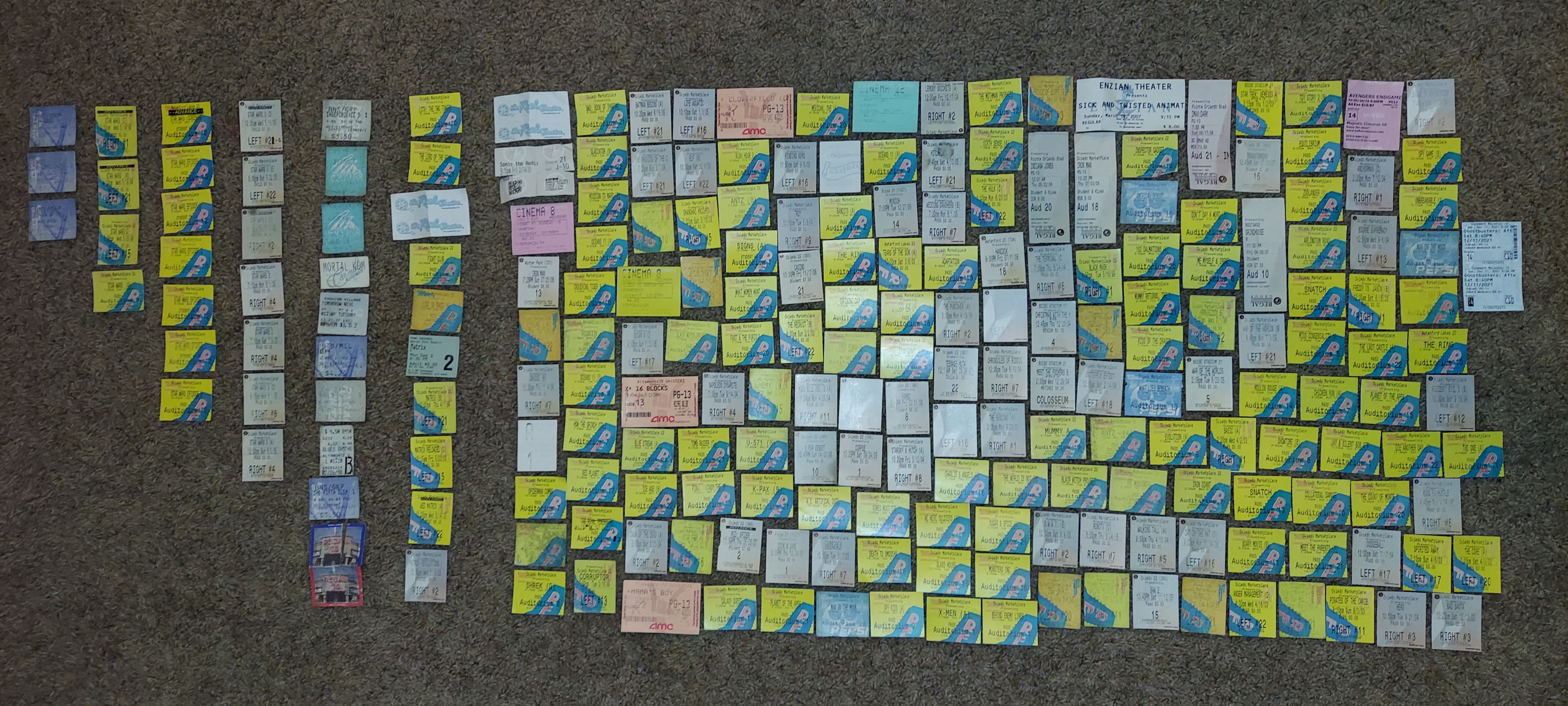 The very left is the Star Wars Special Editions.
Then the 4 times I saw SW Ep. I
Then Ep. II eight times. (I seem to missing one of those tickets somewhere)
Ep. III seven times.
The 5th row starts with my oldest ticket, Independence Day, and runs down through the movies before I worked at the theater.
Row 6 has the three LOTR movies.
Fight Club
Lost in Space (first movie at my theater 4/11/98)
and the Matrix movies.
Everything on the right of those are just a random layed out mess, somw which are super faded and hardly readable anymore.
Newest is Ghostbusters: Afterlife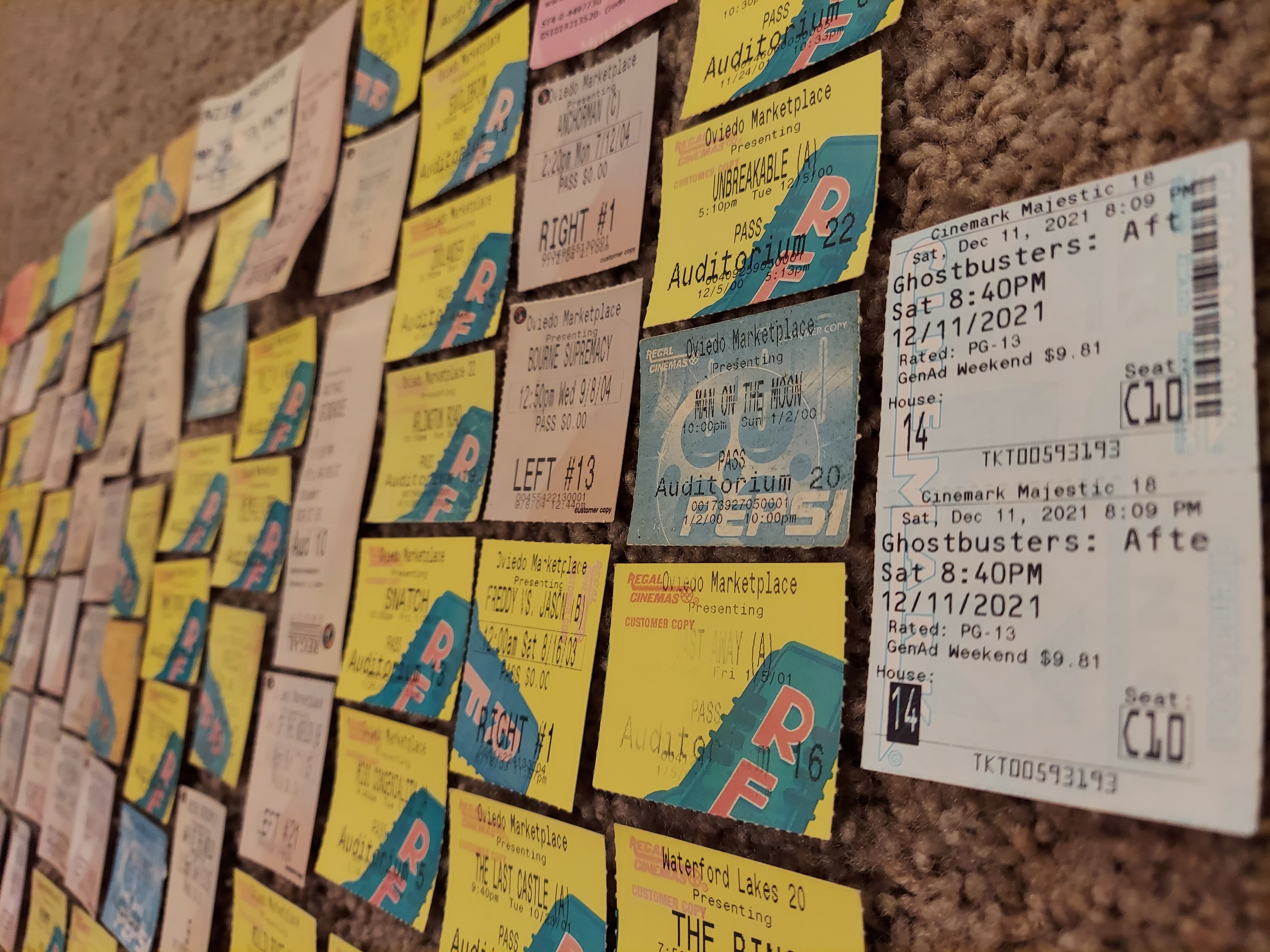 Just thought I'd share some neediness. (Just saw what that said. NERDINESS!!! Not neediness. Lol)
Last edited: