Sr Member
RPF PREMIUM MEMBER
"Cross of Coronado"
​
The
"Cross of Coronado"
was
Laser-Engraved & hand-carved, cast in pewter,
and then
24kt Gold-Plated!
It measures
22cm
L x
17cm
W x
1.8cm
Thick.
In the center of the cross are laser-cut inlays set into deep grooves.
The large inlay has a
Dark Blue Enamel Resin.
The thinner strips are
Real Mother-of-Pearl.
Mounted on each of the fours ends of the cross are three
real Akoya Pearls
surrounding a custom-cut
Blue Lace Agate
cabochon.
The cabochon has a lower profile than the spherical pearls, just like the original prop. Around each pearl is a decorative recess, with the same dark blue enamel resin as the center inlay.
It is then strung with
Antique Gold-Plated Rolo Chain!
When exploring the deserts of the Four Corners region of the Southwest, a young Indy discovers a group of treasure hunters digging in a cave. They find this beautiful crucifix, which Indy then steals in the hopes of giving it to a museum. This Spanish style cross was named for the sixteenth century explorer Francisco Vazquez de Coronado who searched the American Southwest for the treasure-laden Seven Cities of Cibola.
The research and creation of this Cross was done by a group effort of myself and many Indiana Jones fans from the Indiana Jones forum 'Club Obi Wan'!
A very high quality replica of the "Cross of Coronado" that you will ever find, and is as close as you will get to the real thing. Especially, when you feel the heavy weight of it in your hands.
The pictures here do not do this prop any justice.
Price: $375
Interest List:
1. probablyjarrett
2. kevin926
3. cjunco1937
4. Nightfall
5. Terrasolo
6. Renegadejones
7. Helixios
8.
9.
10.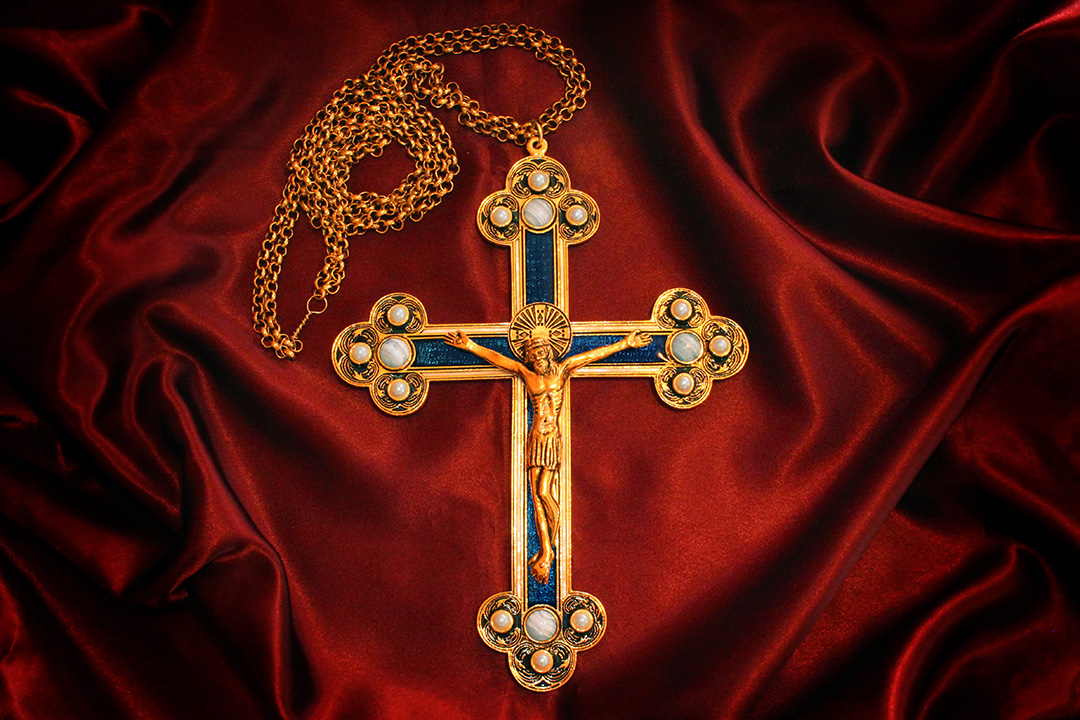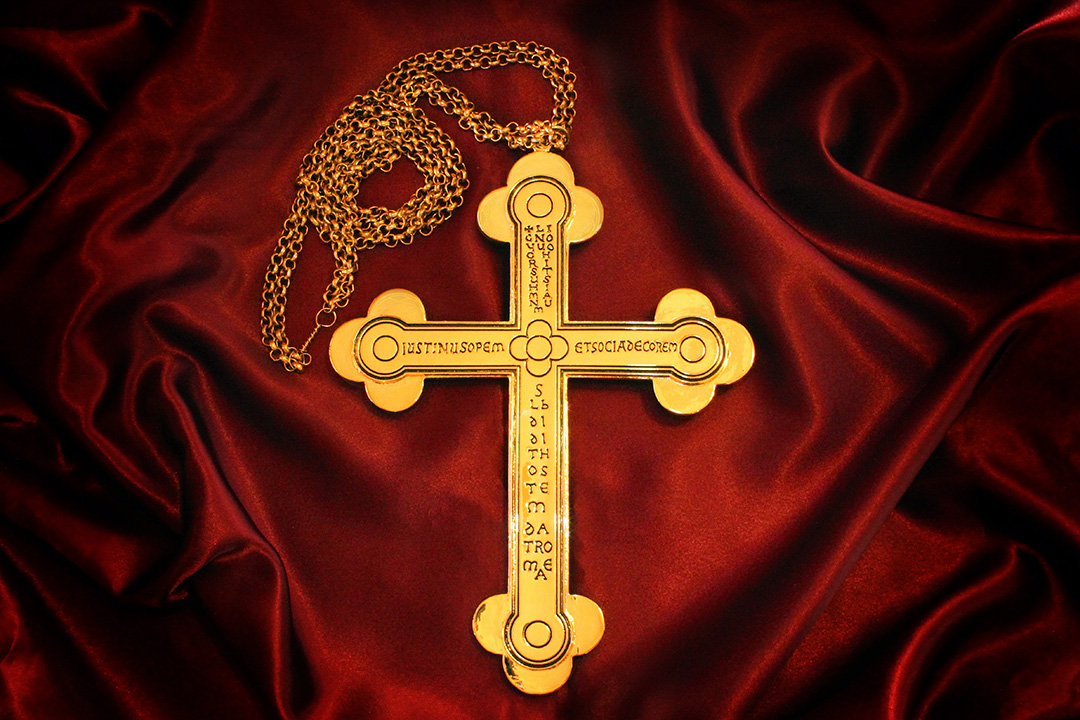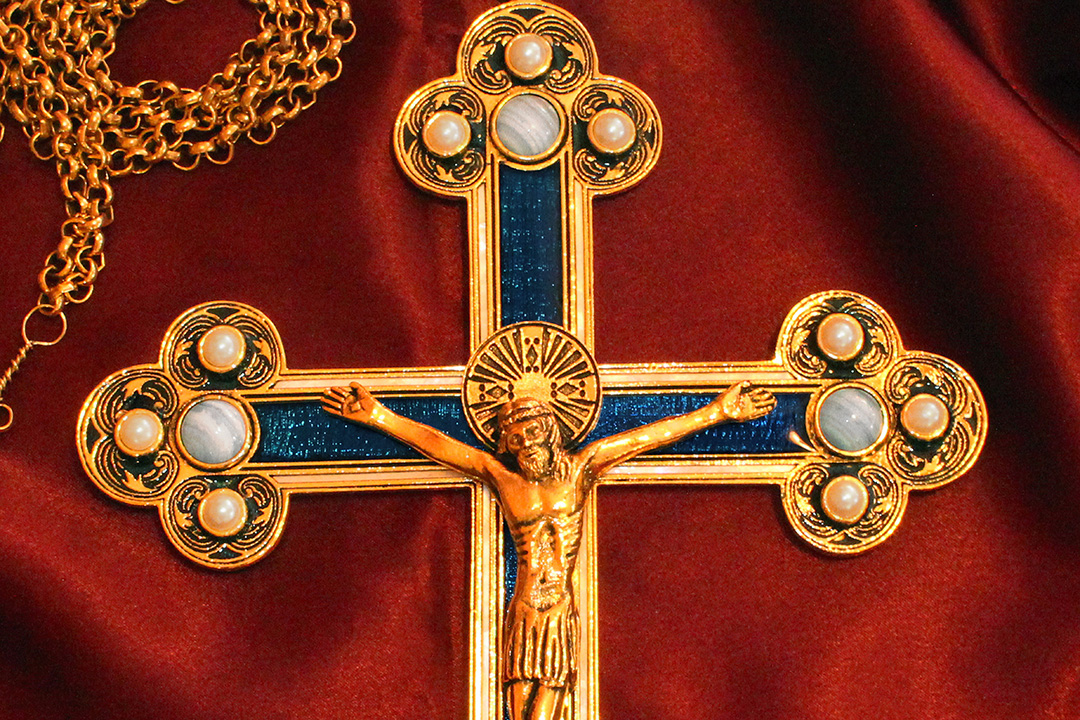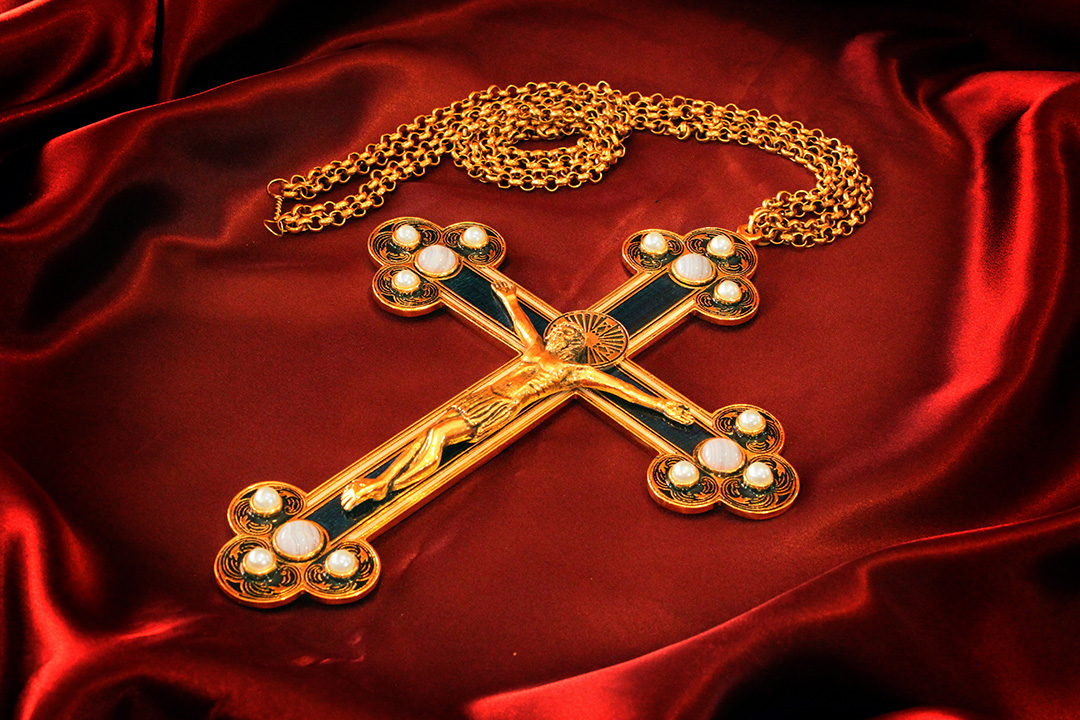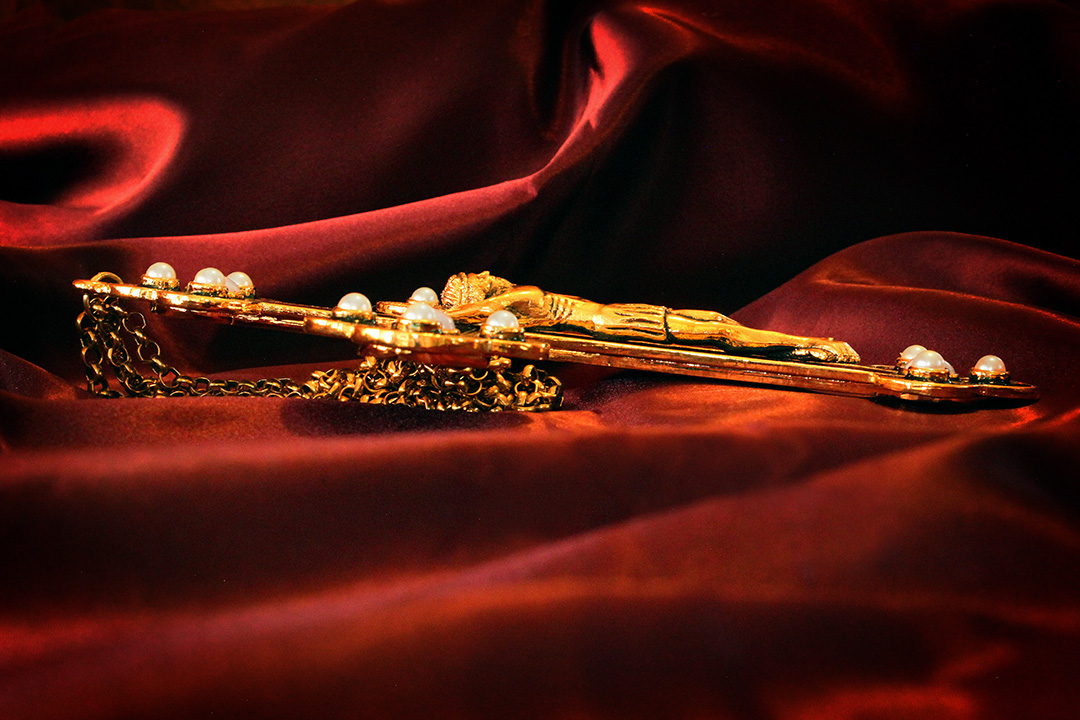 Here it is next to the original prop!!!
Optional, you could add a strand of fine gold-plated rope chain to stitch together the Rolo Chain if you choose to make it even more accurate.
Reference photos for stitching the Rolo Chain together with the Fine Rope Chain!
Last edited: