I've always liked the hand phaser from ST:IV that by Kirk to lock the doctors in the closet during the rescue scene. Over a year ago I won one on eBay but it wasn't in the best of shape. I've been slowly working at it over the last month or two and think it's finally finished. It looks 100% better now(at least to me!).
BEFORE: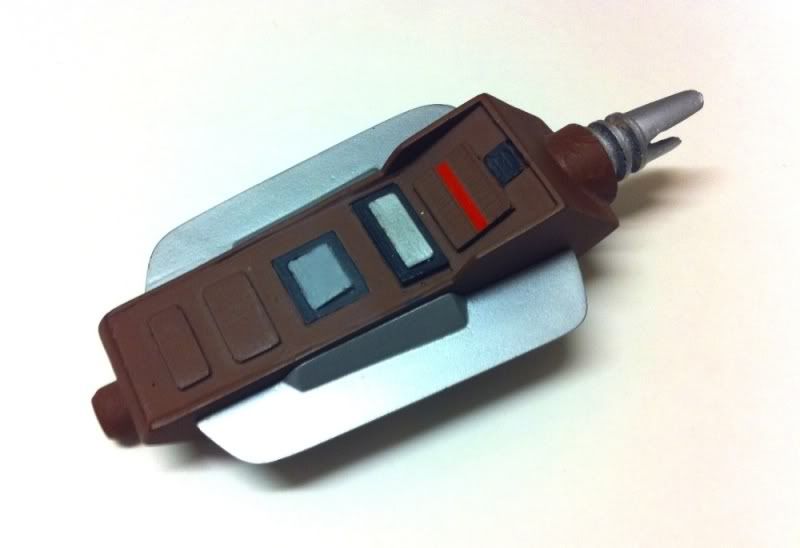 AFTER: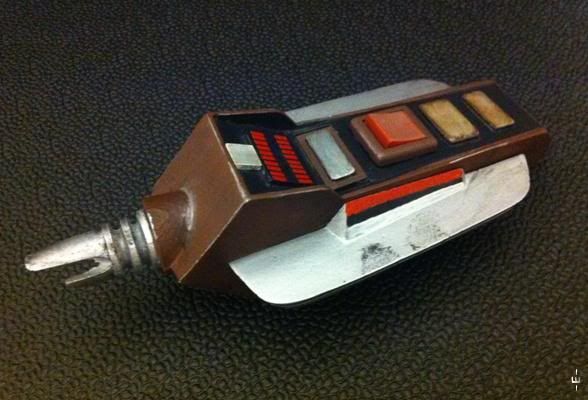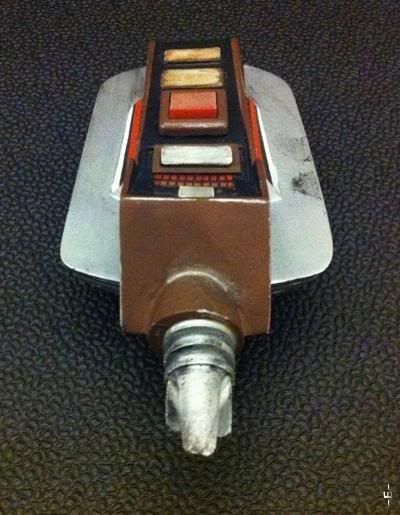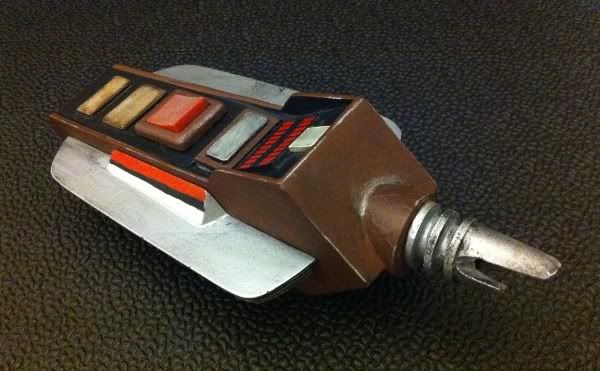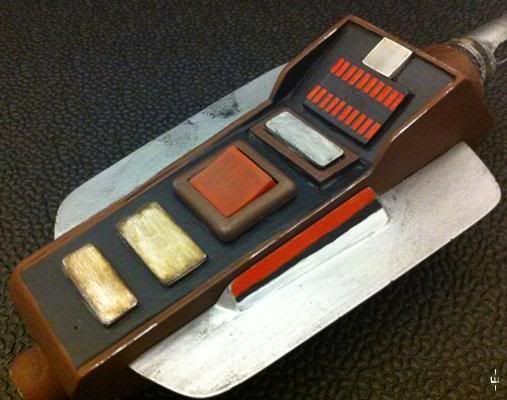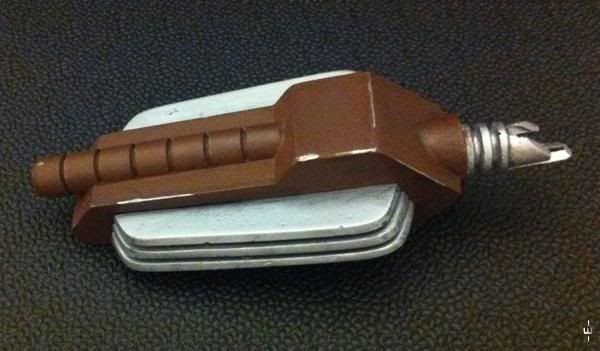 Screenshot: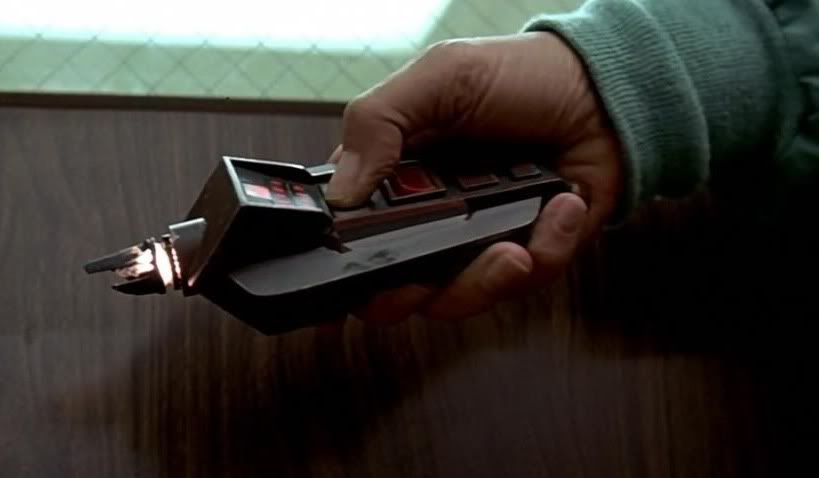 The actual color of the phaser, tip and fins was good so I left that alone. The button panel was spray painted with a matte black. The power meter was redone by cutting out twenty individual pieces of 3M red plastic tape. Let me tell you, cutting twenty pieces of tape the the exact same size is not an easy task!
Next the square above the power meter and the resin rocker switch were Dremeled out. The square, which looks like an LED in the screen shots, was replaced with a square LED that was used in the STIII Federation and Klingon tricorders. The rocker switch was replaced with a working one and make a nice loud click when you press it
I cut out pieces of aluminum for the trigger and the two rectangular areas below the rocker switch. They were sanded to make a rough surface and weathered with paint. I also painted on the "racing stripes" on each side of the fins.
Lastly, the phaser was mucked up Klingon style by wiping down the surface with a mix of black acrylic paint and water and then wiping it down. The effect is very subtle, but that's what I was going for. The firing tip was dirtied up a bit more with black paint and then some edges were weathered with silver.
All in all I think it came out nice and I'm very happy with it. Thanks for looking.