Hi all,
I'm finally ready to kick this thread off. My first major prop project on here was a Kylo Ren Helmet. You can see that thread here:
UPDATE: You can now get the Reforged Kylo Ren Helmet files here - Kylo Ren Helmet - The Rise of Skywalker - Reforged Version by Magnavis Hey all, I'm just about ready to jump into this project; a scratch build Kylo Ren Helmet and Lightsaber. Around Xmas I invested in my first 3D...
www.therpf.com
In 2019 I updated my Kylo Ren Helmet files to include the Rise of Skywalker variant, but at the time I was working on other things, and didn't get the chance to print it out myself. I've learned a lot since then, and so wanted to revisit Kylo.
Over Xmas, I made some further updates to both of my helmets, making significant changes to the faceplate.
Both of my files are free to download at Thingiverse:
Kylo Ren Helmet by Magnavis
- TFA
Kylo Ren Helmet - The Rise of Skywalker - Reforged Version by Magnavis
- TRoS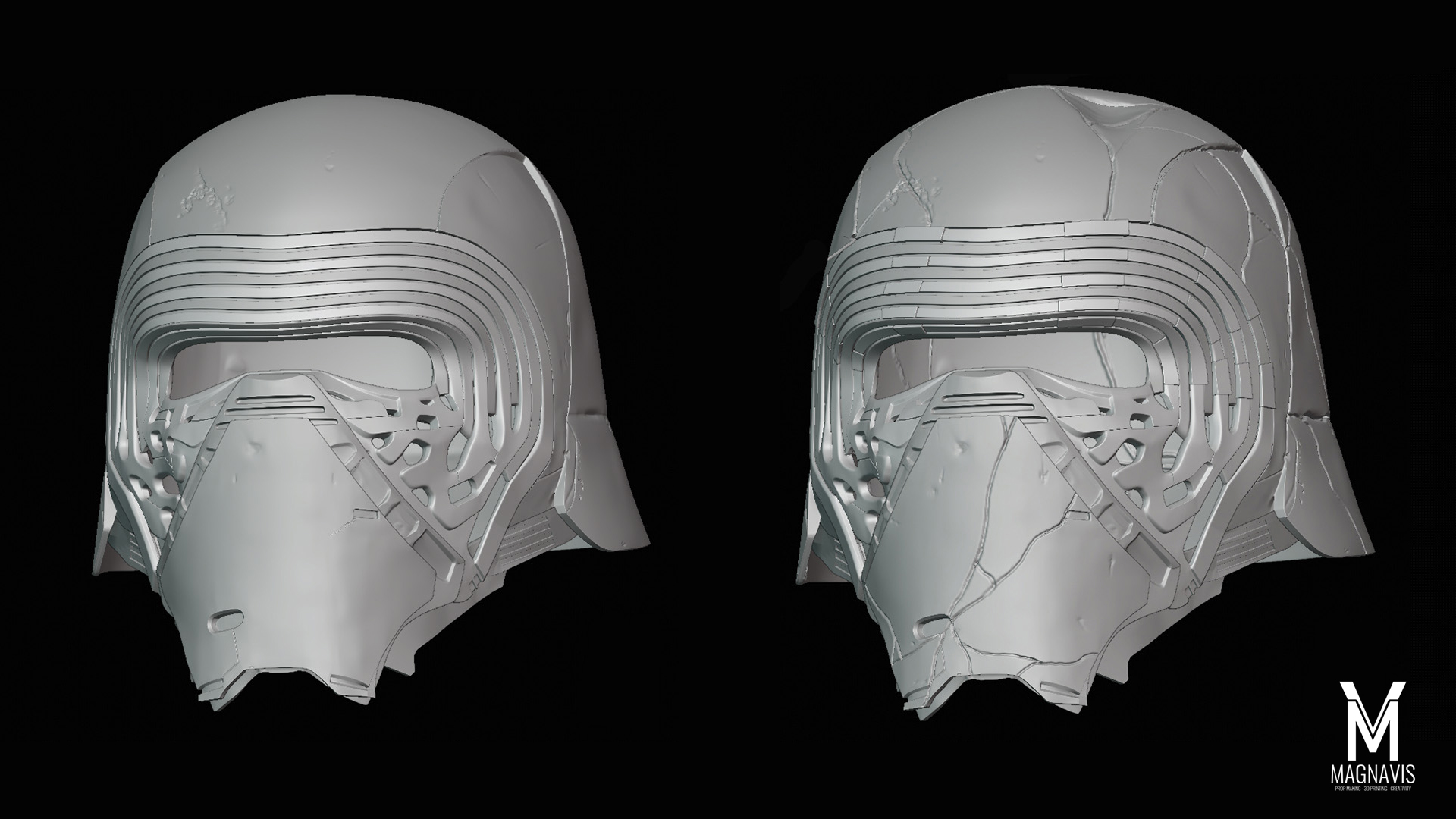 Over the past couple of weeks, I've gotten all of the main parts printed. I printed the main dome in 8 pieces on my Wanhao i3+ - I also printed the nose sections on the Wanhao. I split the faceplate into four pieces, and just about managed to squeeze them onto my Elegoo Mars, and the same goes for the little side pieces.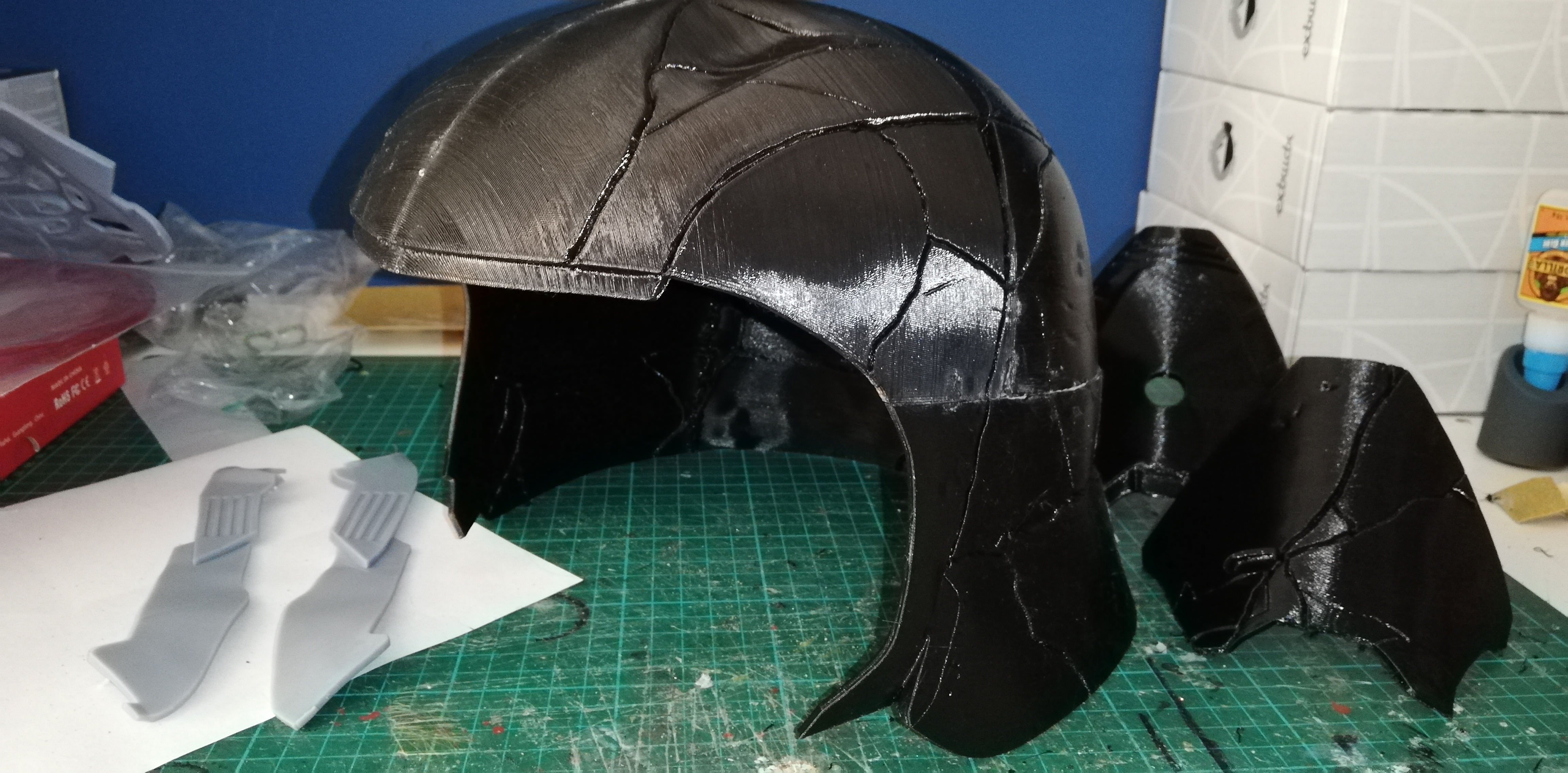 I'm doing another project at the same time as this one - Dark Rey's Lightsaber. I'll open a separate thread for that one once I have the parts printed.
I do have a plan for the cracks in the helmet. I have a 3D pen and some transparent red filament. The plan is to dremel the cracks a little more to define them, and drill holes along the cracks. Then fill the cracks with the red filament, and sand it all flush, and underlight with LEDs inside the helmet. An internal dome should stop light bleed. I know how I want it to work, but as of yet, I'm yet to test it...
That's all for now!